If you've ever seen a warning light appear on your dashboard while driving and wondered what it means or what to do next, you're not alone. The warning lights on your dashboard are important, as they're used to communicate problems your vehicle may be facing with your tires, brakes, engine and more! These are serious issues that shouldn't be ignored. 

The easiest thing for you to do is bring your vehicle to our Toyota Service Center in Charlotte and let our professionals fix the issue for you with quality auto service. However, it's also important that you know what these warning signs mean, so you can understands what's going on with your vehicle.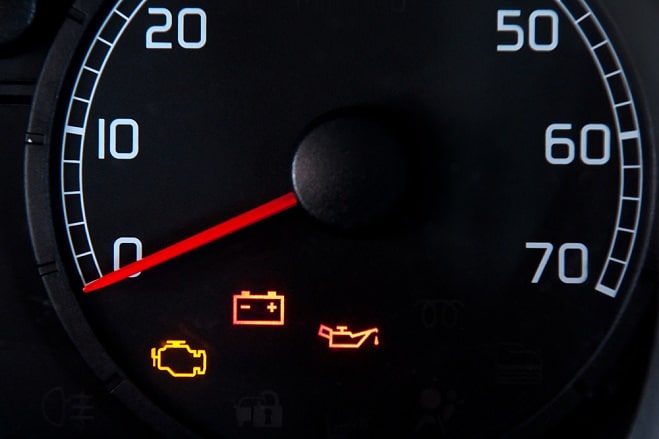 What Charlotte auto service do you need?
Once you see a warning light on your dashboard, you're going to want to fix the problem immediately. Although some of these problems are a simple fix you can take care of yourself, others may require the attention of a professional technician at our auto service center in Charlotte. We're breaking down what some common warning light mean and what action you should take.
Brake system: 
This warning light could indicate a number of different problems with your brake system. First, you should check to see if your emergency brake is on. If not, you should take your vehicle to our Toyota Service Center for brake service. Our professionals can tell you exactly what's wrong with your brake system and fix it for an affordable price.
Tire pressure: 
When your vehicle's tires aren't inflated properly, a tire pressure warning light will appear. You can fix this simply by adding air to your tires; however, don't forget to check your tires for damage; you may need new tires. You can also bring your vehicle to our Toyota Service Center for an inspection from a professional, or to purchase new auto tires in Charlotte.
Oil Pressure: 
If you see a warning light indicating a problem with your oil pressure, you should take action immediately to avoid engine damage. Turn your car off as soon as you see this light and check your oil level. If it's low, you should add oil to meet required amount. If the light persists, take your vehicle to our auto service center in Charlotte as soon as possible.
Battery: 
Your battery warning light could signify a problem with your vehicle's battery. In most cases the problem is with the alternator belt. If this should happen to you, your vehicle will start to run on saved up energy from your battery until it runs out. This is why you should have this problem fixed with Charlotte auto service right away.
Check engine:
When your check engine warning light appears, it could mean a number of things could be wrong with your engine. If this light only flashes momentarily, it may have been a temporary problem. You should also check your gas cap to make sure it's tight, as this can cause this light to turn on. If it stays on continuously, it can indicate a serious problem. The best thing to do is let a professional diagnose it for you!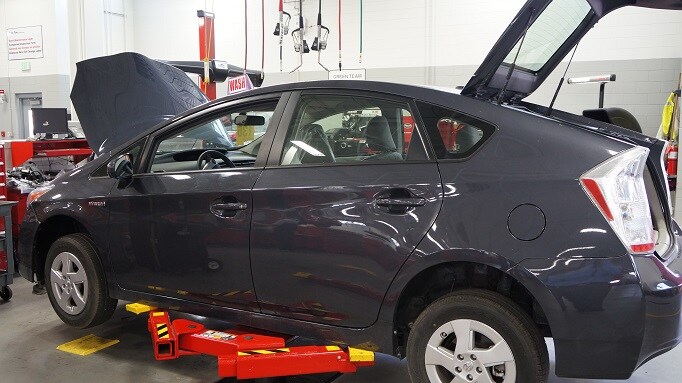 Get your auto service at our Toyota Service Center in Charlotte
These are just some of the common warning lights that you may see while driving. No matter which one appears on your dashboard, we can help you find and fix the problem with auto service at our Toyota Service Center in Charlotte!
Visit us today at 13429 Statesville Rd. We're located right off I-77 on exit 23. You can call our service center today at (888) 378-1214 to schedule an appointment in advance. Don't forget to ask about our auto service specials to save some extra money!