When something goes wrong on your car, it's always best to head to our Toyota Service Center in Charlotte. We have a team of auto service technicians that are trained to spot car problems and fix them with quality Toyota service. However, if you're trying to save some money, you may want to take care of auto repairs on your own. Is doing DIY auto service really worth it? Our Charlotte Toyota service techs are explaining the dos and don'ts of at-home auto service!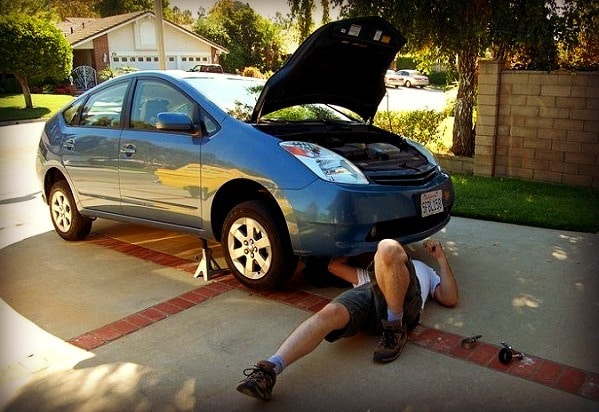 Think before taking on DIY auto repairs!
Like we said, you can always count on our Toyota Service Center for affordable and reliable auto service in Charlotte. However, if you're planning on taking on auto repairs at home, you may first want to take certain factors into consideration. 
It's not always a good idea to take on DIY auto repairs. What should you think about when deciding whether you should take on a job yourself or leave it to our Charlotte Toyota service professionals?
Tools: Although some jobs can be done with the basic tools you have at home, others require specific equipment to complete correctly. Sometimes, it can cost you more money to get these tools yourself than to just take your car to the shop. We have state-of-the-art equipment at our Toyota Service Center to take care of any auto repair in Charlotte!
Safety: You also want to take your safety into consideration before delving into certain car repairs. If you're at risk of injuring yourself to fix your car or if your safety could be put at risk if you do the repairs incorrectly, leave it in the hands of our automotive technicians!
Difficulty: It's important to take the level of difficulty into consideration before taking on any auto repairs at home! Is it just routine car maintenance, or does it require a lot of skill and training? If you're at risk for damaging your car even further, you may want to take your car to a professional.

Time: You may also want to think about how much time the Charlotte auto repairs will take to do on your own. Essentially, you're trading your time for money. Is the time you're going to put into it worth the money saved?
Some of the auto repair you may NOT want to do at home include:
Engine and transmission repair (too complex)

Diagnosing check engine light (requires professional equipment)

Brake repair (can be a safety hazard)


Replacing suspension components (too easy to mess up)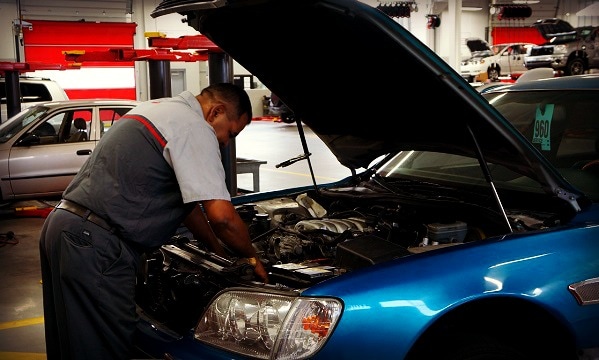 Take on Charlotte car maintenance at home
You may be wondering what Charlotte auto repairs you can do at home! Whether you're looking for a new hobby or you want to save some money, you can most likely take care of routine car maintenance at home. This is because the care your car needs on a regular basis is fairly simple to do. Some of this car maintenance you might want to try on your own includes:
Change car battery

Replace spark plugs

Change car tire

Swap out engine air filter

Check and top off car fluids


Replace windshield wipers
Do you need the help of a professional auto service technician? Schedule an appointment to get Toyota service in Charlotte by calling (888) 378-1214. We're located at 13429 Statesville Rd. in Huntersville.