Is your car tire constantly losing air pressure or did you just notice a nail in your tire? You may want to bring your car to our Toyota Service Center in Charlotte for tire repair. You don't want to risk driving on a damaged tire, as you never know when it can blow out or cause further damage to your car. Luckily, we offer quick and affordable tire repair in Charlotte. However, you have a few options when it comes to fixing your car tires - we're explaining them to you!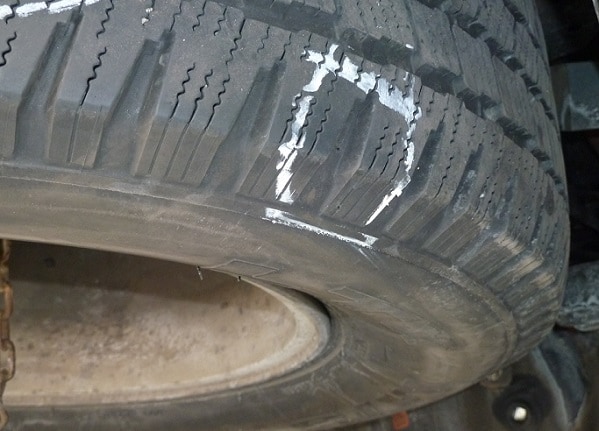 Let our Toyota Service Center take care of tire repair in Charlotte!
Like we said, there are different options when it comes to tire repair in Charlotte. Which option should you choose for your car tires? Our Charlotte auto service pros want to help you make the right choice!

Plug your car tire
Your first option for tire repair is to plug your tire. This is the cheapest option when it comes to fixing your tire, as you can do the work yourself - all you need is a tire plug kit! However, it's not the most reliable option, as it's not approved by the National Highway Traffic Safety Administration (NHTSA) as a permanent fix. Visit our Toyota Parts Center to get a tire plug kit if you feel this option is best for you!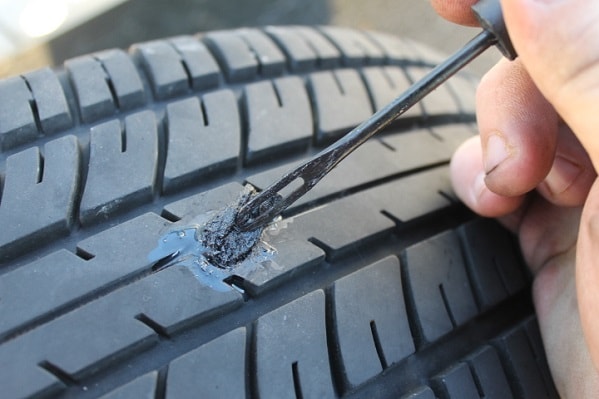 Patch the hole
You also have the option to patch a hole in your car tire. This is much more reliable than plugging your tire because you can have it done by the professionals at our Toyota Service Center. To patch your tire, our technicians will remove the tire and add a piece of rubber inside to block the hole. This Charlotte tire repair will typically keep your tire intact for thousands of miles to come!
Should you repair or replace your car tires?
Before you get tire repair, we'll have to inspect the damage. Not all damage can be repaired - you may have to get replacement car tires in Charlotte instead! To qualify for tire repair, the damage must meet certain guidelines. The puncture must be:
Clean (no gashes, cracks, or cuts)

Less than ¼ of an inch thick

No closer than 16 inches apart from another repair

On the tire's tread area and not on the sidewall 
If the puncture in your tire doesn't meet these guidelines, you won't be able to plug or patch it. Replacing the tire altogether is the best and safest option in this case. 
Luckily, we offer affordable auto tires at our Toyota Service Center in Charlotte. Just put the spare tire in your car and bring it to us. We'll help you replace your tires without it costing you too much money!
Are you still not sure what type of tire repair your car needs? Head to Toyota of N Charlotte and our auto service experts will help you make the right choice! We're located at 13429 Statesville Rd., just off I-77 on exit 23. You can give us a call in advance at (888) 378-1214 to ask any questions or to schedule an appointment.