We would never wish a flat tire on any driver, but it's unfortunately a reality of driving. In fact, a flat tire is one of the most common reasons for a car to breakdown. This is why our Toyota Service Center in Charlotte believes changing a car tire should be a skill every driver should have in their repertoire. You can always call for roadside assistance or a tow truck; however, we all know tow trucks are notorious for making you wait for hours!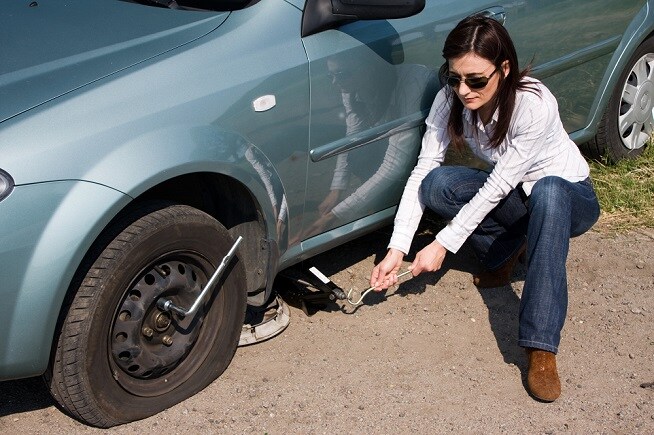 With a spare tire, the necessary tools and the right knowledge, you can take care of this Toyota Service on your own and be on your way. The professionals at our Charlotte Toyota Service Center can give you the information you need to help you get out of this sticky situation!


Charlotte Toyota Service Center helps prepare you for a flat tire

To change a flat tire without the help of our Toyota Service Center in Charlotte, you need to be prepared. This not only means having the right knowledge, but also having the right supplies. Tire blowouts are so unpredictable that you should always keep everything you need to change a flat tire in the trunk of your car (right beside your jumper cables). 

The supplies needed to change a car tire include a spare tire, a lug wrench and a jack! Our Toyota Service Center in Charlotte also recommends other items that can come in handy, such as a flashlight, a tire gauge, fix-a-flat (for a temporary patch up) and an air pump.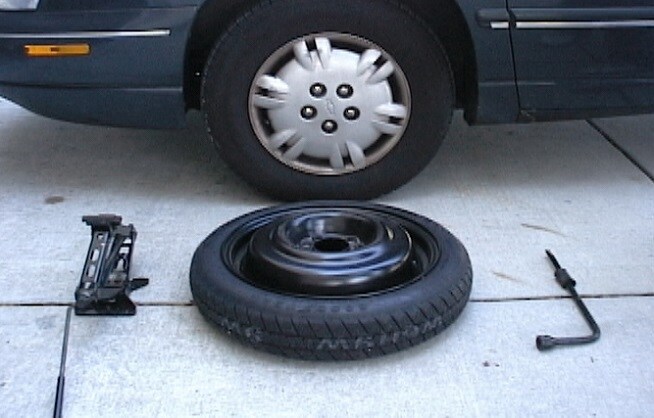 Steps for changing a flat car tire in Charlotte

Once you have all of the right supplies, you're ready to change a car tire. You can always have your vehicle towed to our Charlotte Toyota Service Center and let our professional technicians do the work for you; however, it's smart to know what you're doing if you're ever in a pinch. This is why the technicians at our Charlotte Toyota Service Center are sharing step-by-step directions on how to change a flat car tire.


Find a flat surface and pull over: Once you notice your vehicle has a flat tire, you need to pull over immediately. Our Toyota Service Center in Charlotte suggests finding a close gas station, but if you need to pull over on the side of the road, make sure it's a flat surface. This makes it safer when you jack up your car, so it doesn't lose its balance and fall. 
Undo the lug nuts: Loosen the lugnuts using your lug wrench, but don't remove them yet. To get to the nuts, you need to remove the hubcap. When loosening the nuts, you'll need to turn them counter clockwise and use all of your strength (they'll probably be in there tight)!
Jack up your car: When placing the jack underneath your car, you want to ensure it's resting on a sturdy part of the frame. To find out exactly where you should place it, check your owner's manual. Then, you want to start cranking it up until your car is high enough off the ground to remove the flat tire.
Replace the flat tire: Now, you can finally remove the lugnuts and the flat tire. Once you've accomplished this, grab your spare tire, slide it on, and screw the nuts back on! Make sure they're on as tight as possible - you don't want your spare tire to fly off while driving!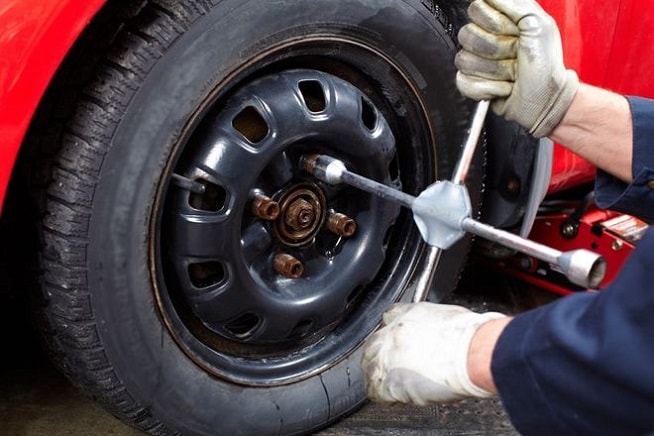 Once all four wheels of your car are back on the ground and your tools are put away, you're ready to hit the road once again! However, it's not a good idea to ride around with a spare tire for too long, as it's only a temporary replacement. In fact, you can only go about 70 miles and up to 55 mph on a spare tire, which is why you should visit our Toyota Service Center right away for new car tires in Charlotte. 

Although it sounds simple, we know not everyone wants to change a car tire on their own, which is why you can always get this Toyota Service in Charlotte! Visit our Toyota Service Center today for all of your car maintenance needs. We're located at 13429 Statesville Rd. in Huntersville. Don't forget to also check out our Charlotte Toyota Service coupons for a great deal on new car tires and more!