Keeping up with your routine auto service is important for the health of your vehicle. Getting an oil change may be one of the most frequent reasons for auto service in Charlotte; however, do you know what other fluids also need to be maintained in your vehicle? 

Maintaining all of your car fluids can be difficult - especially since there are so many of them! The easiest way to avoid the hassle is to have your fluids checked and changed by the professionals at our Toyota Service Center in Charlotte.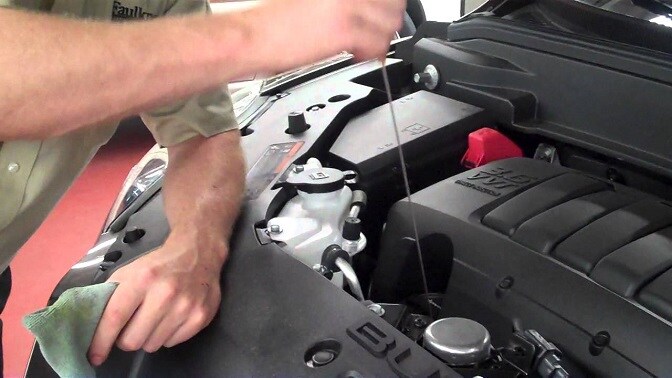 Tips for checking and maintaining your car fluids

Although we make it easy to maintain your car fluids at our auto service center in Charlotte by doing the work for you, we want to share how you can do it yourself. It's good to know this information so you can be aware of what's going on in your vehicle and fix it if necessary.

Engine oil

Oil is essential for your engine to function properly. Checking your vehicle's oil level on your own is easy. First, you want to make sure your engine is off and has cooled. Then, you can remove the dipstick, wipe it clean, reinsert it and check it to see if the oil line is between the two markings. When adding oil, be sure not to add too much, as this can cause damage to the engine, as well. If you need an oil change in Charlotte, bring your vehicle to our auto service center.

Transmission fluid

Checking your transmission fluid is much like checking your engine oil; however, your vehicle should be turned on. The dipstick is typically located right behind the oil dipstick. If you discover low transmission fluid, you should have your vehicle checked for a leak, as this isn't normal. You should also pay attention to how clean the fluid is. If it's dirty, it may be time to bring your vehicle to Toyota of N Charlotte to change the transmission fluid.

Brake fluid

To check your brake fluid, find the reservoir, which is usually located in the engine compartment. Since this is typically a clear container, you can check it visually. If the reservoir isn't at least two-thirds full, it could be an indication of a leak in your brake system or worn brake pads. These are serious issues and should be checked by one of our professional auto mechanics.

Coolant

Before checking your coolant, make sure your vehicle is off and cooled down. The coolant reservoir is a plastic container located in the middle of the engine compartment. You can check it visually to make sure the fluid is filled to the mark on the container. When adding coolant, you should always mix half coolant and half water.

Power-steering fluid

To check your power-steering fluid, locate the reservoir, which is located near the power-steering belt. The cap is usually labeled, but you can also check your owner's manual for its exact location. If the reservoir is translucent, you can check the level visually. If not, check the level with the dip stick attached to the cap.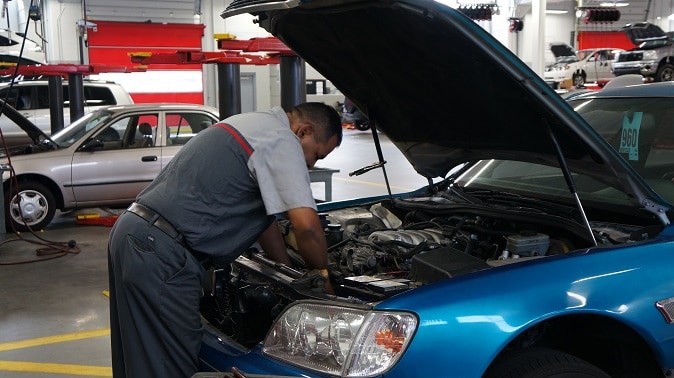 Let our Charlotte auto service center check your car fluids

If you want to be sure all of your car fluids are correct, all you have to do is bring your vehicle to our Toyota Service Center in Charlotte and let us check everything for you. We can also take care of the auto service and repairs you need while you're here to make things even more convenient for you. 

Visit us today at 13429 Statesville Rd. in Huntersville. You can call our auto service center at (888) 378-1214 to schedule an appointment today. Don't forget to ask about our auto service specials to save some extra money!