Your car battery may seem just a small box under your hood, but it plays a BIG role in the function of your car. In fact, without this auto part, your car wouldn't be able to start. This is why it's important to have your car battery checked regularly and replaced when necessary.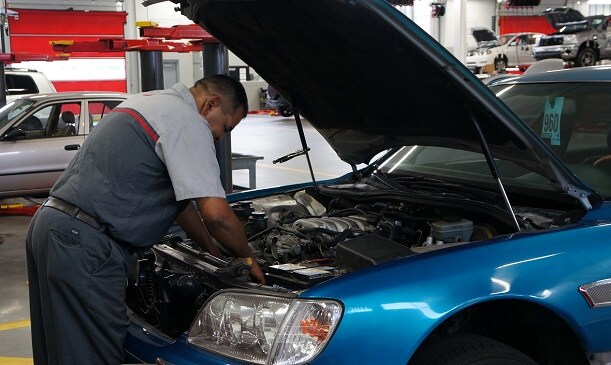 Charlotte Toyota service pros explain this auto part
If you don't know much about your car battery, pay attention to our Charlotte Toyota service technicians. They're answering all of your questions about this auto part!
What's the importance of a car battery?
You may be wondering what exactly a car battery is and why it's important! This auto part is in charge of providing your car with electric energy. It helps start your car by powering the starter motor and stabilizes energy to keep your engine running. It also provides electricity to your car's lights and accessories.

How often should you replace this auto part?
Most vehicles need a Charlotte car battery replacement every 3 to 5 years. However, how long it lasts also depends on the battery, your driving habits, and other external factors. You should always check your owner's manual to find out when it recommends a replacement. 
Although this auto part can last years, it's important to have it checked regularly. The electrical charge a battery has left can only be tested with professional equipment. This is why you should bring your car to our Toyota Service Center in Charlotte to have it checked every 5,000-10,000 miles. We'll give you an idea of how much life your battery has left! Plus, we'll help you with a Charlotte car battery replacement for a low price!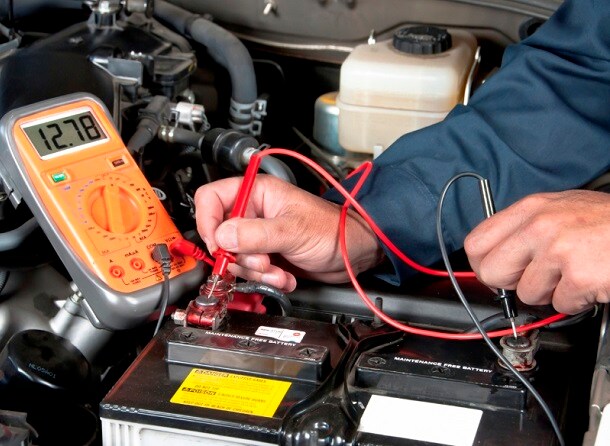 Find out if your car is due for a car battery replacement 
How can you tell when it's time for a replacement?
There are many different symptoms to look out for when determining it's time for a Charlotte car battery replacement. Here are some signs that you need to visit our Toyota Service Center today:
Swollen battery case: If the case around your battery looks bloated, it could mean the battery inside has gone bad. 

Time: If you've had the same battery for more than three years, it's considered old and should be replaced.

Low battery fluid level: Check your battery fluid level - low battery fluid isn't normal and typically means you need to replace the battery.

Hard to start your car: If your car's engine is slow to crank, it could mean the battery is running out of electrical change - have it checked today!


Rotten egg smell: A rotten egg smell coming from your car is sulfur, which means battery fluid is leaking.
Are you ready to visit our Toyota Service Center in Charlotte? Schedule an appointment to bring in your car by calling (888) 378-1214 or just stop by 13429 Statesville Rd., no appointment necessary! We're located just off I-77 on exit 23. Don't forget to check out our Charlotte Toyota service coupons to save money on your visit!