There are many components to your vehicle that need to be taken care of with car maintenance in Charlotte. One of the most important elements is the car tires. Think about it - the tires are the only connection between your vehicle and the ground! This is why you need to inspect your car tires in Charlotte to ensure they're in good condition and have enough air pressure at all times. 

Fortunately, the professionals at our Charlotte Toyota Service Center are here to help you with all of the car maintenance you need and you can even get a new set of car tires from our Toyota Parts Center! However, if you're wondering when it's time to replace your car tires, we can help!


How to determine if you need new car tires in Charlotte

Just because you drive a car doesn't mean you're an expert when it comes to car maintenance and we get that, which is why we have trained professionals at our Charlotte Toyota Service Center to help! Although you can always bring your vehicle in to have it inspected by our technicians, it's always good to know the basics. We're sharing what signs to look out for that could indicate you're due for new car tires in Charlotte!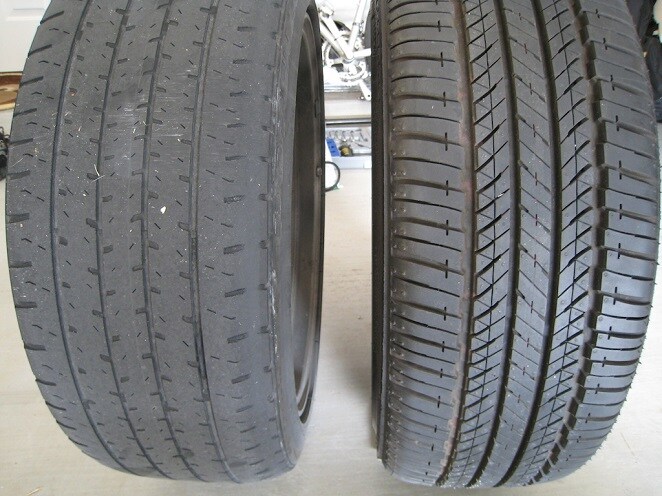 Worn tire treads

The tread on your vehicle's tires are important for keeping traction while out on the road. This is why you need to replace your Charlotte car tires when the tread gets too worn. To check the tread depth of tires, you can use the penny test.


All you have to do is insert a penny with Abraham Lincolns head facing down between two treads.

If the entire head is still visible, the treads are too worn and your tires should be replaced.

Another indication is if the tire wear indicators are visible. These are rubber bars that appear on the treads as a warning that your tires need to be replaced.

The tire treads should be at least 1/16-inch, which can also be checked with the professional equipment at our Toyota Service Center!

Constantly losing air

If you notice your car tires are always losing air pressure, there may be a hole or leak. To prevent getting a flat tire, bring your vehicle to Toyota of N Charlotte to have the hole fixed or for a new set of car tires. We have a wide selection of affordable tires for you to choose from and our technicians can install them for you, so won't have to do any of the work!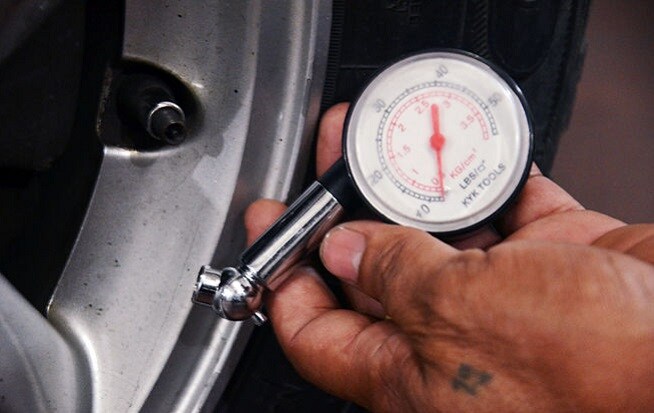 Vibrations

If you feel a vibration when on the road, the tires may be misaligned or uneven. Misalignment can dramatically shorten the lifespan of your car tires, which is why it's important to have this fixed as soon as possible. You should also have the tires rotated regularly to ensure even wear. If your tires are too uneven, we suggest replacing all of your tires at once, as it's better for performance and your safety!

Bubbles, bulges and cracks

You should also inspect your car tires for bubbles, bulges and cracks. Bubbles and bulges can indicate weak spots, which can cause the tire to blow out. Cracks can cause the tire to leak air and lose air pressure, which can land you on the side of the road with a flat tire! Save yourself from the headache and danger by replacing your vehicle's tires right away at our Toyota Service Center in Charlotte!


Get a great deal on discount car tires in Charlotte!

If you need car maintenance, an inspection or a new set of car tires in Charlotte, stop by our Toyota Service Center today! We're located at 13429 Statesville Rd. in Huntersville. Don't forget to ask about our Toyota service coupons in Charlotte for a great deal on a new set of tires! Give us a call at (888) 378-1214 to set up an appointment.