Your car's steering wheel makes you the captain of your car. Without it, your car is pretty useless, as it won't get any direction. If this auto part is giving you troubles, you might notice that your drive time might become a bit problematic. You can't exactly go anywhere without the help of the steering wheel, which is why it's so important to bring your car in to our Charlotte Toyota Service Center if you start experiencing problems with this car part!

You can run into a myriad of steering wheel problems when you're driving your vehicle. Many times, car maintenance problems have easy fixes; however, our Charlotte auto service center techs will be able to fix your steering wheel problems. Let's take a look at some problems you can run across when dealing with your car's steering wheel.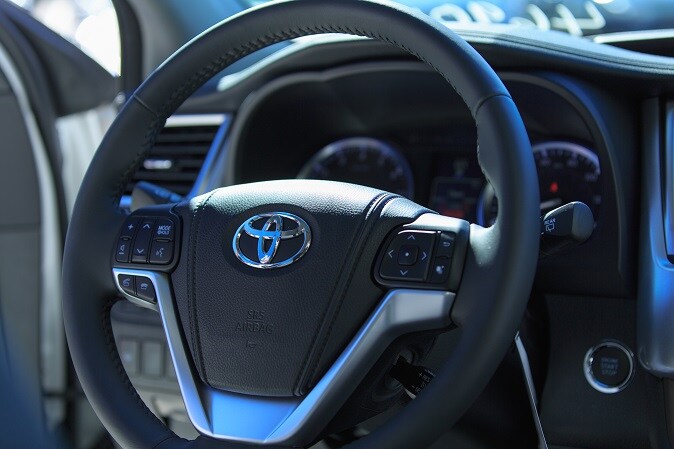 Our Charlotte Toyota Service Center explains steering wheel problems

Taking care of your ride with routine car maintenance in Charlotte makes it last a lot longer! When you run across a problem with your ride, it's best to address it as soon as you can. The more you wait to address car maintenance problems, the bigger the chances you have of your ride breaking down. Taking care of your ride is important, which is why you should tackle any steering wheel problems. What could be wrong with this car part?
It turns tightly: You should be able to make a turn effortlessly, so if the wheel is turning tightly, you have to bring it to us for auto service in Charlotte! If you have to use a lot more force to turn your steering wheel, it probably means that your power steering is on the fritz or that you're missing power steering fluid. If replenishing the power steering fluid fixes the problem, then you're set to go. If it doesn't fix it, it means that you might need to replace the power steering pump!
The wheel screeches when driving: If you hear a screeching sound while driving, it's time for Charlotte car maintenance! A loud wheel means you probably have problems with the power steering belt! This belt connects the power steering pump to the engine. If you hear this sound, it mean that the belt needs to be replaced or that it's loose. Bring your car to us to get car maintenance in Charlotte and we'll able to fix this problem for you in no time at all!
You have a shaky wheel: The steering wheel is supposed to be stabilized at all times. If it starts shaking whenever you accelerate, then it's more than likely that you have a problem with the suspension or you have worn car tires. Our Charlotte auto service techs can help you determine what the problem is and they can fix it quickly!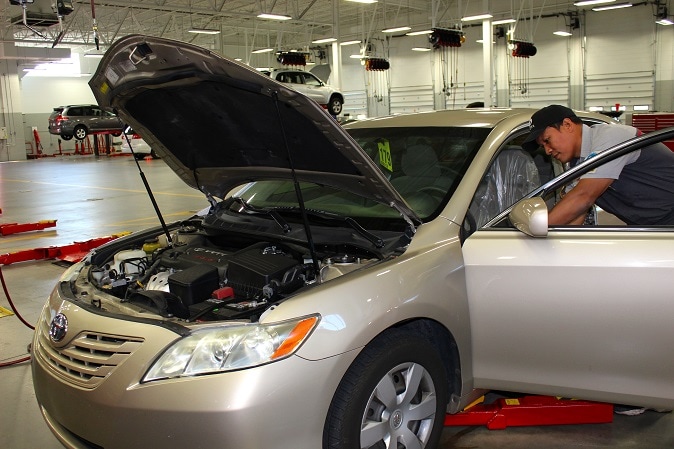 What to do when your steering wheel locks up?
Another emergency you can run across is a wheel locking up. When you deal with a locked up wheel, it doesn't turn to either side and it simply just won't budge. Our Charlotte auto service center professionals are sharing some of the reasons your wheel may lock up:
Your power steering pump is acting up (noticing a pattern yet?)

The key mechanism in the ignition needs to be replaced

Faulty car parts, like a lock pin 

If you experience a locked up steering wheel or need auto service in Charlotte for it, visit us! Our Charlotte Toyota Service Center will be more than happy to fix your ride! We're located at 13429 Statesville Road and can be reached at 888-378-1214.