When it's tailgating time for football season, it's all about who has the best setup. Who has the tastiest food, best music, and coolest ride, of course. If you're trained in the art of tailgating, you know that your car has to be in peak condition to handle a day of grilling, gaming, and partying. However, if you're new to the tailgating scene, it's important that you make sure your car, truck or SUV is ready! At our Toyota Service Center in Charlotte, we want to make sure your tailgate goes smoothly with auto service!
Toyota service tips for tailgating
Before you head out to the lot or field to partake in tailgating activities, stop by our Charlotte auto service center for bumper-to-bumper inspection and car maintenance. To make sure your pre-game party is successful, have your car looked over at our Toyota Service Center!
Check out the suspension!
When you're tailgating, you bring a lot of stuff like grills, games, tables, chairs, tents, etc. Before you load all of that up and increase your payload weight, you want to make sure your vehicle's suspension can handle the weight. At our auto service center in Charlotte, our technicians can fully inspect your shocks and suspension for any weaknesses or problems.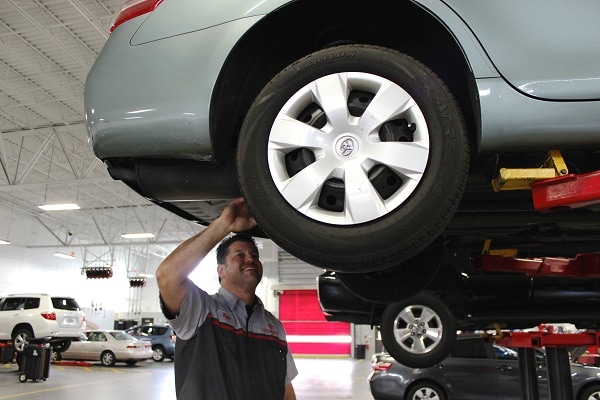 Get those tires in tip-top shape!
Payloads are strenuous on your suspension and your tires! The heavier the load, the more weight sits on your tires. Make sure your tires are in top-notch condition before taking them tailgating. At our Toyota Service Center in Charlotte, our Toyota-trained technicians will give your tires the royal treatment with services like:
Test the car battery!
Are you going to use your car to play music or charge your phone while you're hanging out at the tailgate? Make sure your car battery will be able to last throughout the tailgate. Visit our auto service center to ensure that your car battery has enough charge to last you until kickoff!
Keep in mind that car batteries are only made to last up to three to five years, so it could be nearing time for you to have a car battery replacement! A new car battery will allow you to play tunes all afternoon.
Don't forget an oil change!
Hauling and leaving your car running is tough work for your engine. If you're going to be giving your car engine a workout this football season, make sure it can handle it. Get a cheap oil change in Charlotte to ensure the engine will run smoothly.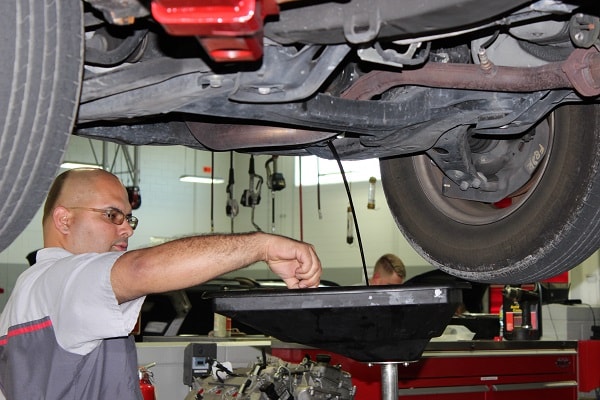 Charlotte Toyota service tips for towing
If you're going to be towing equipment and gear to the tailgate, don't forget the proper equipment like:
Trailer hitch and receiver
Before you start tailgating for football, or any sport, this season - make sure your vehicle is up to the task! Stop by our Toyota Service Center in Charlotte to make sure your car is tough enough for tailgating. We're located at 13429 Statesville Road, just off of I-77 at exit 23!