Your car's engine has a lot of components that have to work together to function properly. For these parts to run in sync with each other, it needs a working timing belt. If you don't know much about this auto part, don't worry. Our professionals can check it out for you when you bring your car to our auto service center in Charlotte! In fact, you should have your car's timing belt inspected regularly for signs of wear.

Charlotte auto service center explains timing belts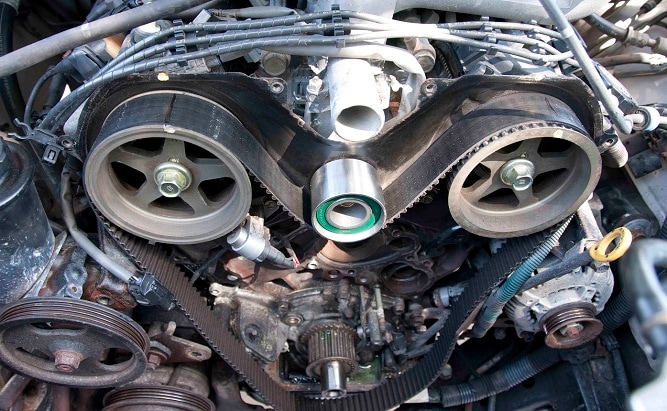 The timing belt is one of the most important belts in your car! It's a notched rubber belt that's located in your car's engine that controls the crankshaft, which drives the camshaft. The camshaft opens and closes the valves in the engine. Without this belt, your car's engine would not be able to function!

This is why it's important to get this auto part inspected and perform the proper car maintenance in Charlotte to keep it working. When our auto service technicians look at the timing belt, they'll check for excessive wear (like cracks or frays) and looseness. They'll also make sure there aren't any leaks in the engine that can damage this auto part! 


Warning signs your car is due for a new timing belt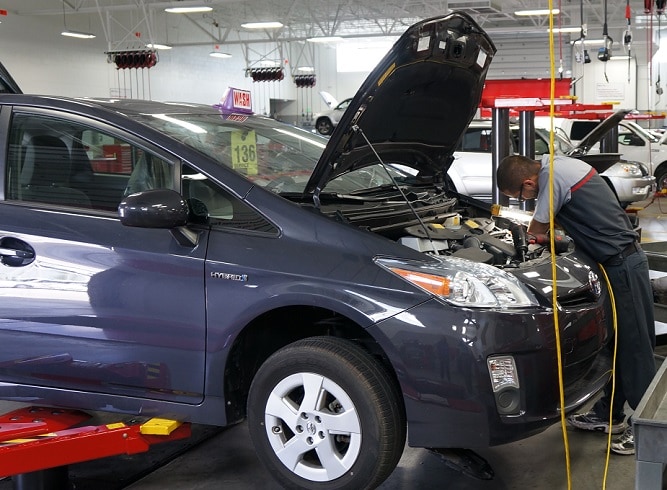 Timing belts can last from 60,000-100,000 miles, but it's important to stay ahead of your belt's lifespan! You never want to let this belt break, as this can cause serious damage to your car's engine. How do you know when it's time for a Charlotte timing belt replacement? Here are a few warning signs to look out for:


Visual damage: Like we said, you can have this belt inspected when you get car maintenance in Charlotte; however, you can also spot visual damage yourself. Take a look under the hood to make sure this auto part is in good condition. This means it's clean (free of oil or coolant) and there's not too much wear and tear! If it looks suspicious, bring your car to our Toyota Service Center for a Charlotte timing belt replacement.

High-pitch sound: When this auto part is too worn out or it starts to get loose, it'll make a high-pitched squealing sound. This sound is hard to miss and shouldn't be ignored. You'll mostly hear it when you first start the engine. If you hear this, head straight to our Toyota Service Center in Charlotte for proper car maintenance.
Starting issues: If you notice your car is having a hard time starting, it could mean it needs Charlotte timing belt replacement. Like we said, this auto part helps open and close valves in the engine at just the right time. If this auto part isn't working right, the engine will have a difficult time catching. This symptom can also point to other issues, which is why you want to have it inspected by a professional auto service technician. 

These are just a few of the warning signs that can point to the need for a Charlotte timing belt replacement. However, the best thing you can do is refer to your vehicle's owner's manual and follow the car maintenance recommendations. 

Call our Charlotte Toyota Service Center to schedule your appointment for a vehicle inspection today! You can reach us at (888) 378-1214 or just stop by 13429 Statesville Rd. - no appointment necessary.