Have you ever been driving down the road and suddenly a strange scent hits your nose? If you have, you may have also experienced car troubles days or weeks later. Those out of the ordinary odors are typically a warning sign that you need auto repairs. But how do you know what needs repairing? Our friendly Toyota Service Center in Charlotte is sharing a guide to auto repair warning smells!
Toyota of N Charlotte's guide to warning smells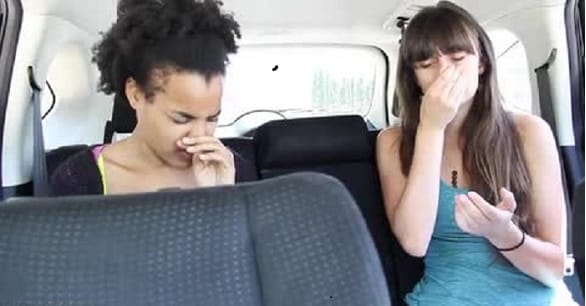 If your car is experiencing malfunctions or failures in certain places or parts, a smell permeates from the source of the issue. These smells are an indication that your vehicle is in need of auto repairs. If you sniff a scent that isn't normal for your vehicle, you should head straight to our Charlotte Toyota Service Center. Our professionally-trained auto repair technicians can diagnose the issue and fix it in no time! To help you understand the odd odors coming from your vehicle, our Charlotte auto service experts are explaining the different auto repair warning smells and what they mean!
Burnt rubber: If you smell the stinky scent of burning rubber, your car could be experiencing a broken or misplaced belt or hose. When these parts have moved they frequently find a spot next to a hot part under the hood and begin to heat up or melt. Our Charlotte auto service technicians can find and replace the belts or hoses that have burned.
Sweet syrup: Are you sniffing the amiable aroma of sugary syrup from under the hood? This is a sign that your car's radiator is leaking coolant. This issue could lead to your car overheating and you may need even more auto repairs in Charlotte.
Gasoline: A recognizable odor is the smell of gasoline. If you're smelling gasoline while driving, your car is leaking gas somewhere in the fueling system. For this issue you should seek auto repairs in Charlotte immediately.
Rotten eggs: If you take in the pungent odor of rotten eggs you should bring your car to our Charlotte Toyota Service Center immediately. This is a serious sign that the catalytic converter is malfunctioning. A faulty catalytic converter leads to an engine running poorly and eventually failing. Replacing a car's engine is a costly auto repair, so it's important to have this checked out sooner rather than later.
Burning carpet: Do you smell a stinky stench of burning carpet coming from the underneath of your car? This could be a sign of worn brakes. This is a safety hazard and you should visit our Toyota Service Center in Charlotte to have this fixed.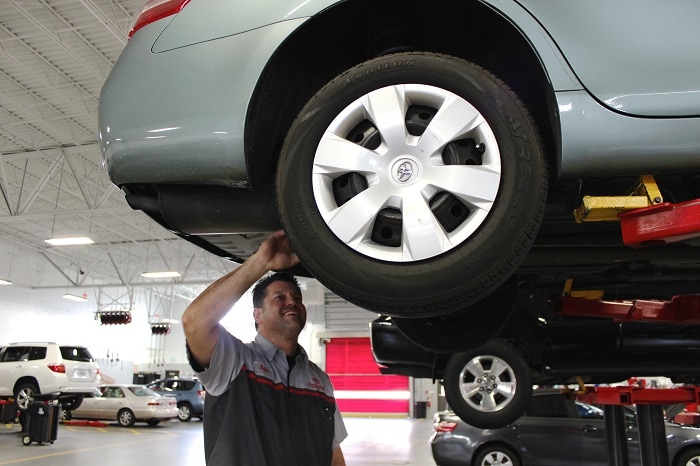 Get cheap auto repairs at our Toyota Service Center!
If you smell any of these auto repair warning smells while behind the wheel, don't put it off. Bring your vehicle to our Charlotte Toyota Service Center immediately. We offer fast and affordable auto repairs for vehicles of every make and model.
Are you in need of Charlotte auto service? Visit us today at 13429 Statesville Road, just off of I-77 at exit 23! Our auto service center is open 7 days a week!