The engine is the most important part of your vehicle, which is why you need to keep it in prime condition! With the right car maintenance in Charlotte, you can keep your vehicle running efficiently and avoid costly auto repairs. However, most drivers tend to overlook the engine when it comes to car maintenance, which is a big problem! Our Toyota Service Center in Charlotte is sharing tips for keeping your engine in tip-top shape to help prevent you from making the same mistake!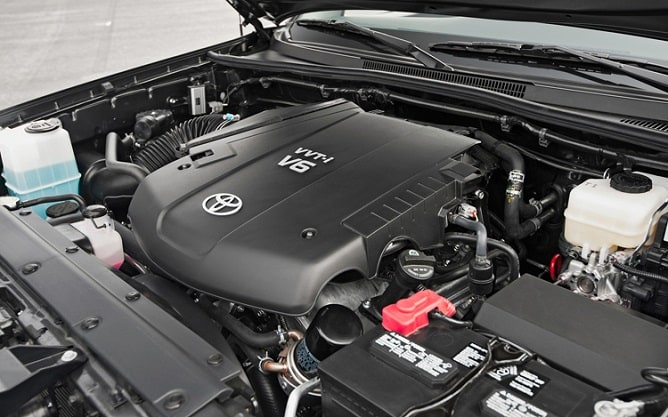 What are the common causes of engine failure?

You may have already experienced that sinking feeling you get when you see the check engine light flash on your dashboard. Once you see this light, we advise you to head straight to our Toyota Service Center for car maintenance in Charlotte. Although this light warns you when there's something wrong with your engine, it doesn't tell you the exact problem. A car engine is very complex, which is why there are a number of things that can go wrong. Here are just a few causes of engine failure:


Wet engine

Blown gasket head

Clogged fuel filter or defective fuel pump

Worn or damaged spark plugs and wires

Dead battery or loose battery cables

Coolant leak or low coolant levels

Faulty oxygen sensors

Cracked radiator hose or bad radiator cap

Most of this is cause by poor car maintenance or normal wear and tear from high mileage. Some of these problems are more extensive and complicated than others. Luckily, our professionals can find the issue for you and take care of it with the correct car maintenance in Charlotte.


Prevent engine problems with car maintenance in Charlotte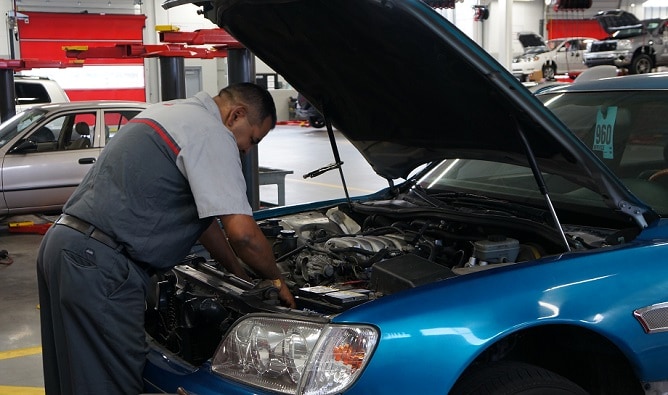 Fixing your engine can get pretty costly - especially when you have to replace it! This is why it's best to prevent your engine from getting to this point by keeping up with routine car maintenance in Charlotte. We can help you keep up with your engine, so you don't have to worry about engine failure. Here are some tips from our Charlotte Toyota Service Center for keeping your vehicle's engine in tip-top shape:

Schedule an oil change regularly

The engine is basically the heart of your vehicle and the oil is the lifeblood. This is why it's important for you to get an oil change in Charlotte on a regular basis. An oil change is the most important car maintenance, as oil keeps your engine lubricated to help it function properly. Stop by our Charlotte service center for a quick oil change every 5,000 miles! 

Maintain the cooling system

The cooling system helps maintain the engine's temperature and prevent your vehicle from overheating. This is why it's important to check your coolant fluid level and fill it on a regular basis. If you're not sure how to check your cooling system, our professional technicians can take a look for you!

Keep up with your routine car maintenance

There are a number of other components to think about with when it comes to car maintenance in Charlotte, including checking and changing the air filter. The air filter keeps dirt and debris from getting into your engine. When you have a dirty air filter, your engine won't get the proper air it needs and the performance can be hindered. 

Get a car tune-up

If you have an older vehicle, you may want to bring it to our Toyota Service Center for a car tune up in Charlotte. This car maintenance is usually necessary every 100,000 miles. It involves the adjustment and replacement of certain parts such as belts, hoses, caps, wires and spark plugs before they become too worn or break on their own.

Address issues right away

If you notice a problem with your engine or your vehicle in general, don't ignore it! It's better to take care of an issue right away with car maintenance in Charlotte before it causes bigger issues and costs you more money. What seems like a small problem can actually be a huge deal - so why risk it?

Stop by Toyota of N Charlotte for your car maintenance and let us help you keep your engine running at its peak performance! We're located at 13429 Statesville Rd. just off I-77 on exit 23. Contact our Toyota Service Center at (888) 378-1214 to schedule your appointment today.