Have you been considering give your pickup truck a couple improvements? One of the most common modifications on a truck is to install a different or upgraded exhaust system. Not only can this change the sound of your truck but it can also improve the fuel efficiency, depending on the new exhaust system. Installing a new exhaust isn't terribly complicated, but it does require some time and automotive knowledge. Before you spend a lot of money on a new exhaust system, first consider these tips from our Charlotte Toyota service technicians.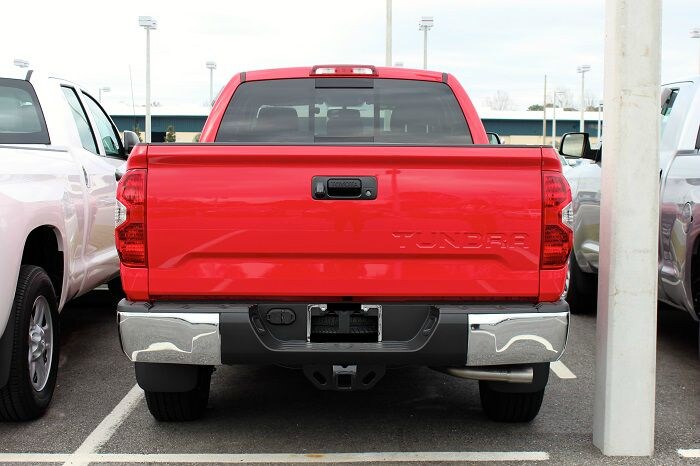 What does a Charlotte exhaust system do for a truck?
Your car's exhaust system consists of a set of pipes all connected, linking to a silencer and a catalytic converter. Your exhaust pipes are designed to help silence the sound of your engine and direct exhaust fumes away from those in the car. Before you order a new exhaust for your pickup truck, the technicians at our Toyota Service Center suggest keeping some points in mind!
Know the noise laws in your area and state. Depending on the type of exhaust, your truck could be a lot louder and could get you in trouble later down the road! Ensure the upgrade you're looking at will still keep your truck within the legal noise level limits.
Do you want more power? Typically, installing a new exhaust delivers a little- one to five percent- more performance to your truck. Keep in my mind that more power means poorer fuel efficiency.
Think about your warranties! Before you get underneath the car and start ripping out your original exhaust, check with your dealer to ensure this won't affect the warranties or guarantees on your truck. If a dealer can void your warranty on your truck, you could be paying more out of pocket for car maintenance and auto repairs!
Get a kit with instructions! If you're considering installing a new exhaust yourself rather than having our Toyota service techs do it, make sure it comes with a full set of instructions (and maybe a help hotline)! You don't want to cut any corners or skip any important steps when installing this crucial auto system.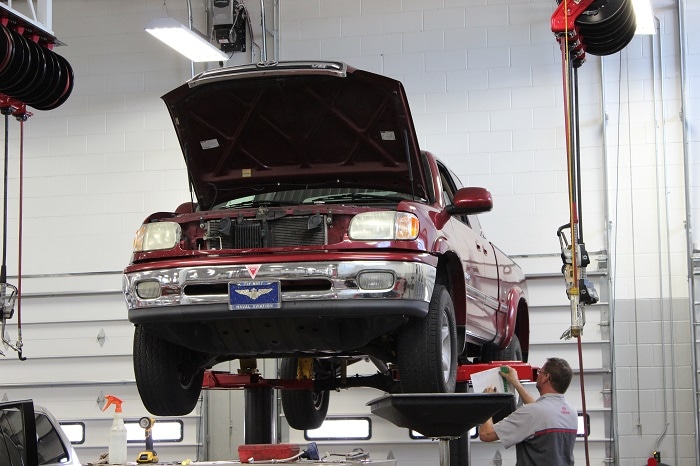 Let our Toyota Service Center help you!
If you've decided on buying a new exhaust, but are unsure about installing it yourself, just leave it to the experts! Bring your truck into our Toyota Service Center in Charlotte for this quick and easy auto service!
Our Toyota Parts Department can help you find the kind of exhaust system that's perfect for your truck! They will make sure it's the right fit and will be what you're looking for. Even better, they can order it for you and have it delivered right here to Toyota of North Charlotte! Once the new system is delivered, we can install and it and upgrade your pickup truck for you at our Charlotte Toyota Service Center!
Save yourself time (and possible frustration) and have your exhaust system ordered and installed through Toyota of North Charlotte! Give us a call at (888) 378-1214!