Keeping up with your auto service in Charlotte is the key to maintaining the health of your vehicle. Part of this routine auto maintenance should include inspecting your vehicle to determine if you need brake service. Functioning brakes are important for your safety, as they're the only part on your vehicle stopping you once you start moving. If you're not sure how to determine when you need to bring your vehicle to our Charlotte Toyota Service Center for brake service, we can help. We're sharing warning signs that suggest you need new brakes!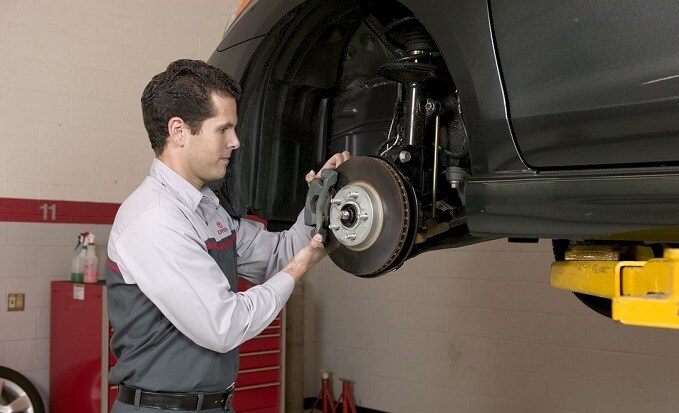 Warning signs you need brake service in Charlotte

When checking your brakes, you have to know what signs could indicate you need brake service. The easiest way of knowing for sure is to visit our Toyota Service Center in Charlotte and let our professional technicians take a look. However, if you want to check your brakes yourself, here are some warning signs to be aware of:


Do you hear a screeching or grinding sound? If your vehicle is making a screeching sound when you hit your brakes, it could mean your brake pads are worn. This sound comes from a built-in indicator, which gives you an audible warning that your brake pads need to be replaced. If you're hearing a grinding sound when braking, it means your brake pads are completely worn and should be replaced immediately, as it can cause more extensive damage and costly repairs
Are your brakes responsive? If you have to brake hard when stopping, you're brakes may be leaking air or fluid. You can also notice this when you see brake fluid leaking where your vehicle is parked. Brake fluid is a dark color like engine oil, but thinner. A leak is a serious issue and should be fixed with our affordable brake service in Charlotte.
Do you feel vibrations? A vibration in your vehicle can be caused by many different issues, one of which is warped rotors. If you feel a vibration or pulsing when hitting your brakes you should have your vehicle checked by our professionals at our Toyota Service Center.

Is your vehicle pulling to the left or right? If you feel your vehicle pulling to one side when braking, it could be an indication your brake lining is wearing unevenly. This could also be cause by foreign matter in your brake fluid. These problems can be fixed with brake service such as an adjustment or draining and replacing your brake fluid.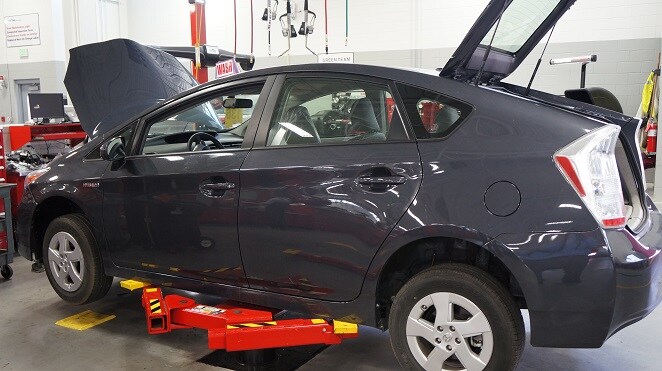 Get your brake service at our Charlotte Toyota Service Center!

If you notice any of these warning signs, there's no need to fret. All you have to do is bring your vehicle to our Charlotte auto service center and let our professionals take a look! Our technicians can diagnose the problem and give you the brake service you need at an affordable price. Don't let just anyone try to fix our brakes - get the quality auto service you can trust at our Toyota Service Center!

Toyota of N Charlotte is located at 13429 Statesville Rd. just off I-77 on exit 23. You can give our service center a call at (888) 378-1214 with any questions or to set up an appointment. Don't forget to ask about our Toyota Service coupons to save even more money!