Toyota of N Charlotte's 5 tips for preventing car theft
Heading out of town for the weekend? There are many reasons to get out of Charlotte in the coming months – football games, holidays, festivals, and more are all headed our way, which means you may be driving to and parking in unfamiliar territory. Why not take a few minutes to learn how to protect your car from car theft? Get the peace of mind you deserve for the upcoming seasons and learn how to protect your ride with these 5 simple N Charlotte Toyota tips.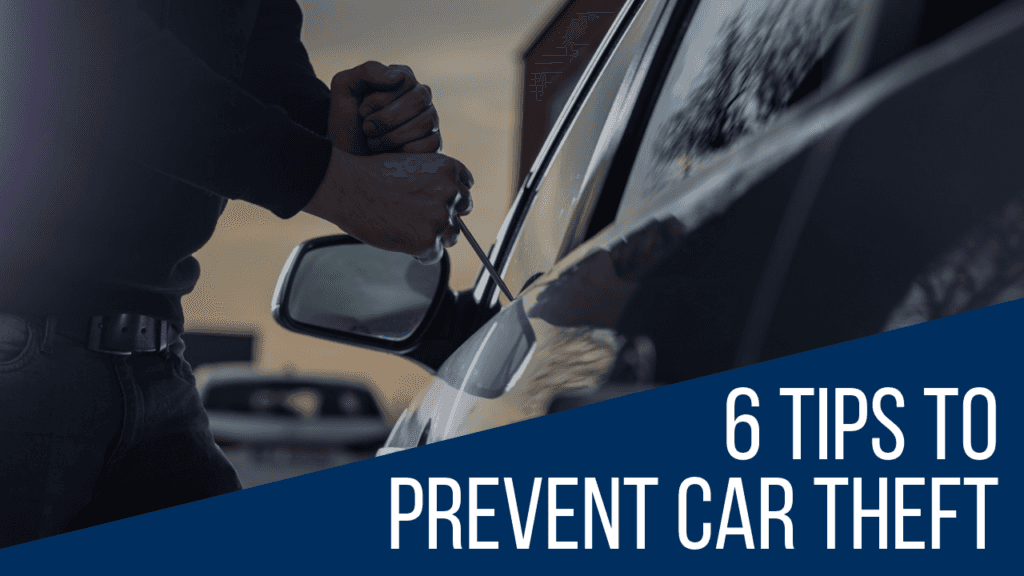 Don't let car theft happen to you this holiday season!
1) Lock up carefully. 
Whenever you walk away from your car, you should ensure that you've rolled up all the windows, closed the sunroof, locked the doors, and double checked that the trunk or cargo hatch is secured. This will help prevent car theft – why make it any easier for thieves? Also, as tempting as it may be to hide a spare key on your car with a magnetic case, don't do it. Thieves typically know to look for this and it makes their job that much simpler.
2) Be aware of your parking situation. 
If you're parking in an unfamiliar place or an area that looks a little sketchy, try to park in a well-lit area or an area with a lot of foot traffic. Car theft is less likely to happen there because there's a better chance of being spotted. If you're paying to park in a lot or garage, try to park near an attendant's booth or in view of a security camera – just because the lot is charging you doesn't necessarily mean it's safer.
3) Consider an anti-theft system. 
Does your N Charlotte Toyota come with an anti-theft system? A lot of our new cars here at Toyota of N Charlotte have them installed with engine immobilizer and alarm options. Consider investing in one at our parts store if your ride isn't already equipped. Our techs can help you choose the right one for your car and install it.
Toyota of N Charlotte is here to help protect your ride.
4) Don't leave the car running. 
We know, we know – sometimes it seems like it's not worth it to turn the car off and lock up just to run into the gas station for a second. However, it is. Leaving a car unlocked with the key in the ignition and engine running encourages car theft because it makes it so EASY. Don't give in to the temptation!
5) Keep valuables out of sight. 
Upcoming holidays means lot of shopping! Make sure you stow your shopping bags, electronics, and purse/wallet out of sight when you leave your car alone. They offer an even better incentive for car theft. Keep everything in the trunk or cargo area and make sure nothing is visible – this might be a good reason to invest in a tonneau cover. If you have to leave things in the backseat, at least cover them with a blanket or coat.
Want to learn more or check out the anti-theft systems available in our parts store? Call Toyota of N Charlotte today at (704) 875-9199.