50-millionth Toyota Corolla sold!
The Toyota of N Charlotte Corolla is one of the most reliable and popular cars you can purchase in our lineup. The Toyota Corolla is so popular and loved, that the 50-millionth car was sold in July 2021! This sweet ride has been in production for over 55 years and is now in the 12th generation. This Toyota car was introduced in 1966 and had a starting MSRP of $1,700! Hard to imagine, right? In 2021, this Toyota car has advanced tech, 53/52/52 EPA estimated MPG in the hybrid model, and includes Toyota Safety Sense 2.0! 
Toyota Corolla over the years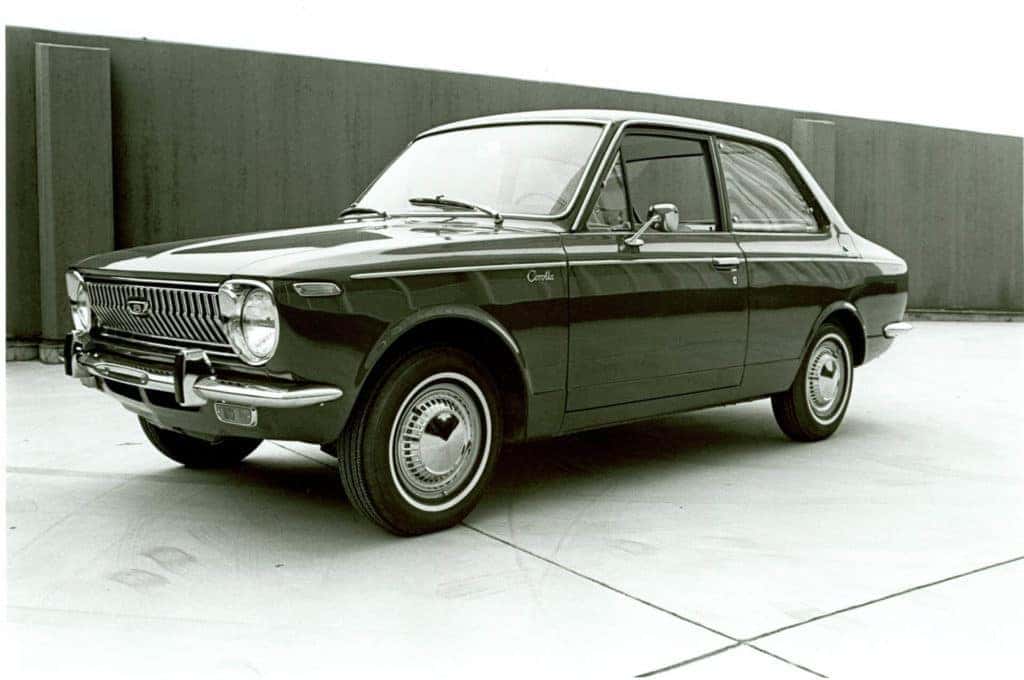 First generation 1969-1970
The N Charlotte Toyota Corolla made its first debut in 1969 as a four-door sedan and two-door wagon. They had a 1,077-cc overhead-valve-four-cylinder engine. The wheels were only 12-inch in diameter, and the transmission was a four-speed manual. This beauty boasted 60 horsepower, went from zero-to-60 in about 17 seconds. This baby sold for a measly $1,700! What a flashback! 
Second generation 1971-1974
The second generation N Charlotte Toyota Corolla was bigger, had 73 horsepower, offered automatic transmission, and featured a five-five-cylinder speed manual transmission. 
Third generation 1975-1979
The N Charlotte Toyota sedan continued to get larger and offered 1.2,1.3, and 1.6-liter engines! Fresh front styling was introduced and looked more like a sport wagon. 
Fourth generation 1980-1984
This N Charlotte Toyota Corolla now boasted a bold, angular design and focused more on making it bigger and quiet. A memory feature for the seats was also added. 
Fifth generation 1985-1988
This was a year of huge change! The Toyota Corolla shifted to front-wheel drive with new interior and had better traction. 
Sixth generation 1989-1992
Now all of the models were front-wheel drive powered by 16-valve DOHC engines and had four-wheel independent suspension. The new coupe had pop-up headlights that gave it a sporty look! 
Seventh generation 1993-1997
This model was only available in sedan and wagon styles in the U.S. This also looked more like a Toyota Camry and moved up in cabin size! This was offered in 1.6-and 1.8-liter DOHC engines. 
Eighth generation 1998-2002
This model featured 120 horsepower with higher fuel economy ratings. 
Ninth generation 2003-2008 
Now, the N Charlotte Toyota Corolla was longer and taller! Hello, space! There was a Toyota Corolla S model that is super sporty! It also featured 130-horsepower and an estimated EPA of 31! 
Tenth generation 2009-2013
This became the quietest N Charlotte Toyota sedan and could handle iPod connectivity. 
Eleventh generation 2014-2018
This model had a new, chiseled body. The rear seats had 41.4 inches of legroom! 
Twelve generation 2014-2018
In 2019, the Toyota sedan featured a lower and leaner look with an estimated combined MPG of 35! 
Read to shop at Toyota of N Charlotte? 
Book an appointment today at (704) 875-9199!