Auto Service Q&A
At Toyota of North Charlotte, not only do we sell great quality cars, but we also keep the cars in the Charlotte area on the road. Now many people have questions when it comes to auto service, how to keep their own car running smoothly and how to do basic repairs themselves. So we talked to our auto service technicians here at Toyota of North Charlotte and put together a list of the most asked car questions that our auto service technicians get on basic auto service.

Most asked Auto service questions
When should I replace my windshield wiper blades?
Wiper blades typically last around 6-12 months and should be replaced around this time frame. However this is affected by many factors, the two biggest factors affecting this are the weather conditions that the blades are exposed to during their lifetime and what the wiper blades are composed of. Silicone wiper blades last the longest, followed by halogen-hardened blades and with regular rubber blades wearing out the quickest. You will be able to tell if it's time to change your wiper blades if they're leaving streak marks on your windshield or if they sound squeaky. Both of these are clear signs that your wiper blades run their course on the Charlotte roads.
How often should I replace my battery?
Car batteries often last four years. And be warned that batteries give little to no warning before they go out! So it's a good idea to keep track of how old your battery is in your car and to test it every few months.  This also varies by how much you drive and where you live. Don't know if your battery is still good? Remember that every time you bring your car in for auto service at Toyota of North Charlotte we test your battery!
How do I maintain my car's air conditioning?
Your car's air conditioning actually has to be recharged and you need to add more refrigerant to your car's cooling system on a regular basis. Now if your refrigerant is a little low you can just top it off, but if it's significantly low you'll need to drain the remaining coolant before you add the new coolant to your car.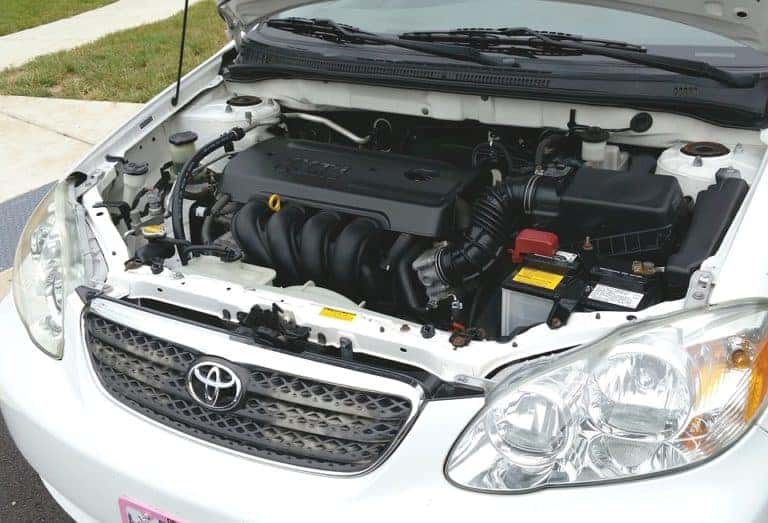 Services offered at Toyota of North Charlotte
But sometimes you may not want to do the minor repairs yourself or you may just want the professionals to do it. Our auto service professionals here at Toyota of North Charlotte can do all of the auto services mentioned above as well as many others including:
Tire rotations and balances
5,000-mile routine service
Oil changes and filter changes
Brake pad replacements
Brake flushes, cleaning, and adjustments
Timing belt replacement
Air conditioning and air sanitizing services, including tune-up
Wheel alignment
Cabin and engine air filter replacements
Cooling system services
Automatic transmission services
So there's no need to stress about what's going on in your car during a road trip or even on your drive to work. Just look out for the signs mentioned above and be proactive with your car's auto service.
So what're you waiting for? Come on into Toyota of North Charlotte today to get your car serviced today! We're located at 13429 Statesville Road Huntersville, NC 28078. Or if you'd like to give us a call instead we can be reached at (888) 378-1214