Behind the Meaning of Toyota Names
Have you ever wondered where our new Toyota vehicles' names come from? If you've taken a close look at our vehicle model names, they're unique to the individual model as opposed to the Lexus lineup where they have a series of letters (LX, GX, RX) or even the Mazda lineup where the majority of vehicles are named "Mazda" with letters and numbers to differentiate between the models. Toyota definitely stands out with their model names and at Toyota of N Charlotte, we've giving you a breakdown of the origins behind them.
New Toyota Model Names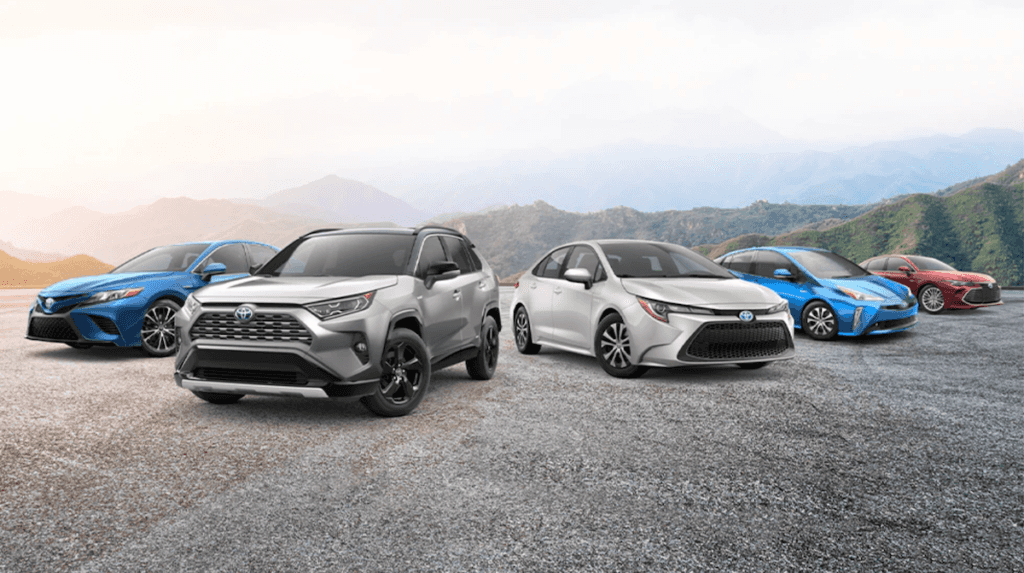 4Runner
A name combo of "4-wheel drive" and "off-road runner".
86
Named after the legendary Toyota AE86 sports car that preceded it.
Avalon
It was named after the mythical Celtic island paradise of Avalon, which is where King Arthur went to heal his wounds after his final battle.
Camry
The word Camry means "crown", so it was expected for one of the most popular vehicles in the new Toyota lineup to have this moniker. It has style, reliability, and performance.
C-HR
It's an acronym for "Cross Hatch Run-About" AND "Compact High Rider"
Corolla
The word Corolla is a synonym for the ring of petals around the center of a flower. This name was chosen because the vehicle represents something compact while still being beautiful.
Highlander
The N Charlotte Toyota Highlander is named because of the people who live in the Scottish Highlands. This region of Scotland is known for its ruggedness, and its people are associated with power and energy… Not too far from what the new Toyota Highlander stands for right?
Land Cruiser
A vehicle that can literally go anywhere… Get it? As long as it's on land!
Mirai
The Japanese word for "future" is Mirai. Pretty suitable for a N Charlotte Toyota that brings the latest, state-of-the-art technology to your drive time.
Prius
The name is latin for "prior" or "to go before", and if you didn't already know, the N Charlotte Toyota Prius was the first mass-produced hybrid vehicle in the world. Therefore, the name is definitely fitting.
RAV4
Another acronym/name combo of "Recreational Active Vehicle" and "4-wheel drive".
Sequoia
Named after the Sequoia trees in California's Redwood forests. These trees are known for being big in size, their pulchritude, and longevity.
Sienna
This new Toyota is named after the Italian city of "Siena", which is renowned for its beauty.
Supra
In Latin, Supra means "above" or "to surpass". It makes sense for this powerful N Charlotte Toyota sports car to be named this since it's known for its speed.
Tacoma
Named after Mount Tacoma (now known as Mount Rainier), in Washington State. This truck is also associated with power and strength, just like the mountain.
Tundra
Named after the Arctic Tundra because of its power, ruggedness, and toughness.
Venza
Combination of the words "venture" and "Monza". Monza is an Italian city with an outdoor race course. Toyota decided to mix it with venture so that it represents outdoor adventure, driving performance, and leisure.
Yaris
Name created from mixing "Charis", a Greek goddess of beauty and creativity with "ja" which means "yes" in German, but is pronounced "ya". Mix them both together and you get "Yaris".
You can test drive any of these new Toyotas at Toyota of N Charlotte today! Come and find out if their name fits their "personality". We're located ta 13429 Statesville Rd just off I-77 at exit 23 in Huntersville.