Best Camping Near Toyota of N Charlotte
Ahh, the smell of wood smoke and pumpkin spice is in the air now that fall is arriving before we know it! It's time to put your swimsuit away, and whip out your Toyota Tacoma camping gear, and find the best spot to plop yourself while drinking a cold one. So, what are the best camping spots near Toyota of N Charlotte you might ask? Well, we're here with the top spots! Let's get into it, y'all!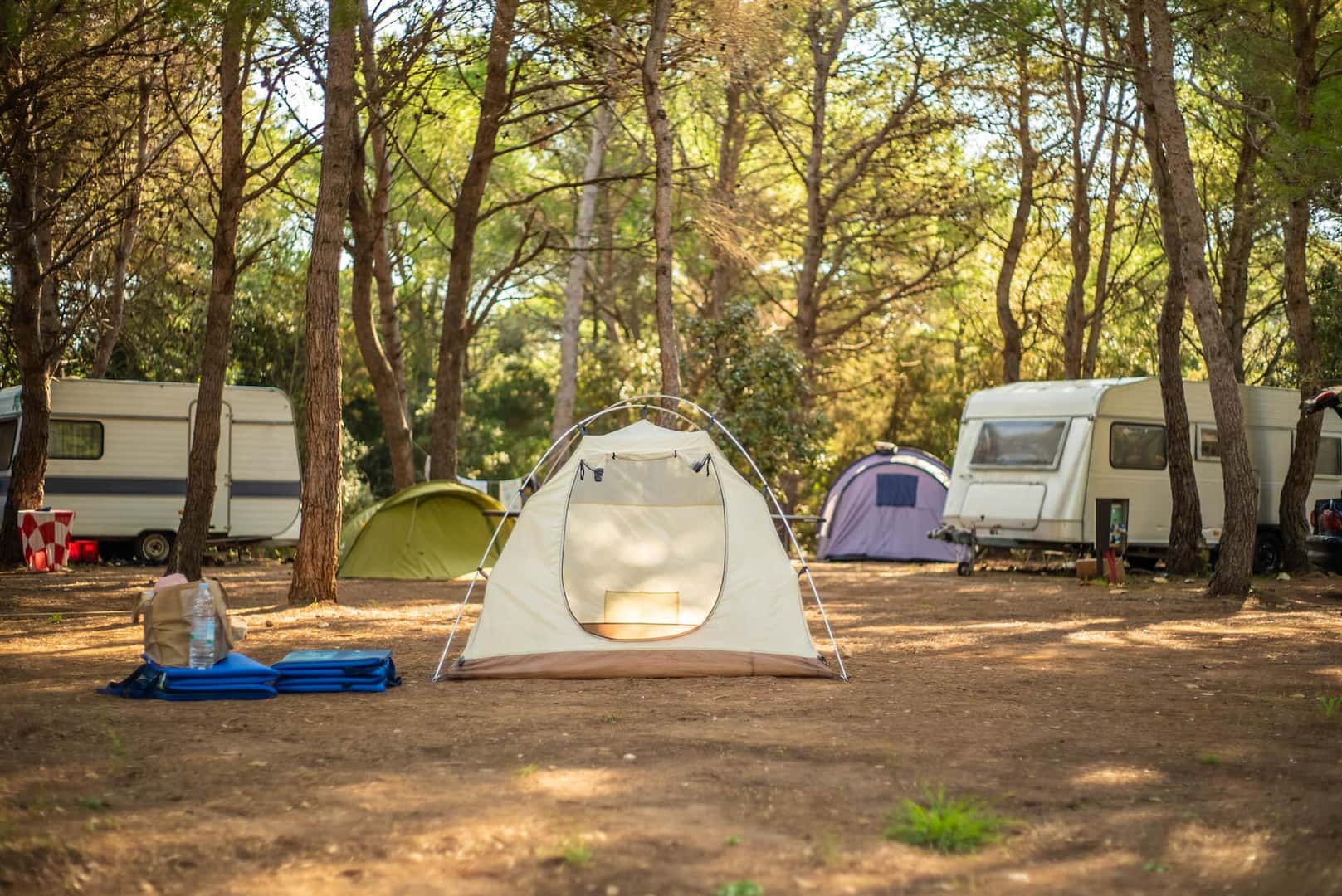 Top Camping Spots Near Toyota of N Charlotte 
The area near Toyota of N Charlotte has a mild temperature year-round, which makes this an ideal location to go camping with your whole family. If you want to go Toyota Tacoma camping near a lake, beach, or deep in the mountains, we've got a location for you!
One of the most popular spots near Toyota of N Charlotte to go camping is Ebenezer Park. This spot actually won the 2022 Campspot Awards for most popular in the USA. This is a huge 26-acre park that's located on the shore of Lake Wylie. You'll also be able to enjoy 13,443 acres of crystal clear lake waters and recreational activities, too! And, there are 66 separate campsites with a range of amenities just for you! Don't forget to grab your fishing and swim gear, y'all!
If you want to visit this campsite near Toyota of N Charlotte, then you'll be near a wooded campground that's right next to a lake! Can you say picture perfect? You'll also be able to go fishing, hiking, and if you want to escape the wilderness, then you can check out the aquarium, carousel, and miniature golf course that's nearby! You'll make the best memories while you're here!
Cobble Hill Campground is another great place near Toyota of N Charlotte that would be great for the whole family. This is one place that's sure to relax you from the busy hustle and bustle of the city. This little spot has something for everyone like fishing in the lake, going for a dip in the pool or aquatic playground, or challenging your parents to a game of mini golf. And, if you want to go exploring with your Toyota truck, then go drive near the Great Smoky Mountains for a super fun hike!
Cross Winds Family Campground. 
Another great campground near Toyota of N Charlotte is this spot! This is located in the scenic countryside and is super close to yummy dinner spots and shopping. If you're trying to go glamping, then the 96 large hook-upswell allows you to camp in all of the finest luxury. And, if you want to take a dip in the water, then check out High Rock Lake or Yadkin River State Park.
Midway Campground Resort. 
Midway Campground Resort is a gated facility that has amazing camping experiences for families. There are amazing amenities like an Olympic-sized pool with a super spacious deck to catch some rays of sunshine. And, if fishing is more up your alley, then bring your poles to catch some big fish!
Stop by Toyota of N Charlotte Today! 
If you need to do routine car maintenance before heading to a camping spot near Toyota of N Charlotte, then stop by our dealership today! We're located at 13429 Statesville Road. Just take exit 23 off I-77 in Huntersville.