Bought a Used Car? Here's What to do Next!
There is no doubt that people get a little skeptical when purchasing a used car. They worry about the paperwork involved as well as the functionality of the vehicle. Nevertheless, purchasing a used car in Charlotte is the economically smart choice if you want to preserve your wallet. If you did end up purchasing a used car then congratulations! Of course, those societal worries did not come out of the blue. You just have to make sure to follow these steps suggested by Toyota of North Charlotte, once you buy your used car.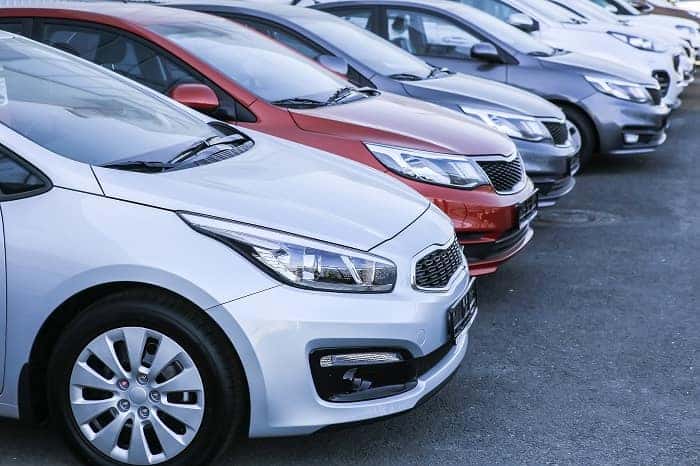 First things first, make sure you get insurance as soon as your used car is purchased. If you get in a car accident and you're not covered, the investment you made to save will be for nothing once you receive your bill for collision. Not only that, but it is also illegal to drive without car insurance; spare yourself the trouble of a ticket in Charlotte. Therefore, either you purchase a new policy for your used vehicle, or you add it onto an existing policy. Once this first step is completed, proof of insurance is needed for the rest of the tasks.
Afterwards, you're going to want to have the necessary paperwork completed. That is, having a title transfer and registration. If you purchased your used car in a private sale, make sure you take a trip to the DMV to transfer the title and registration in your name. The last thing you need is to get stopped by a cop and not have the car in your name. More problems will quickly formulate in that situation. However, if you purchased your used car at Toyota of North Charlotte, then our finance specialists facilitated everything for you! They made sure to take care of the paperwork to make your used car officially yours!
Once you're ready to leave the lot, skim through the owner's manual. This may seem like the dorky thing to do, but trust us here at Toyota of North Charlotte when we say: this will make your life easier. The owner's manual will have information on which fuel grade your car takes, the type of oil your engine takes, how much air to fill your tires with, etc. The manual will also let you know the performance abilities your car has. That way there are no surprises when you're on the road.
If you purchased your used car with a private sale, it's suggested to take it to the mechanic. You never know what malfunctions you could find while on the road, so it's better to be safe than sorry. Again, if purchased at Toyota of North Charlotte, you don't have to worry anymore! Our Charlotte Toyota techs have given the vehicle a thorough inspection, but it doesn't hurt to double check. You could schedule an appointment with service and they will be able to reassure you that the car is in good condition and that there are no urgent repairs needed.
Once these steps are taken, you're good to go. Interested in purchasing a used car? Stop by Toyota of North Charlotte and take a look at our current inventory. We're open seven days a week, located at 13429 Statesville Rd.