Buying a pickup truck? 5 tips from Toyota of North Charlotte
The benefits to driving a pickup truck are hard to argue with. A better view of the road sitting up high, the ability to haul equipment, towing capability, and overall convenience. However, all these benefits come at a cost. A higher price tag and much lower gas mileage mean that pickup trucks aren't vehicles for the day to day commuter. These N Charlotte Toyota vehicles are meant to put in work and get things done. If you're on the fence about purchasing one of these vehicles, don't worry! At Toyota of North Charlotte, we compiled five tips to help you see if a pickup truck is the vehicle for you.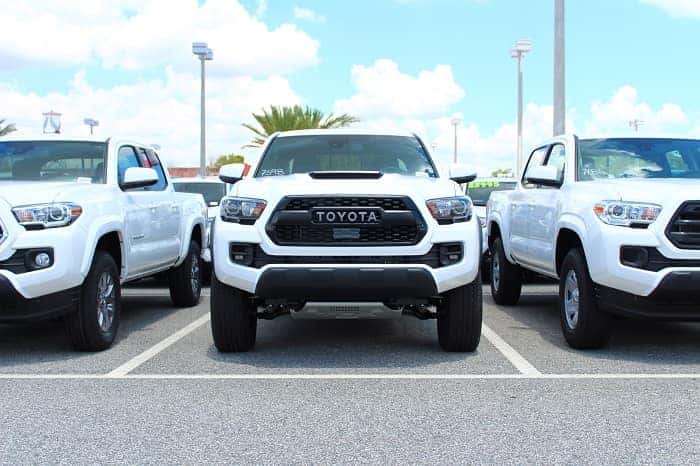 What to consider when buying a pickup truck
While a N Charlotte pickup truck seems like an appealing option because of the convenience and utility, it's not enough to warrant buying one if you aren't using it for work purposes. If you're starting to rethink your decision to purchase a truck but you still want to sit up high and have extra room, Toyota of North Charlotte has a large inventory of SUVs and midsize crossovers at an affordable price. Here are a few things you'll want to think about when buying a truck:
Be prepared for sticker shock and have your budget worked out:
All that convenience comes at a high price when purchasing a truck. For example, a N Charlotte Toyota Tundra pickup truck has a starting MSRP of $33,259 and, depending on your chosen tow package, engine, cab, and bed sizes that price will likely go up.
What kind of work will you do with the vehicle:
Cruising in a pickup truck is always nice, but these vehicles are meant to put in work by towing and hauling large cargo. If your plans for this N Charlotte Toyota vehicle are to transport large items or tow trailers with equipment, then you'll want to drive one home. But, if you're just attached to the feeling of driving a truck, it's probably better if you test drive an SUV or midsize vehicle.
Light, medium, or heavy duty:
Now that you've figured what you need to tow and haul around town, you need to find a truck with the capabilities to match. Pickup trucks come in light, medium, and heavy-duty types that correspond to how much they can tow. It's best to pick out a N Charlotte Toyota truck that's overestimated compared to the maximum amount you need to tow because you never know when you'll need the extra power.
While the duty type will help you determine your towing capability, the size of the engine is what will tell you how much power your truck will have. N Charlotte Toyota pickup trucks come available in V6, V8, and diesel engines that all provide different levels of performance powers. Diesel engines will provide the most power, but they have worse fuel efficiency ratings and the fuel itself is more expensive.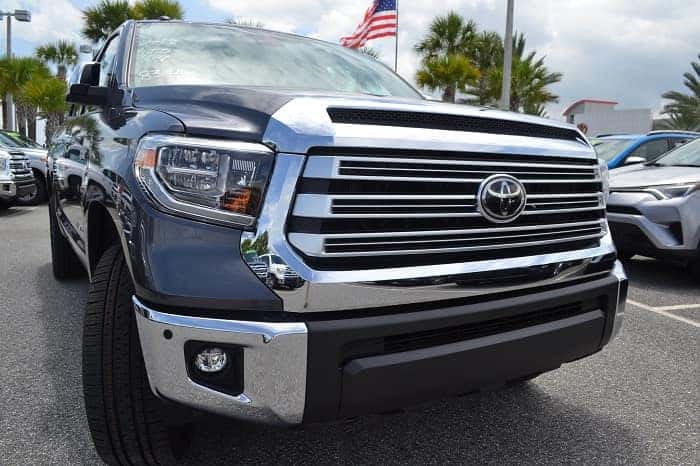 Test drive your new pickup truck at Toyota of North Charlotte
If you're thinking of getting behind the wheel of a working vehicle like a truck, come check out our inventory at Toyota of North Charlotte! We have a huge inventory to choose from and our auto sales experts will be happy to answer any questions you have. Give us a call at (704) 875 – 9199 seven days a week!