Check out the new Toyota Raize
Today's automotive trends have always heard toward SUVs. Don't get us wrong, we know our N Charlotte Toyota customers still appreciate the compactness of the Toyota Corolla, Yaris, and Prius. What many wonder is if there's room to appreciate another compact vehicle like the iconic ones we already have? Toyota of N Charlotte has the answer to that question which is: the Toyota Raize. The Toyota Raize is a new subcompact SUV that will be released in Japan—no speculation yet on being released in North America. But in the event that it does, check out these details on this new subcompact vehicle.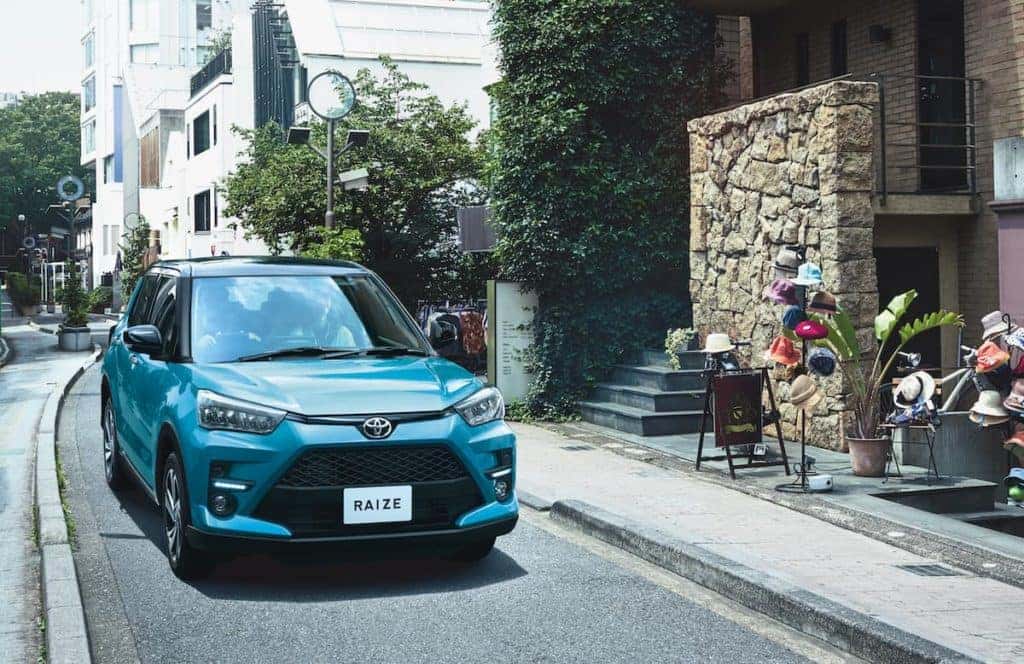 What to Know About the N Charlotte Toyota Raize
It's safe to say that at Toyota of N Charlotte, we're a little jealous that the Toyota Raize won't be a vehicle seen on our lot for a while. But hey, there's no harm in dreaming right?! Once you see what features it has to offer, you may even consider taking the trip to Japan to see it for yourself! Check out the detail specifics for the Toyota Raize.
Interior Features
The interior of the N Charlotte Toyota Raize is designed to create a less-distracting commute for the driver. The head-unit and shift knob are placed for ease of access

It has luxurious plating as well as red accents

Front seats have been designed with a different shape for added comfort

Plenty of trunk space along with a moveable deck board

Has a state-of-the-art LED speedometer which allows drivers to choose their preferred style of information display without having to browse
Exterior Features
Inspiration is drawn from the typical SUV and the compact vehicle

The body is 157 inches long but still uses 17 inch wheels and accented fenders giving it an SUV look

Front bumper has an aggressively angular design with thin LED accent lighting

8 options when it comes to body colors; also available with option R-coded roof colors for a more stylish look
Engineering Features
The N Charlotte Toyota Raize has amiable 4WD or 2WD models

The 2WD model can achieve approximately 44 mpg and the 4WD model approximately 41 mpg

It comes with a 1.0-liter D-CVT turbo engine that provides the torque of a 1.5-liter engine and awesome fuel efficiency

Driving features include Adaptive Cruise Control, Collision Warning Function, Smart Panorama Parking Assist, Collision Warning Function, Crash Avoidance Braing, Erroneous Start Prevention, and more
The Toyota Raize is vehicle that many N Charlotte Toyota compact and crossover fans will appreciate. Unfortunately there aren't ay signs of the arrival of this vehicle on our lot anytime soon. But if you're up for it, you can make your way to Japan! Or just check out our inventory in the meantime. We have a wide selection of vehicles for anyone with different tastes. Stop by Toyota of N Charlotte today and see for yourself. We're located at 13429 Statesville Rd just off I-77 at exit 23 in Huntersville.