Fall in love with the 2018 Toyota Mirai
Are you familiar with the Toyota Mirai?
If not, here is your formal introduction. This hydrogen fuel cell vehicle has been shooting to the top of the green driving industry, with over 3,000 sales last year in California alone. Toyota is always seeking ways to reduce the negative effects driving has on our world but this car kicks things up a notch. We're anxiously awaiting its arrival into our North Charlotte dealership, but in the meantime, we want to share with you our favorite parts of the 2018 model.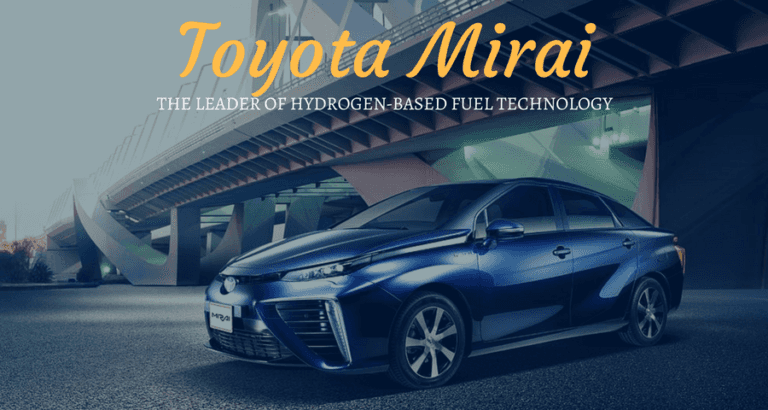 The best features of the 2018 Toyota Mirai
It's incredibly eco-friendly.
Hybrid Toyotas are a great option to lower emissions. Nonetheless, they still put damaging toxins into the air. On the other hand fuel-cell vehicles like this one produce absolutely no emissions – only water vapor. And to make things even better, they don't need a drop of gasoline to run. These cars create their own electricity and power with the help of only three special ingredients – hydrogen, oxygen, and one single fuel cell. Talk about amazing! This hydrogen fuel cell vehicle is just about as eco-friendly as you can be without walking everywhere you go! Not to mention, you get three years of complimentary hydrogen fuel when you buy one.
It's fast and efficient.
The biggest hassle with green cars? Long recharging times. However, with this 2018 green machine, you don't need to worry about that. It takes the Toyota Mirai a mere five minutes to completely recharge. And one full charge gives you a driving radius of over 300 miles! Not to mention, this car is equipped with convenience features such as an Entune audio system with navigation, intelligent touch controls for audio and climate, a Bluetooth capable steering wheel, and so much more. With this car, you don't have to trade in fast and efficient for clean and green!
It's sleek and stylish.
A car that produces zero emissions, eliminates gas station trips, is affordable, AND looks amazing, can't be possible, right? Toyota of North Charlotte is happy to tell you it's possible with this car! On top of all of the benefits that come with driving the Toyota Mirai, you'll also fall in love with the way it looks. It sports a polished and sleek exterior that resembles your favorite luxury car. The interior is embellished with SofTex seating that comes in your choice of two different color schemes, dark blue and black or white and black. You also get to choose from a wide selection of special edition exterior colors such as Elemental Silver, Crystal White, Celestial Black, and Atmospheric Blue Metallic. And for the icing on the cake, the aerodynamic styling of this 2018 Toyota car is complemented by design embellishments like 17" engraved alloy wheels and sporty, razor-sharp angles.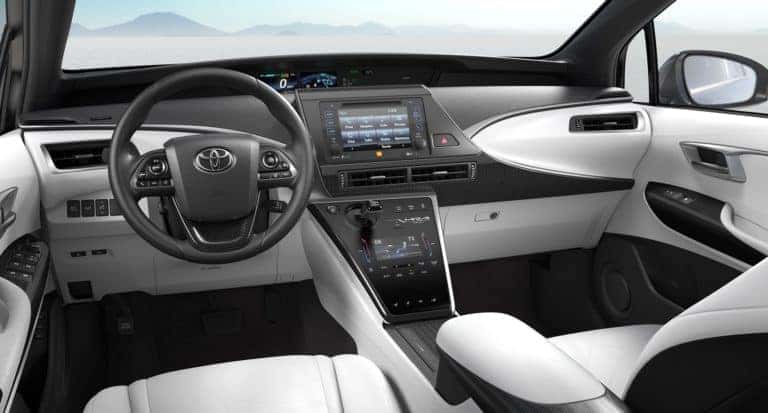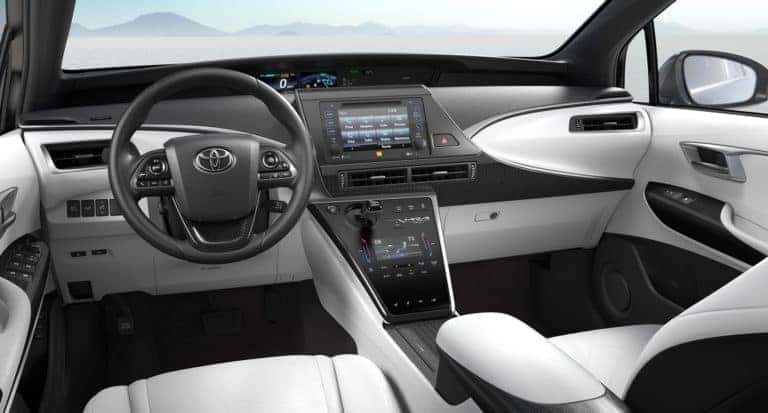 Find the right North Charlotte Toyota for you
The 2018 Toyota Mirai is sure to please, but if you're still unsure if this is a good option for you, Toyota offers a quiz on their website to help you figure things out. We're still waiting on this revolutionary car's arrival, but our North Charlotte dealership has several green-time driving options for you to choose from – the RAV4 Hybrid, the Prius, and Highlander Hybrid, for example.
Ready to get behind a different wheel? Come visit Toyota of North Charlotte today. We're located at 13429 Statesville Road and are open seven days a week. Call us at (704) 875-9199 and schedule your test drive today!