Flashback to the Toyota Previa
Toyota minivans make excellent choices for family vehicles and at Toyota of N. Charlotte, we make sure that our customers get the vehicle best suited for them. The sweet Toyota minivan we offer at our store is the spacious and versatileToyota Sienna. With the top of the line entertainment and safety technology, this N. Charlotte Toyota offers exceptional performance. But did you know that the Sienna wasn't the first Toyota minivan to spark up the market? In fact, it actually replaced another option—the Toyota Previa. Let's flashback to the 1990's for a closer look on this Toyota minivan.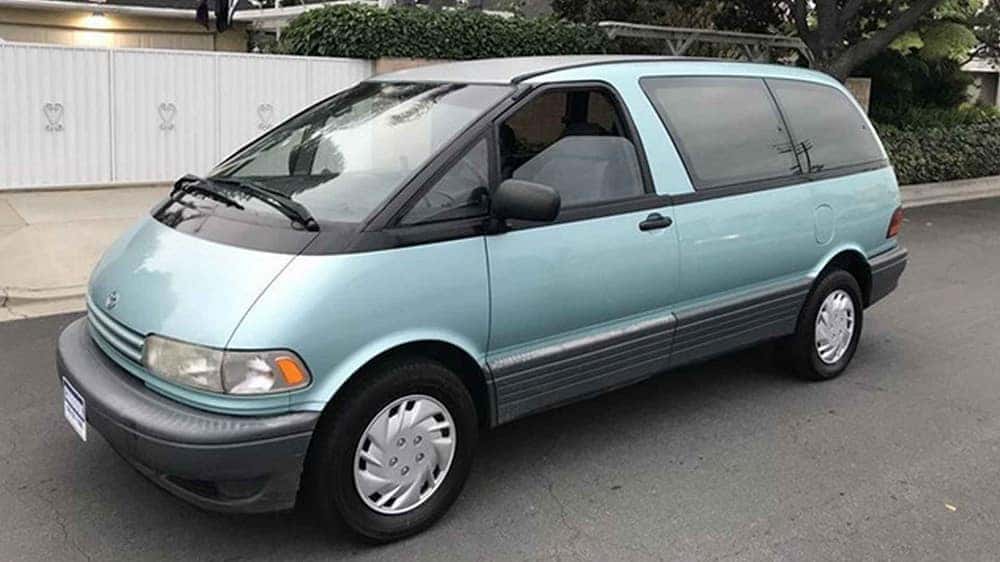 First introduced in 1990, the Toyota Previa definitely grabbed attention (both good and bad). This N. Charlotte Toyota had a unique shape that made it stand out from other vehicles at the time. Its trademark was its rounded front and back ends, as well as the pronounced curve on the top. Another unique feature this the N. Charlotte Toyota Previa had was that it was a mid-engined platform—meaning the inline 4-cylinder engine was actually installed under the front seats of the van as opposed to the front engine bay or the back of the vehicle. This was purposely done because Toyota wanted to create a vehicle that was more balanced for a more comfortable ride and better handling. Check out some highlights of this totally rad Toyota minivan.
Was introduced in 1990—replacing the Toyota van and immediately became more popular than its predecessor

It only ran from 1990-1999 in the U.S., but it's still in production in other parts of the world—such as Japan and Australia; it's known as the Toyota Estima and has also been produced as a hybrid model

In the U.S., this N. Charlotte Toyota was replaced by the Toyota Sienna; it was an alternative option that offered front-wheel drive

Problems derived from the mid-engine design because of the space limitation; you weren't able to incorporate larger engine sizes (more horsepower and torque)

This became an issue because other competitors were putting V6 engines into their minivans and Toyota Previas just couldn't fit the larger option

Other cool features included in this N. Charlotte Toyota minivan are second row seats, dual moonroof, a small ice-maker and refrigerator that could double as a beverage heater

All models offered an almost panoramic view from inside because of the large windows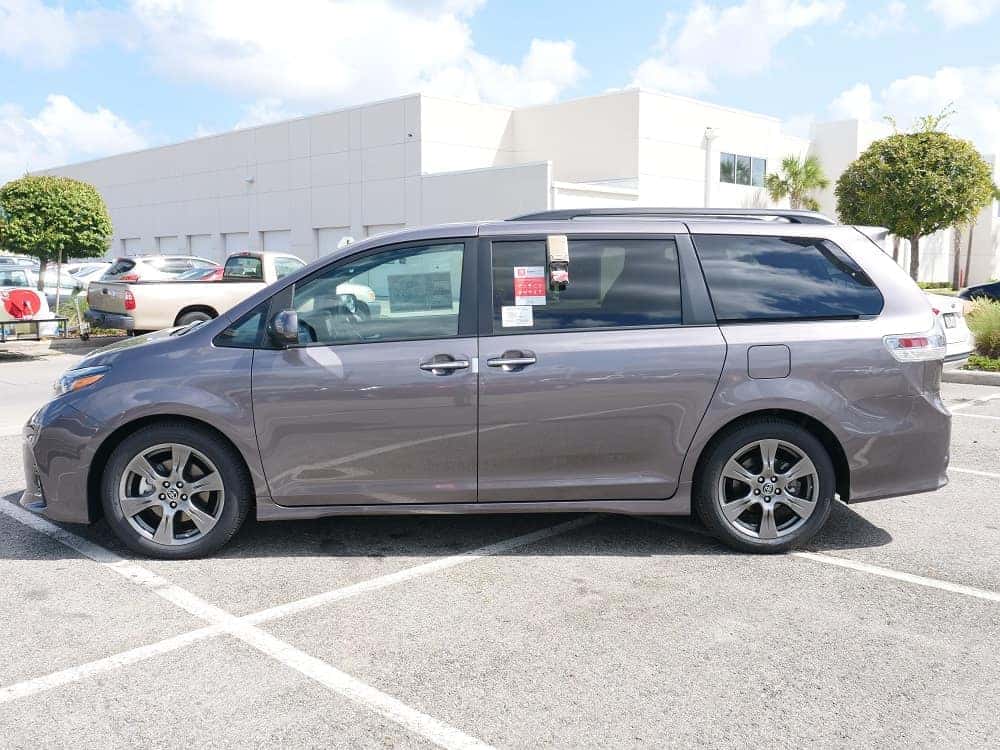 This Toyota minivan was officially retired in the states in 1999 and replaced by the more practical N. Charlotte 2019 Toyota Sienna. This minivan comes in 7 different trim levels that include: L, LE, LE with Auto Access Seat, SE, XLE, XLE with Auto Access Seat, and Limited. It has an estimated 19 mpg in the city and 27 mpg gallon on the highway. With a backup camera and blind spot monitor, you'll definitely feel safe throughout your drive.
So what are you waiting for? Come take this Toyota minivan out for a test drive! The 2019 Toyota Sienna is now available at Toyota of N. Charlotte. We're located at 13429 Statesville Rd just off I-77 at exit 23 in Huntersville.