List of Toyota Partnership and Subsidiaries
There's no doubt that as a company Toyota has come a long way. Did you know that the Toyota company you know and love today started off as a company that manufactured automatic looms for sewing textiles (we're not kidding!) After it evolved into being part of the automotive industry, it has created a big name with so many stores across the nation including our N Charlotte Toyota dealership. But besides the stores across the world, there are just as many Toyota partnerships and subsidiaries. There's a lot to remember in so little time so Toyota of N Charlotte has made it easier for you by creating a quick guide on our current Toyota partnerships. With this knowledge, you'll definitely feel like an insider for one of the world's largest vehicle manufacturers!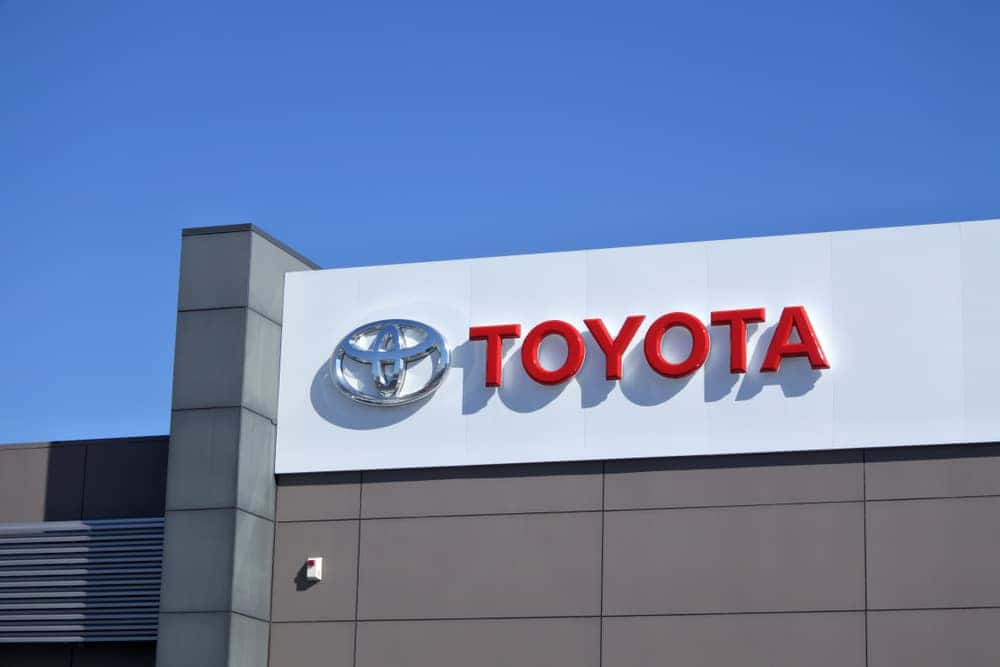 Toyota Subsidiaries
Lexus
Lexus is Toyota's luxury model brand. It began with the Flagship 1 (F1) in the 1980s and since then, Lexus has become popular for its styled and exceptionally engineered vehicles on the road. Think about it, N Charlotte Toyota vehicles are already great cars when it comes to engineering and function, mix it with luxury and you have a dream vehicle!
Ranz
This subsidiary started in 2013 and it specializes in the development of electric vehicles. It was showcased at the Shanghai Auto Show in 2013. Since then it's opened the opportunity for the EV offshoot Toyota Corolla to the Chinese market. The company's portfolio may be small, but here at Toyota of N Charlotte, we expand it shall expand soon due to the growing popularity of electric vehicles.
Daihatsu
It's an independent manufacturer and has been around since 1951. It officially became a Toyota subsidiary in 2016 and has manufactured a lot of compact vehicles and bikes for European and Asian countries. The company actually produced two million vehicles by 1969.
Toyota Partnerships
Mazda
Toyota owns a partial stake in Mazda. It's been responsible to manufacturing the Wankel rotary engine as well as other iconic vehicles through its company history. Their agreement with Toyota involves the exchange of fuel efficient SkyActiv N Charlotte Toyota engines. This is made for hydrogen fuel cell technology.
Isuzu
This Toyota partnership company isn't seen on the road as often as the others however, there is a chance you've seen some vehicles with their N Charlotte Toyota diesel engine in them. Fun fact, Isuzu actually supplies diesel engines for brand including GM.
Subaru
You'll notice that the Toyota 86 and the Subaru BRZ look very similar when it comes to looks. This Toyota partnership with Subaru has produced two very sporty and visionally pleasing vehicles. Toyota has recently purchased a larger stake in Subaru making it have 16.6%. Rumor has it that a new generation of the Toyota 86/Subaru BRZ is on its way.
Toyota partnerships and subsidiaries give proof that not only is Toyota a great automotive company, but it also has the ability to collaborate with other makes to create iconic models you know today. Shop one of our models today at Toyota of N Charlotte! We're located at 13429 Statesville Rd just off I-77 at exit 23 in Huntersville.