How To Make the Most Out of Your Test Drive
Purchasing a new car could be scary at times because of all the money that is invested. This is why it's vital to make the most out of your test drive when given the opportunity. Here at Toyota of North Charlotte, we understand the determination it takes to raise money for the purchase of a car—a long term possession. The only chance in knowing if a car is suited for you is by taking a test drive. However, not many people know what they should be looking for when taking a test drive, and that's okay! At Toyota of North Charlotte, it is our job to give you guidelines on what to look for in a car, to make sure you make the most out of your test drive.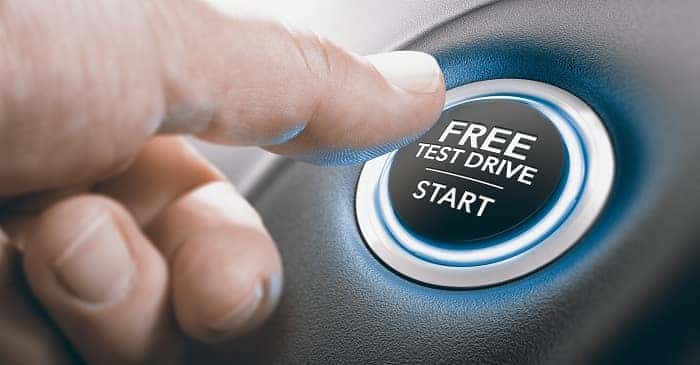 Is there enough head/leg room in back seat?: Evidently if it this car may be yours in the future, then it doesn't matter whether there is enough leg/head room in the back seat. But if you often travel with other passengers (and care for their comfort), then it's important to check that during your test drive.
Do cup holders hold your favorite drink?: It's probably ridiculous to think about a whether a cup holder in a North Charlotte Toyota holds your favorite drink. But when you take it into consideration, if this drink is part of your routine then it won't hurt to check. Just take the drink along with you at the test drive!
Is there sufficient storage and cargo space?: Of course at Toyota of North Charlotte we strive to make sure to find the vehicle that is best suited for you. We don't judge you if you carry your life in your car, or have three things stored in the compartment; it's important to know how much space you need to store your belongings. Open all of the storage/cargo spaces when you take your test drive at Toyota of North Charlotte to see if it suits your lifestyle.
How is the handling of the vehicle?: All North Charlotte vehicles are different, even if they are the same make. During your test drive, make sure to you are able to maneuver the vehicle with ease. Is the steering wheel smooth enough for you? Do you have to press the breaks hard, or just give it a light tap? Make sure that your preferences in handling the gears are met, because this is something you'll have to deal with for as long as you have the car.
We hope that we were able to give you understanding on the best way to take advantage of a test drive. This is an important part of your vehicle purchasing process so that you are certain of your investment. Again, here at Toyota of North Charlotte, we make it our duty to make sure our customers are getting the best from their purchase. So if you're in the mood, come on down and pass by Toyota of North Charlotte to take a test drive. We are located on 13429 Statesville Road Exit 23 off I-77 in Huntersville.