Meet the New 2022 Toyota GR 86!
The 2022 Toyota GR 86 has finally been unveiled and will be available in dealerships across the nation later this year. If you're eager to learn more about what this bad boy has to offer, then you're in luck. You know Toyota of N Charlotte has your back on all things automotive. We don't plan on keeping you out of the loop, so check out the details you're looking for regarding this vehicle.
First things first, you may have noticed that this Toyota sports car has added GR to the name. GR stands for Gazoo Racing so it'll obviously be a great choice if you're trying to take on the race track. While the GR part in the name is pretty big, it's not the only thing that has changed in this N Charlotte Toyota sports car. For the second generation of this vehicle, it's been completely redesigned thanks to the collaboration with Subaru. If you take a look at the BRZ, you'll see the resemblance. Anyhow, it's safe to say that the two automotive companies have outdone themselves with the Toyota GR 86. No complaints on our part when it comes to design, performance, and technology.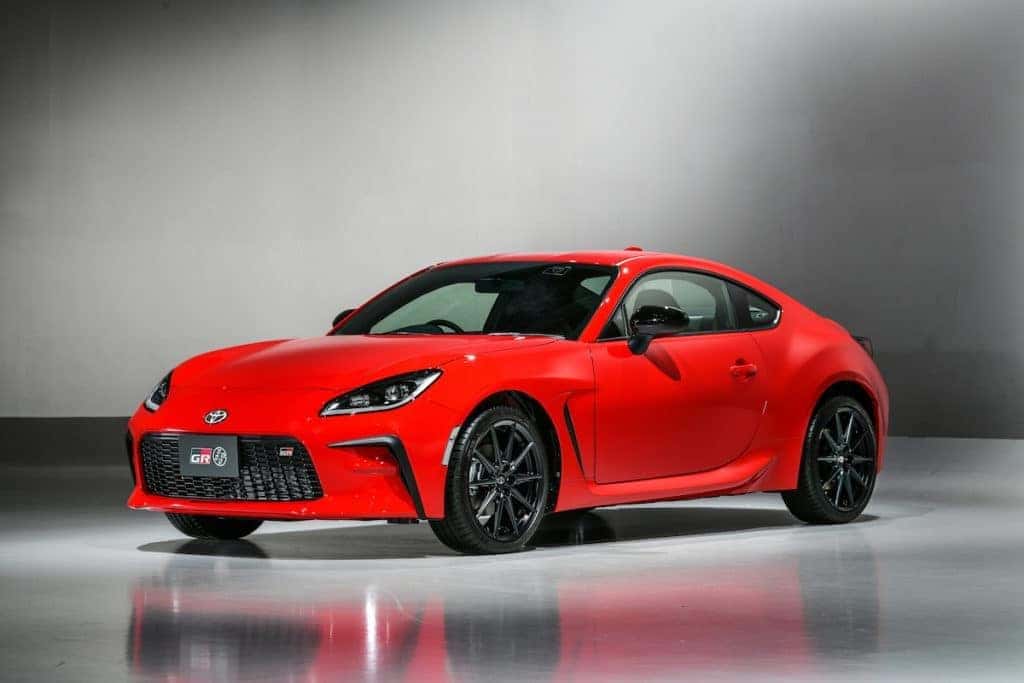 What to Expect
With more detail, take a look at what else this N Charlotte Toyota sports car:
The engine has been replaced with a bigger one—a 2.4L flat-four. With this comes increased horsepower (232 hp), and torque (184 lb-ft) giving you grand performance. The old model got 205 hp and 156 lb-ft of torque.

Still has rear wheel drive allowing you to accelerate quickly.

The automatic models of this N Charlotte Toyota sports car will showcase the Subaru EyeSight driver-assist technology.

Available in both six speed manual and six speed automatic transmissions.

It can get from 0 mph to 62 mph in 6.3 seconds, as opposed to 7.4 seconds in the predecessor.

The dimensions will be more or less the same as before; the 2022 Toyota GR 86 will sport the same low stance it had, and the wheelbase will be slightly longer and the center of gravity is a little lower.

The roof and fender panels are made from aluminum for it to weigh less and have more speed.

In the interior, it'll have a 7" digital display in the instrument cluster, AND an 8" touchscreen interface for the entertainment system.

Our N Charlotte Toyota sources say that torsion rigidity increased approximately 50%, which means it has enhanced handling and is a more comfortable experience in this sports car for both the driver and the passengers.
Visit us at Toyota of N Charlotte Today!
We're surely eager for this sports car to arrive our dealership here at Toyota of N Charlotte. If you're seeking more information about the 2022 Toyota GR 86, then don't hesitate to reach out to us! You can always call us at (704)875-9199. You can also just stop by in person. We're located at 13429 Statesville Rd just off I-77 at exit 23 in Huntersville.