New Toyota Concepts at the Tokyo Motor Show (Update)
The future is always very close to us here at Toyota of N Charlotte when it comes down to new Toyotas. There's nothing more exhilarating than being one of the first to take a glimpse at the new vehicle concepts, production models, and new tech that'll be making its way into the Toyota world. It's like how we always say, the automotive industry doesn't take breaks for anyone and the future is always around the corner. Trade shows and conventions are where all the new Toyotas and technology are all showcased for the first time. And for this year at the Tokyo Motor Show, Toyota—like always—didn't disappoint auto connoisseurs with its great variety of advanced tech, models, and concept vehicles.
Here at Toyota of N Charlotte, we take a lot of pride in what our company as a whole brings out to the public. A lot of new and exciting things have been revealed at the Tokyo Motor so far, and we have the latest updates on the most interesting outtakes. Although some of these N Charlotte Toyota vehicles are only concepts and we may never see them at OUR dealership, you have to admit it's pretty awesome. Take a look inside the world of the 2019 Tokyo Motor Show!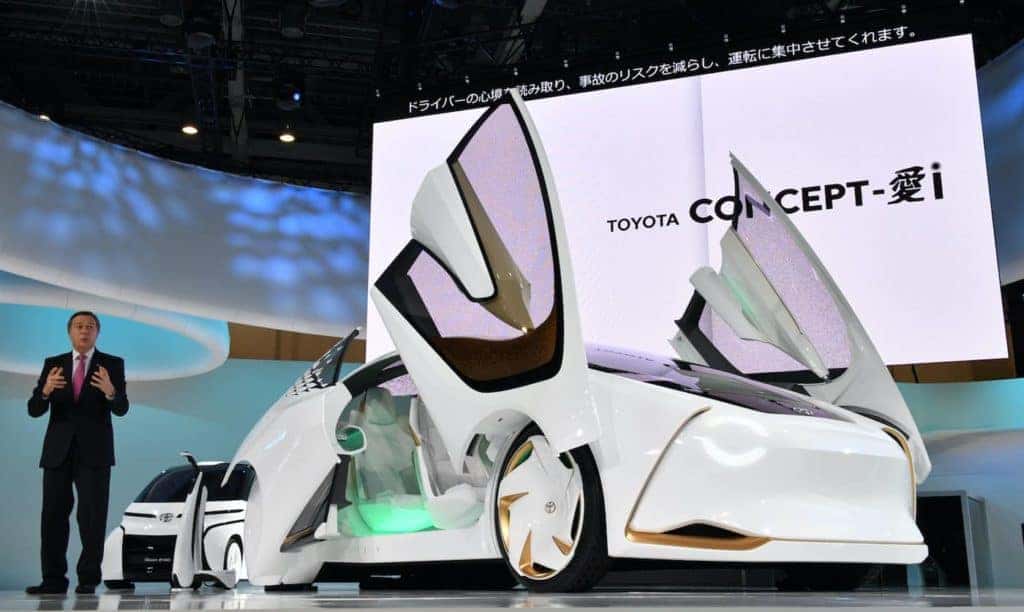 New Toyota Concepts from the Tokyo Motor Show
Toyota Robots
Evidently this N Charlotte new Toyota is not a car, in fact it's an awesome demonstration of Toyota's advancing AI system. It's known as the Toyota T-R3, the Micro Palette, and the e-Palette, all being examples of Toyota's effort to introduce AI based devices. Tools like robots, small delivery vehicles and movers will be able to enhance human mobility. Many of these devices will be displayed during the 2020 Tokyo Summer Olympics to help people commute around the Olympic Village.
Electric Vehicles
The automotive industry has been moving toward alternative fuel sources "going green" to help the movement of fighting the climate crisis and still proving cost-effective options. Therefore, a new Toyota has been introduced. A second generation Toyota Mirai will be using hydrogen as its main fuel source.  In The Tokyo Motor Show, Toyota has displayed many concepts including the N Charlotte Toyota e-Trans and the e-Racer. The e-Trans is a multi-multi-passenger concept based on electrified engineering. As for the e-Racer, it uses a similar concept with batteries being the primary fuel source.
New Toyota Yui
So after the alternative fuel and vehicle autonomy, here comes an AI based tool that makes your vehicle more aware of you. Here comes the N Charlotte new Toyota LQ along with the AI program "Yui". It's a futuristic ride that uses the AI program that learns about the driver to assist with driving, as well as makes every commute a different experience every time you ride. It learns your ideal temperature, music volume, how alert you are, and more!
It'll be a while before you see any of these new Toyota concepts at our dealership. However, while you wait you can browse our lot and find the perfect present vehicle for you. Stop by Toyota of N Charlotte today, we're located at 13429 Statesville Rd just off I-77 at exit 23 in Huntersville.