New Toyota Technology Coming Soon
Toyota has proven itself to be a trustworthy and innovative company that has always made strides within the auto industry. The most recent investments have been in ventures like electronic drivetrains, driver-less cars, and renewable fuel resources. There's no doubt that here at Toyota of N Charlotte, we're proud to say that we're part of a company that always steps ahead into the future. Nevertheless, it can get a little difficult to keep track of new Toyota Technology. Thankfully, Toyota of N Charlotte has the abridged version of the latest news on Toyota technology, now you can stay up to date. Check it out!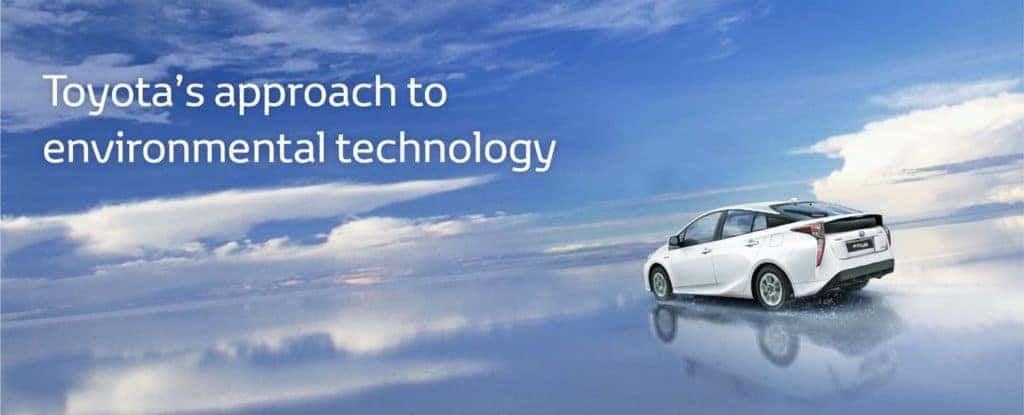 What's New With N Charlotte Toyota Technology
Solar Powered Prius
The N Charlotte Toyota Prius is a pioneer of its kind in being the first hybrid vehicle out on the streets. After its release it has only evolved throughout the years. The latest edition of this N Charlotte Toyota is all new solar powered technology. Toyota collaborated with Sharp to update  it. They will include 0.03mm thick solar panels that have been affixed to surfaces like the hood, roof, rear windshield, and trunk lid. These solar cells can charge the vehicle as you drive. It was actually used back in 2016—but only in Japan.
Toyota MR2 EV
With the N Charlotte Toyota Supra making a comeback, there are speculations of the MR2 making a comeback as well and will be released with EV Toyota technology. Unfortunately we don't have enough details backing up this rumor—it is just a speculation for now. However, we are confident this prediction will come true within the next couple of years, especially when EV Toyota technology will have evolved enough to make an EV version of the Toyota MR2. It's expected to come out in 2024 with about the same price point as the Toyota Supra.
Toyota Tundra
Recently photographers have spotted a camouflaged Toyota Tundra. Although it's too early to share the details of this N Charlotte truck, we can tell that there will be a new bumper design. Rumor has it that there will be that in reference to new Toyota technology on this vehicle, it will feature a new hybrid electric drivetrain, achieve 450 horsepower along with a twin turbo 3.5 liter V6 engine. You won't have to wait too long, this new Tundra will most likely be released for the 2020 or 2021 model year.
Hot Hatch Toyota Yaris
The Corolla Hatchback has been a hit ever since its release, and we may be expecting a different version of the Toyota Yaris very soon. The Toyota Yaris Hot-Hatch could make its way within the next model year or so. This new model is based on the Yaris GRMN. It will feature both a performance and hybrid option. This new Toyota technology will most likely be available overseas and possibly in the U.S.-depending on the demand for it.
We are excited for all of this new Toyota technology to make its way to our store. For more updates on the arrivals, call Toyota of N Charlotte today at (704)875-9199.