News About the Upcoming Toyota Land Cruiser
Arguably, one of the most original and iconic Toyota vehicles, the Toyota Land Cruiser, is soon to get a new model year! Throughout its lengthy history, this N Charlotte Toyota has seen new exterior looks, engineering options, drivetrains, and more. This versatile SUV began as a Jeep clone during the Korean war and is now the most luxurious Toyota one can buy (unless you get into Lexus territory). Since 2007, the J200 Series has been the mainstay Toyota Land Cruiser, but after 13 years its time for a glow up!
At Toyota of N Charlotte, we're big fans of the Toyota Land Cruiser and we're excited to say that a new model year is on the way! While Toyota hasn't confirmed too many internet rumors and finer details, we're still excited at some of the new information emerging. Follow along with us as we show you the latest rumors and info surrounding the 300 Series Land Cruiser.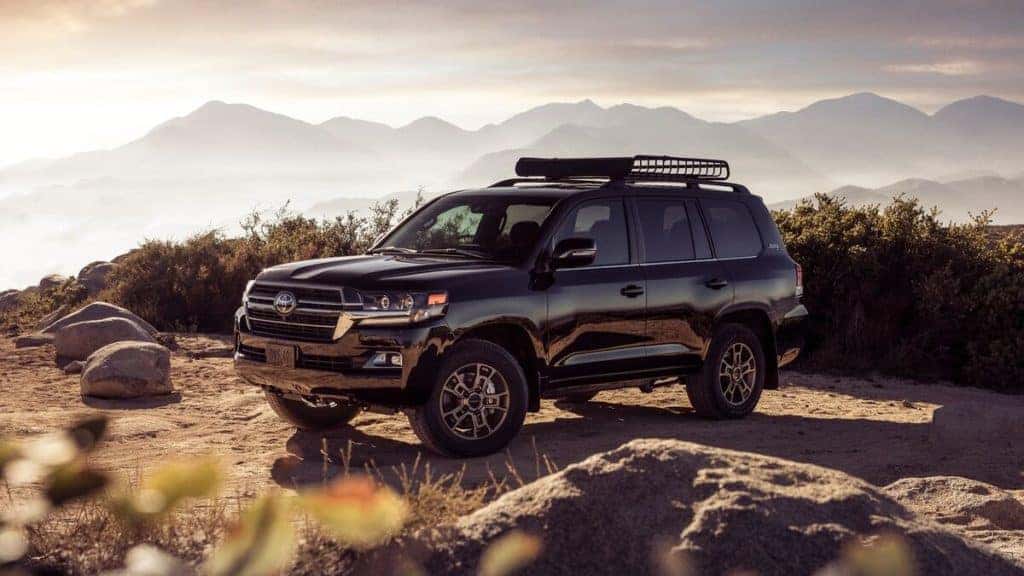 What We Know So Far About the New Toyota Land Cruiser
Unfortunately, official news for the N Charlotte Toyota Land Cruiser has been minimal after the reveal of the new Heritage Edition. But Toyota has seemingly confirmed the arrival of a new series of Cruiser set for 2020 or 2021. While most of what we've found has been speculation and rumor, we believe there may be some truth to our findings. Here's what we know so far about the upcoming Land Cruiser:
One of main components of the modern Toyota Land Cruiser that is likely to change is the price tag. We at Toyota of North Charlotte are aware of how high it is and how that has prevented many would-be Cruiser drivers from getting behind the wheel. It's rumored that Toyota's remedy for this is to make the 300 series available with several different options under the hood and on the interior. This should lessen the overall buying price.
There will likely be new engineering options for the new Toyota Land Cruiser. With Toyota's announcement of offering electrified options for all vehicles on its lineup, it's safe to assume that the Land Cruiser could be offered with a hybrid drivetrain for this upcoming model generation. The hybrid system would likely come attached to a 3.6-liter V6 (similar to the one available in the Lexus LS500). If drivers are looking for strictly petrol power, the a 4.8-liter V8 engine will likely be available.
Each engine option is likely to be matched with an 8-speed automatic transmission. There's an additional rumor that the hybrid option could be paired with a Constant Variable Transmission (CVT), but this is unlikely due to Toyota retaining the Land Cruiser's off-roading capabilities.
Being consistent with the J200 series Toyota Land Cruiser, the new 300 Series will likely be equipped with 4WD. This is to better tackle rough terrain from behind the wheel.
Unfortunately, recent news has also revealed that the new North Charlotte Toyota Land Cruiser may not be introduced until 2021 due to the COVID-19 pandemic. However, we still have the current model year Land Cruiser on our lot now if you're anxious to get in the driver's seat. Check it out today online or in store at 13429 Statesville Road.