Officially Retiring…The Toyota Land Cruiser
The Toyota Land Cruiser has had its run for a while now, but it's now official that it will be retiring. Word about it has been going around any many hoped that they were rumors, but unfortunately it's true. Toyota has confirmed that the off-roader's dream vehicle will retire after the 2021 model year. Stay put and check our the details we've gathered at Toyota of N Charlotte.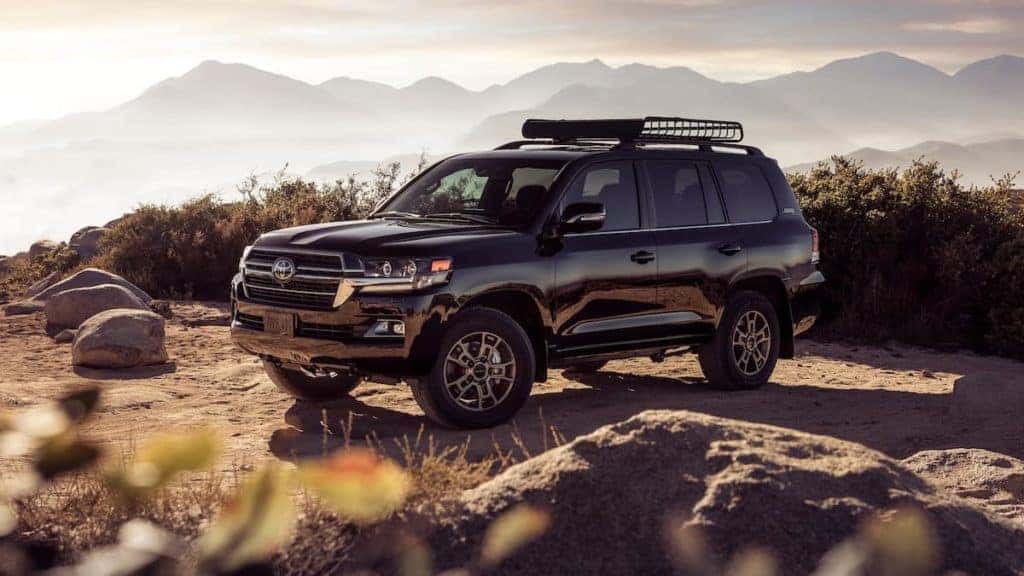 Farewell Toyota Land Cruiser
The 200 series (current model) of the N Charlotte Toyota Land Cruiser has been on the market since 2008 and has been known as one of the most popular vehicles to use for off-roading. However, with the Toyota Land Cruiser still being a luxury vehicle, it wasn't as "sellable" as Toyota's other models. With this in mind, Toyota made the decision to retire the 200 series in the states after 2021. There's still a bright side if you live overseas… The 300 series will be available for the 2021 model year! Even though you won't be able to take it home to the states, Toyota says that they're still going to stay committed to the large SUV segment of the market. If we're being honest, we don't know if this means there's going to be a new N Charlotte Toyota replacing it, but hey, here's to hoping!
Furthermore, in 2021, the new Toyota Land Cruiser will offer 3 rows of seating (for the first time ever) and have their V8 engine replaced with a turbocharged V6. If you're looking into a similar product, you can take a look at the Lexus LX since it won't be retiring anytime soon. Just like the 2021 N Charlotte Toyota Land Cruiser, it will also have the turbocharged V6 engine under the hood.
It's unfortunate that we'll be saying goodbye to this Toyota SUV but when one door closes, another one opens right? At Toyota of N Charlotte, we're excited to see what will replace it along the road. Anyhow, if you're looking to take things off the pavement now, then consider these N Charlotte Toyota options:
Toyota Tacoma: This Toyota truck is perfect for your off-roading adventures. It features four-wheel drive, CRAWL Control, and TRD sport-tuned suspension
Toyota 4Runner: It is smaller than the Land Cruiser but that doesn't take away from its awesome off-roading features like limited slip differential and active traction control.
The current Toyota Land Cruiser: Renowned for its off-road capabilities and luxurious interior, you can never go wrong with this vehicle. Not to mention it has recline in leather seats, access to the latest technology, and can handle any terrain thanks to CRAWL control and Multi-terrain Select.
Shop Our Vehicles Today!
Come check out our inventory for any of the above mentioned off-roading vehicles. And if you have your heart set on the Land Cruiser, snag it before it's too late! Schedule a test drive with us online or by calling (704)875-9199. If you're feeling adventurous then just walk in! We're located at 13429 Statesville Rd just off I-77 at exit 23 in Huntersville.