Preventing Car Theft: Tips from Toyota of N Charlotte
The most wonderful time of year is here and with all the shopping, eating, and joyous activities all happening at once, sometimes as a N Charlotte Toyota driver we forget that we also have to be careful. This is the time of year where the most shopping is being done—which means you'll  make multiple trips to your N Charlotte Toyota in the Mall parking lot to put away your shopping. However, having all of your items in the car may not be the ideal way to store it. We don't want to defer you from having a wonderful holiday season, but we do suggest that it's important to keep your belongings safe from car theft. Take a look at these tips from Toyota of N Charlotte on ways you could prevent car theft this holiday season!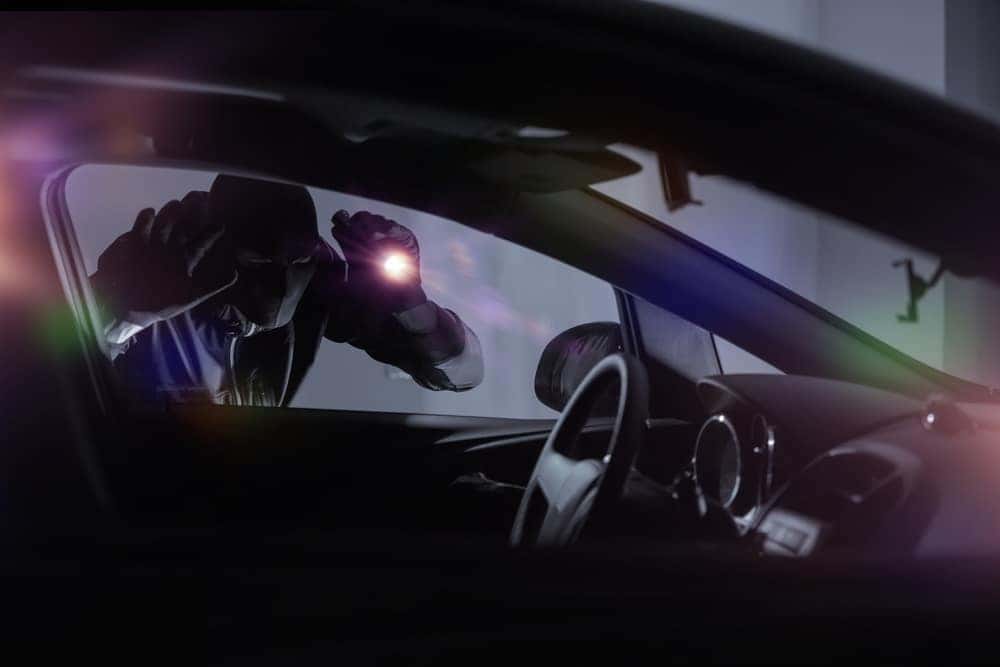 How to Prevent Car Theft
When you take time to think about it, car theft is common AND easy around the holidays. Everyone is distracted by all the surrounding activities, and the sales going on. The parking lots are constantly packed with customers, so anyone wandering around doesn't wave any red flags. Before you know it, when you come back to your vehicle, it has suffered from car theft right under your nose. This is why we suggest to do the following:
Always lock your N Charlotte Toyota
Always make sure to lock your vehicle before going into a store. When it comes to car theft, anything is fair game. You may have left your phone, portable speakers, or anything else inside your vehicle. The first way to protect it—especially if visible is by having your car locked. We know this doesn't stop all thieves but hey, it's a start!
Install anti-theft devices
This is one of the bets ways to prevent car theft. Besides your vehicle's included locks, you can install steering wheel locks, locks for your N Charlotte Toyota's wheels, GPS tracking, and more. They all vary in price and function, but the good thing is that you can customize the security system of your vehicle.
Hide your belongings
This may be the most obvious of all tips. If you have any valuables… hide them! We understand that there will be times you will shop at different places all day without going home in between stores. But if you know you won't be going home for a while, hide your items. Consider even covering your windows with sunshades all around, if they happen to be on the seats. If not, just pack them all up in your trunk—this will give the illusion that the car is empty.
Consider the vehicle you drive
Did you know that car thieves like targeting older vehicles? This is because older N Charlotte Toyotas are usually engineered with less security than its successors. Thus, it's easier to steal. If you do drive a vehicle that is from the year 2000 or older, consider adding security measures to prevent car theft.
For any more questions on how you can prevent car theft, or want to shop for security devices? Visit Toyota of N Charlotte online or in store at 13429 State Rd 50 just off I-77 at exit 23 in Huntersville.