Safe Driving in Construction Zones
No matter where you live, you're bound to run into a construction zone when you're on your daily commute. What many fail to realize is that driving in a construction zone is very different from your usual drive time. This is why it's important to adapt when you do encounter a construction zone while behind the wheel of your N Charlotte Toyota. It's more hazardous when driving on these zones, but you can also be penalized for bad driving habits. With this in mind, you should check out our top 8 tips for safe driving in construction zones.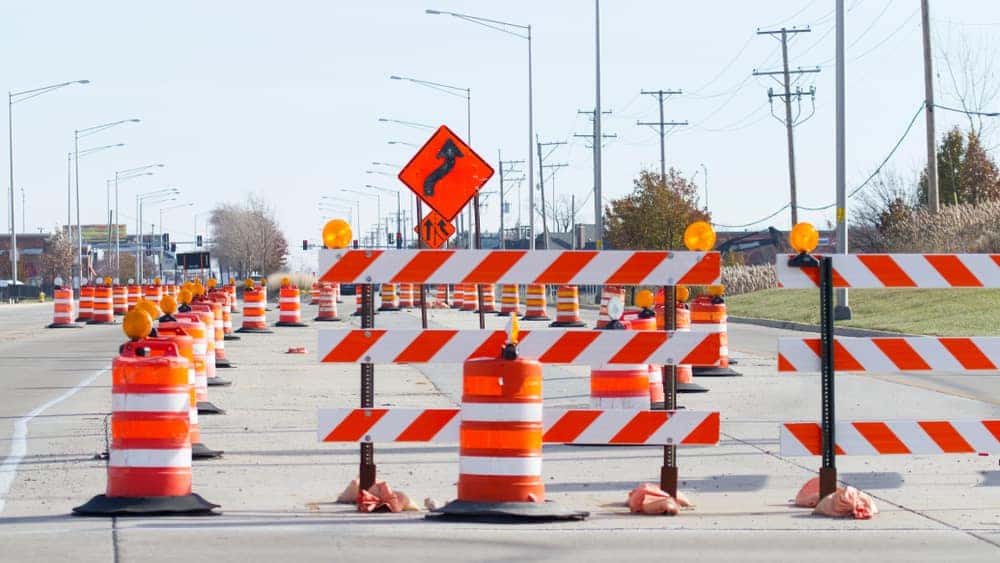 Toyota of N Charlotte's Safe Driving Practices in Construction Zones
Tip #1: Slow down
Posted speed limits will always be lower in a construction zone and you should make sure you follow this rule. It gives you more reaction time if you need to come to a sudden stop or if you need to get out of the way of something. Keep in mind speeding fines are doubled in construction zones.
Tip #2: Pay attention to signs
Be on the lookout for speed limit signs, merge signs, new stop signs, etc., so that you can adjust your drive accordingly.
Tip #3: Use defensive driving skills
Defensive driving is an extension of safe driving practices, so it's best to put it to use as soon as you see a work zone. Leave enough distance between your N Charlotte Toyota and the car in front of you. Don't forget to be on the lookout for road hazards you can avoid it, in lieu of reacting as you go.
Tip #4: Use the "take 10" method when you change lanes.
When you're switching lanes, allow at least 10 seconds to do this process. Don't forget to use your signal (use it for 3 seconds before you start merging over). After that, take 7 seconds to shift slowly to the next lane.
Tip #5: Obey the flaggers
Flaggers aren't just there for decoration. They play a major role in the construction zones. They're there to direct traffic, keeping you and everyone else safe. Therefore, make sure you pay close attention to them. If you speed right by them you can risk getting into a collision in your N Charlotte Toyota.
Tip #6: Obey the rules until you're out of the construction zone
If the signs aren't visible to you, this doesn't give you the excuse to forget about your N Charlotte Toyota safe driving practices. The follow the speed limit and other rules until you're cleared from the zone.
Tip #7: Be patient and expect delays
These work zones slow things down and can cause delays. If you know ahead of time that there's a construction zone in your commute, leave a couple of minutes earlier. If it catches you be surprise, just be patient and relax.
Contact Toyota of N Charlotte Today!
For more tips and tricks check out our blog, or call Toyota of N Charlotte directly at (704)875-9199. You can also stop by in person at 13429 Statesville Rd, just off I-77 at exit 23 in Huntersville.