Second-generation Toyota Mirai in the Works
Everyone knows that as an auto manufacturer, Toyota has never been known to be traditional with its releases. They've always made grand impressions in the world of cars, especially when considering the fuel-efficient technology they made. The new Toyota Prius and the new Toyota Mirai began the trend of an all-new vehicle fuel source. Being the pioneers of this innovative technology and cleaner fueling are features we take pride in here at Toyota of N Charlotte. It's Toyota's current reign in having these features and we don't plan on giving up the crown anytime soon. We're only getting better and returning fort the 2021 model year, we believe that you'll fall in love with this new Toyota model. The Toyota Mirai will be back and Toyota of N Charlotte has the inside scoop on what you can expect from it. Take a look!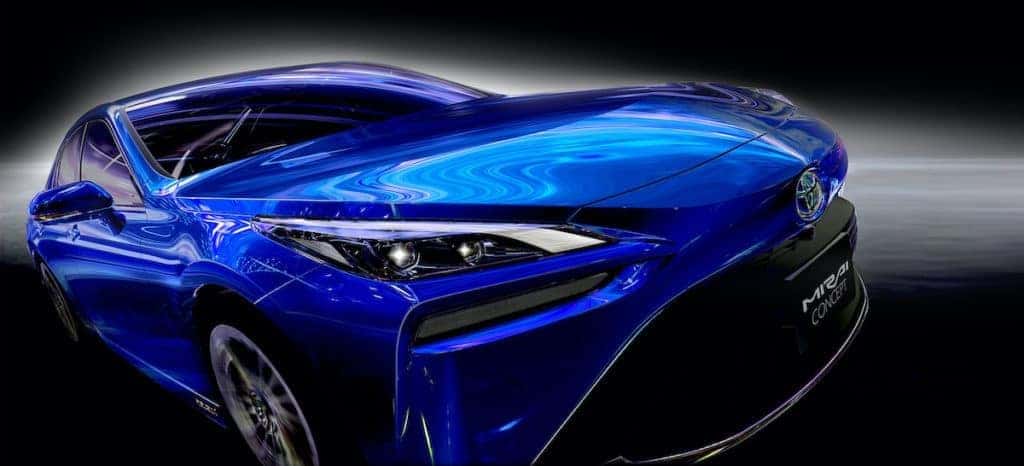 What Will You See in the New Toyota Mirai?
The Toyota Mirai has always been scarce to those living in the N Charlotte area. The reason behind that is that hydrogen stations are limited to metropolitan California and Hawaii. Although we don't sell the Mirai at our N Charlotte Toyota dealership—it doesn't hurt to learn more information about it right? Who knows, maybe in the future there'll be more hydrogen station available on our side of the country. But for now, we can just dream about it! SO here is what you should expect from the
First things first, this is the second generation of the new Toyota Mirai and it has been redesigned for the 2021 model year. It's look is inspired by sporty coupes and streamlined vehicles; not only is the new look aesthetically pleasing, but it's also going to be a comfortable car, sporting more room than the first generation because of its wider sedan design.

The N Charlotte new Toyota Mirai is also changing its drivetrain from front to rear wheel. It'll give drivers a more sporty feel with power coming from behind the driver.

This model of the new Toyota Mirai will continue having the convenient hydrogen fueling.

It will have 20 inch alloy wheels as a style option. As of right now, there are hasn't been a reveal in other style options available.

The interior has been redesigned to match the exterior drivetrain. The cabin will feature better exterior noise cancellation along with awesome technology upgrades that include an 8-inch touchscreen combination meter, an optional digital rearview mirror, a 12.3 inch infotainment touchscreen, and a 14 speaker JBL sound system.
The 2021 N Charlotte new Toyota Mirai is estimated to go on sale late next year and we cannot wait to se the final product of this legendary vehicle. Even though N Charlotte may not be ready for a hydrogen fueled vehicle, we may see this type of technology before we know it. If you're seeking a fuel-efficient ride for now you can stop by our dealership today and test drive our hybrid vehicles. Check out our inventory at Toyota of N Charlotte, we're located at 13429 Statesville Rd just off I-77 at exit 23 in Huntersville.