Take a look at the Toyota Century
A hint of luxury in anything is never a bad idea. When it comes to vehicles, you'll see it in its technology, upholstery, sleek exterior style and convenience features. While purchasing a luxury vehicle may burn holes in your pockets, we have many affordable Toyota models with similar features as any other luxury vehicles. We have advanced safety technology that comes standard on a lot of new N Charlotte Toyota models no matter which trim. The Toyota Land Cruiser is a vehicle equipped with many features like other luxury vehicles. It has a center console and a cooler box. Another model you could go for is the N Charlotte Toyota Avalon.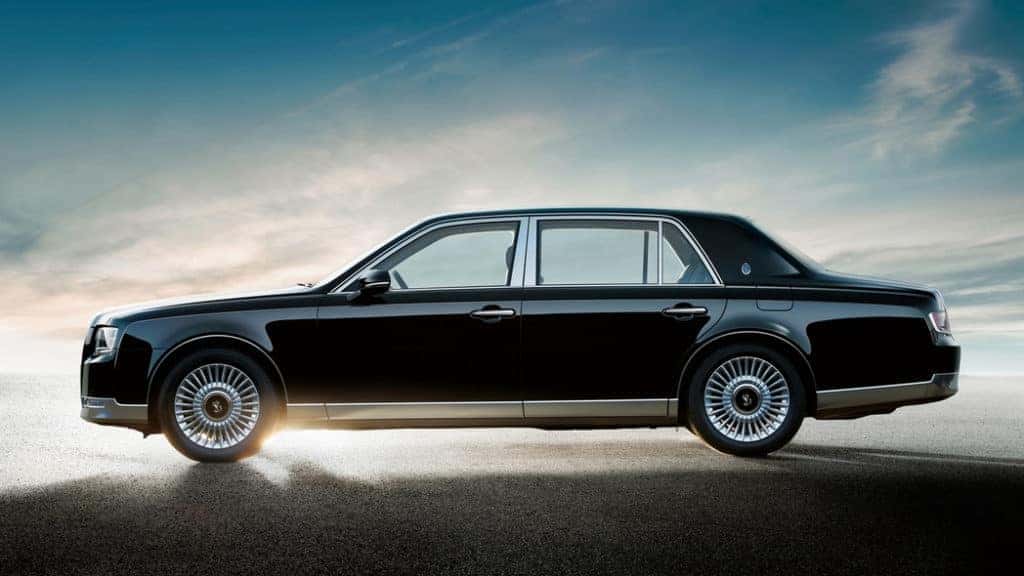 Even though Toyota has those luxury vehicles in its lineup and has Lexus as its luxury brand, no vehicle comes close to the one and only N Charlotte Toyota Century. This vehicle represents class and has comfort and craftsmanship. You don't have to feel out of the loop if you don't know too much about this luxury vehicle. Toyota of N Charlotte has your back will all the details you seek. Check it out!
First things first, if you don't recall having knowledge on the N Charlotte Toyota Century, don't worry. This luxury vehicle happens to be exclusive being only available in Japan. Also, only about 50 are produced each month for the upper class Japanese market. It was first introduced in 1967 and has only had a total of three generations throughout its lifespan. The exterior has a boxy resemblance to that of a Rolls Royce. The paint is so shiny that it could pass as a mirror (it takes 6 weeks to paint and only 4 workers in the world are qualified to properly paint this vehicle).
So what is it that makes the Toyota Century a luxury vehicle? It's the features it has that sets it apart from any other average vehicle.
It's available with a variety of V8 engines, including one with a hybrid drivetrain from the current generation, AND a unique V12 from the second generation

It has a one of a kind phoenix themed badge modeled after the golden phoenix of the Japanese royal families that once ruled from the Kinkaku-ji temples in Kyoto

Each N Charlotte Toyota Century luxury vehicle is thoroughly inspected for paint defects or body deformations before it gets priced

They're usually sold to the upper class in Japan; so government officials, royal family members, and business executives can get their hands on them

It was designed with the idea that the owner will most likely never sit in the driver's seat

It's designed with a noise cancelling technology called the "active noise control", it analyzes the sound frequency from the noises outside the vehicle and broadcasts the opposing frequency to counteract the incoming noise

There's a 20 speaker sound system inside along with several comfort features like a foldable ottoman in the passenger seat, wool trimmed upholstery, highly contoured power seating, AND massage equipped back seats.
All in all this N Charlotte luxury vehicle has proven itself to be as unique as can be. Unfortunately it's not available on our lot but we do have other luxury models! Stop by Toyota of N Charlotte today. We're located at 13429 Statesville Rd just off I-77 at exit 23 in Huntersville.