Toyota of North Charlotte's Picks for Coolest Car Accessories
As many of you know, Toyota cars come equipped with some pretty impressive car accessories and a variety of them are available in packages or at our parts store at Toyota of N Charlotte. There are countless parts you can accessorize your vehicle with, but some accessories are definitely more extreme, noticeable, or very useful. If you're someone who's looking to deck out your ride with the coolest and out-there tech, you have to check out this list of car accessories from Toyota of N Charlotte.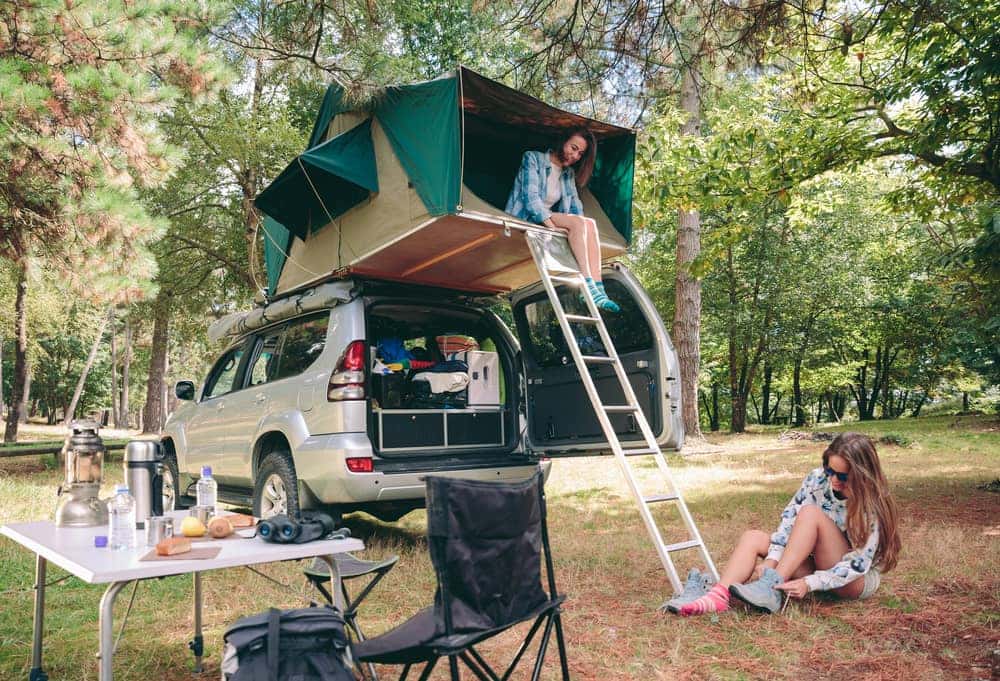 Camping is a great pastime! You get closer to nature, you can smell the fresh air, and get away from the noisiness of N Charlotte. However, getting down in the dirt with the bugs is unsettling to even the best campers out there. If you're planning on going off-roading and bringing your car with you, we have a car accessory that's right up your alley to ensure comfort throughout your camping trip. Rooftop tents attach to the existing roof racks on your car or even on the top of the bed of your truck. They can keep you off the ground and even come with additional spaces for hanging out, cooking, and sleeping.
Have you ever been running late for work or an event and forgot to grab your cup of coffee? We've all been there. For all the forgetful caffeine addicts out there, there are several different types of on the go coffee makers that fit in a cup holder. There are also electric kettles that plug into the lighter outlet in your center console. Pro tip, you can also use the electric kettle to make a cup of soup on the go.
Inflatable back seat car bed
This car accessory can come in handy on road trips or when you're at work and want to have sleep for your lunch break. This bed can be used in sedans and SUVs alike and comes with pillows and a car compatible air pump.
Why go sit at a table when you can go through the drive thru and enjoy your meal from the comfort of the driver's seat? If this is you, then you need to get yourself a cup holder swivel tray or a steering wheel desk so you can stop eating out of your lap and risk staining your pants. There are several available desk mounts and swivel tools that fit in your cup holder or hook onto your steering wheel.
For avid campers who are big into roughing it, this one's for you! Oftentimes, campsites come equipped with a public shower. But, if you're wanting to really get out there in the country, a rooftop rack mounted shower is what you'll need. This small car accessory fits right onto your existing rack rails, comes with a water reservoir, and a handheld shower head so you can stay clean.
These accessories are pretty cool, right? Make sure to swing by the auto parts store at Toyota of N Charlotte to shop for impressive car accessories that are sure to enhance your ride. We're open seven days a week and can be found at 13429 Statesville Road.