The Speculation of the Toyota MR2
N Charlotte Toyota's electric cars have been a huge phenomena since its pioneer debuted in 1997, the Toyota Prius. This has become an ongoing trend in the the automotive industry but more recently there has been an accumulation of steam with this type of vehicle. The Toyota world always makes it its mission to expand its horizons on all things having to do with tech, safety, and engineering. So what's the next step you ask? Enter the Toyota MR2!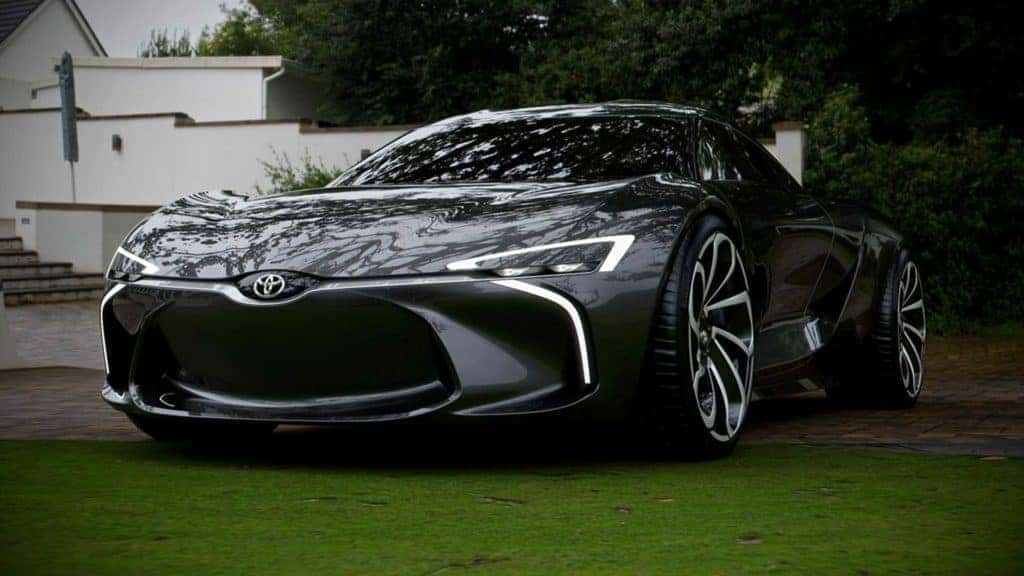 We all know that nostalgia is the trend that has taken over for the past couple of decades. This is the main reason the N Charlotte Toyota Supra's revival and reintroduction of the Toyota Venza were ever so popular. To quote the Terminator, "I'll be back", it's safe to say everyone loves a return. Mix that with Toyota's promise to electrify all its vehicles in its lineup by 2025, and you get a couple of theories that fans are dying to confirm. A popular theory is that the MR2 will be returning. This model was an 80s classic with a mid-engine that drivers were fond of.
What will the Toyota MR2 Bring?
Guessing what the MR2 will bring is getting N Charlotte Toyota fans anxious. How will it be redesigned? Will it be an electric car? Theres are the questions that are running through our minds. Thankfully Toyota of N Charlotte is here with some speculations on what to expect.
If revived, the Toyota MR2 will most likely return as a light and agile sports car. Unfortunately, we still don't know if it'll be designed with a mid placed engine or if it'll be entirely redesigned.

There's a high chance that this will be an electric car—because of Toyota's goal to electrify its whole lineup by 2025. This doesn't mean that it'll be fully electric, there's a possibility that it could also return as a hybrid.

Akio Toyoda has shared his desires of sport cars being on the lineup. We already have the Supra and the 86 on the line; the best things come in threes so naturally the next one would be the MR2.

Similar to the N Charlotte Toyota Supra and Toyota 86, it's likely that the MR2 will be co-developed with another auto make. As to who it will be, we still don't have set details yet.

The starting MSRP of this alleged electric car is $40,000-$45,000 and will be released within the next fours years. This could change depending on the options and drivetrain that Toyota chooses.
It'll be a couple of years toll we see the Toyota MR2 on our N Charlotte Toyota lot. That doesn't mean we don't have other electric cars to offer! Stop by and check out our available hybrid models. The RAV4, Prius Prime, and Corolla and all available selection we currently have. Call us to schedule at test drive at (704)875-9199 or stop by at 13429 Statesville Rd just off I-77 at exit 23 in Huntersville.