Tips on Shopping for a Car… What to consider?
Shopping for a car may seem like a simple task to do but when you look into it with more depth, it's actually has more to it than just picking out your favorite N Charlotte Toyota model. There are more things to consider like whether you want to purchase a new or used car, what's your budget, and more! As always, here at Toyota of N Charlotte, we've made a guide for you to make shopping for a car easier and less intimidating. Take a look!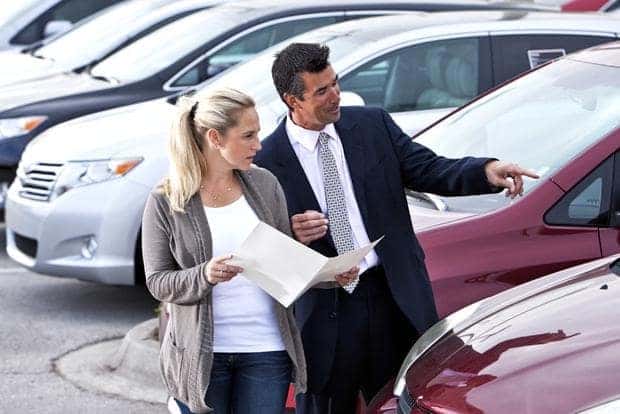 Think about model
Thinking about the model of the car doesn't just mean to choose the model you find the most aesthetically pleasing—of course looks aren't an issue with our N Charlotte Toyotas. But when it comes to vehicles it's important to think in terms of function over form—as opposed to it in reverse. What do you use your car for on a daily basis? Do you always have more than 1 passenger? Do you carry around a lot of cargo? Or do you just use it for short commutes? These are important details that can make a difference in the vehicle you should be driving. So someone that is always picking up kids from soccer practice shouldn't be driving a Toyota Corolla. And someone who just drives to class shouldn't be driving a Toyota Sienna—catch out drift?
Buy or lease?
Shopping for a car comes with many questions, and this is a common question that not many know how to answer. Let us here at Toyota of N Charlotte simplify the explanation for you. If you're the type of person that is always first in line to get the new iPhone, likes updated technology and convenience features, and overall just like fresh starts, we recommend leasing your vehicle. If you're the type of person that is indifferent about having the latest gadgets, like to invest their money into something long term, and basically run down their vehicle to the ground, then the best thing for you dot do is to buy.
New or used?
If you decide to invest your money into shopping for a car, the next thing you need to answer is whether you want a new or used car. The norm of what we see N Charlotte Toyota customers do is that they lease new cars, and buy used cars. Thing is the value of new cars significantly drop once it leaves the lot. So all the money you put in it is literally not what the vehicle is worth. However, don't let us stop you from shopping for a car that's new. If that's what you want and you know it's something you'll be using for a long time, then it's worth the investment.
Set a budget
What's the range of what you're willing to spend? It may not seem like it when you're shopping for a car, but the sales associate can help you find the vehicle with all your needs as well as your budget. That's what they're there for! Of course some budgets are more realistic than others, you can't expect to get a brand new SUV for 4 figures.
Once you've figured out all of the above, it's time for you to take your top chosen vehicles on a test drive. I've you already have some in mind, stop by Toyota of N Charlotte today! We're located at 13429 Statesville Rd just off I-77 at exit 23 in Huntersville.