Toyota super sports car in the works
After their successful run and victory at the 2018 24 Hours of Le Mans, Toyota has announced that they will soon make a limited run hypercar to be road-driven. A new sports car from Toyota? Sign us up! Although the design and exact specifications are being kept under wraps, Toyota of N Charlotte has some initial details on this new sports car and we hope you'll be as excited as we are!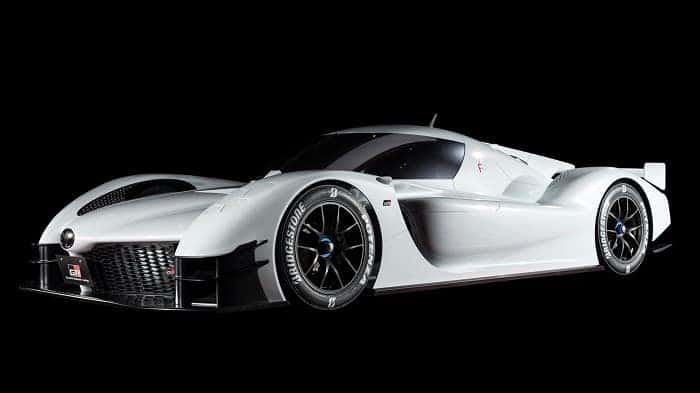 A potential hybrid model, a similar body style to the previously revealed GR Super Sport concept, and potentially 900+ horsepower are just a few of the rumors circulating around the nature of this new sports car. Here's what we know so far about this new N Charlotte Toyota:
This new sports car is meant to resemble a hypercar used in endurance racing.
It's rumored that the new Charlotte vehicle will use a lot of components from TS050 Hybrid race car just used in the Le Mans competition and will be based on the body style of the previously announced GR Super Sport vehicle.
Like the GR Super Sport concept, the engine for this new sports car will likely be a 2.4-liter V6 engine with some electric or hybrid technology integration and have 986 or more horsepower.
The new vehicle is rumored to have a limited production and could also have a racing production in addition to its road ready model.
While not much is known about this new sports car, we at Toyota of N Charlotte hope to get more details in the future and even maybe see this vehicle on our lot! But, in the meantime, our current Toyota models available at our Charlotte dealership sport some impressive tech and specs that are worth mentioning. Let's look and see some of the awesome features available in our vehicles!
Toyota Safety Sense P is available in many vehicles and includes features like active blind spot monitoring, a backup camera, lane departure assist, pedestrian detection, and collision prevention technology.
Entune 3.0 software integrated into the infotainment system that allows for app access and hands-free use while driving.
Sports car like exterior designs with attractive lines and new accent pieces like rear spoilers, upgraded head and tail lights, and all new paint options.
Excellent engineering to get the most power out of your Toyota's engine all while maximizing fuel efficiency.
Test drive a new vehicle at Toyota of N Charlotte
While this new car remains elusive, we'll keep our eyes open and publish any details as soon as we have them. For now, come visit us at Toyota of N Charlotte to check out the technology and features of our new vehicles! Our expert auto sales team will be happy to walk you through the features and specs and take you on a test drive. Give us a call at (704) 875 – 9199 or visit us at 13429 Statesville Road, exit 23 off I-77 in Huntersville!