Toyota Updates on Latest Vehicles
Since the beginning of the automotive industry, Toyota has not failed to make headlines with its new technology, new vehicles, AND new initiatives. Variety is something Toyota always delivers which is why it's such a renowned brand; it's even hard to keep up with all the news and details released about it on the daily. Thankfully, here at Toyota of N Charlotte we make sure to stay up to date with the latest and greatest news from Toyota. Take a look at the latest stories on these new Toyotas:
1. Spotted: a 2021 Toyota Sienna being tested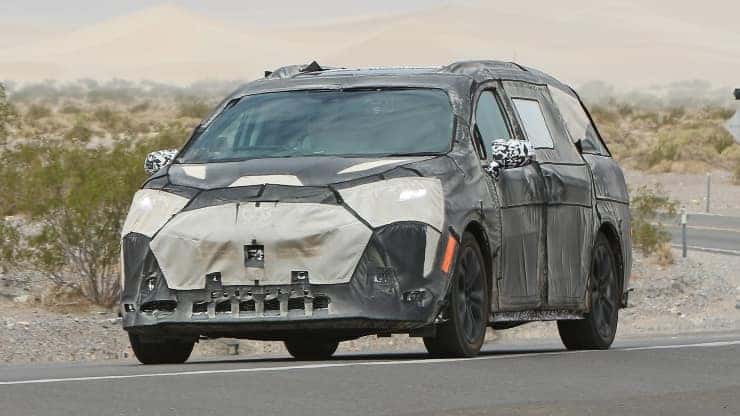 Rumors were spreading on how the Toyota Sienna was facing extinction—but we couldn't be any more wrong. A 2021 new Toyota Sienna was spotted being tested out in Death Valley, CA. We couldn't peek a look at any new features because it was camouflaged but we can assume the exterior will have a significant redesign and interior along with new features. What we do know about it here at Toyota of N Charlotte is that it will continue to have front wheel drive with the possibility of an all wheel drive option, and maybe even a hybrid option! We'll be able to officially meet this new Toyota at our N Charlotte Toyota dealership sometime next year.
2.   The 2020 Toyota Land Cruiser has a Price
Not too long ago, Toyota announced the release of the new Toyota Land Cruiser Heritage Edition. This N Charlotte Toyota will come with features like unique badging, bronze wheels, AND the removal of the third row seating. When news about this new Toyota was first released it didn't have a price, but we got a recent update now on the MSRP which will be $86,710.
3.   The Toyota Crosscamp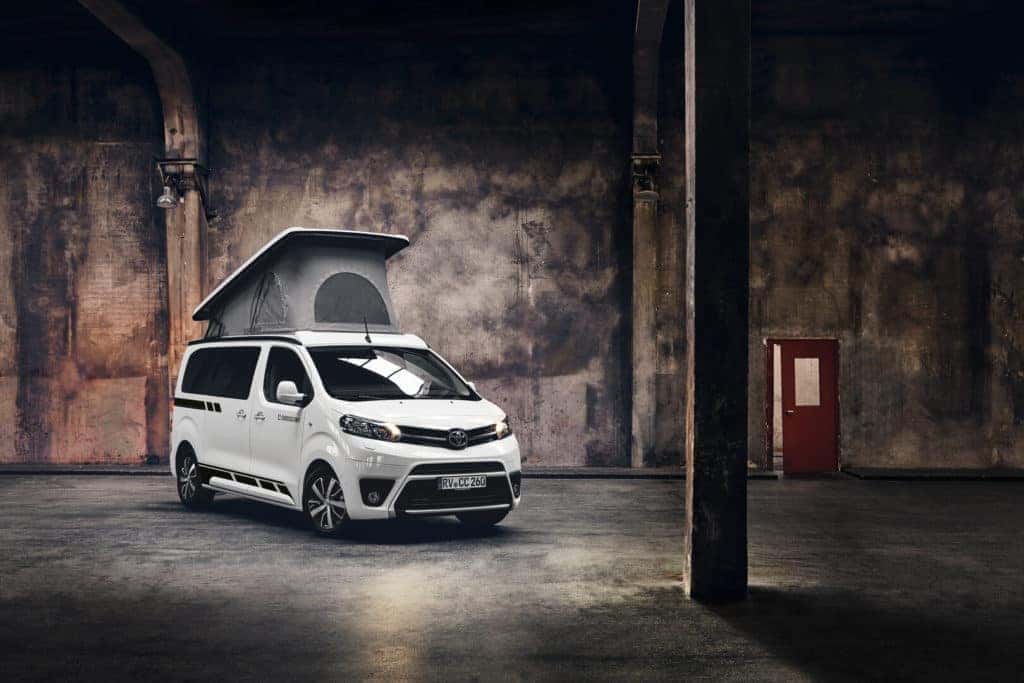 Toyota of Germany has introduced the new Crosscamp modular van. As a perfect Glamping vehicle, this new Toyota will feature a sizable living space along with a built-in kitchen and sleeping area. In addition, there's an extendable roof and retractable exterior awning. Unfortunately it won't be available in N Charlotte, but it's good to know in case you decide to take the trip to Germany for it.
4.    The 2020 Toyota Supra is Now Available
It's been making its way to dealerships for the past couple of weeks and boy has this car become the center of attention! While the N Charlotte Toyota Supra's engine has about 335 horsepower stock, a UK based tuner has taken the Supra up to 420 horsepower. There are only more modifications along the way.
5.    Updates on the 2020 Toyota 86 Hakone Edition
The N Charlotte new Toyota 86 is a cool sports car that'll make heads turn no matter what. But if you're into something with more aesthetic, the Hakone Edition will be available soon…but for a limited time only!
For more news and updates on new Toyotas, you can always check out our blog! And if you have any further questions or you're looking into a new ride, visit Toyota of N Charlotte at 13429 Statesville Rd in Huntersville.