Traveling with Pets
As the years go by, more pets are being rescued and adopted. In all fairness, who wouldn't want a cute fluffy puppy? It's hard to say no to getting a pet, because at the end of the day they're your best friend. They don't judge you, they keep you company, and cheer you up when you're sad. Because they're so loyal to you, as their human you repay them by taking them everywhere with you. Whether it's to the park to exercise or to run errands around North Charlotte, they're your partner in crime which is why you should take precautions when traveling with pets in your car. Toyota of North Charlotte has tips for you to make sure that your pet is in safe hands when traveling with you.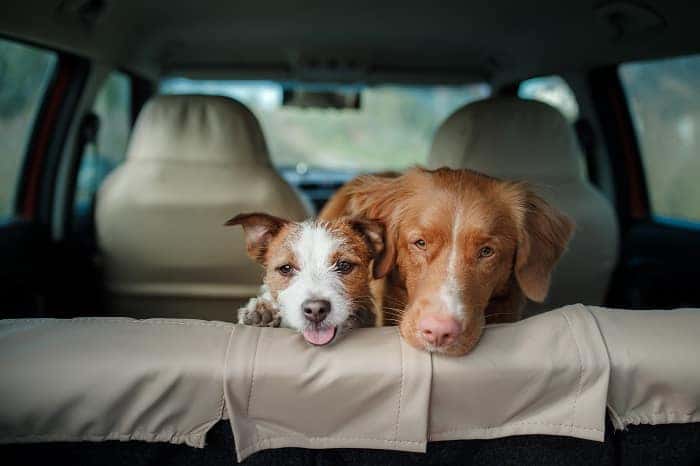 Toyota of N. Charlotte's advice on traveling with pets:
Pack necessary items to make the ride easier: As a pet owner in N. Charlotte, you know that when traveling with pets, they can be unpredictable. Sometimes as humans we forget that our pets can't verbalize exactly what they want or need. So you can't necessarily distinguish each bark or hiss because they sound the same. This is why packing treats, poop bags, water, and paper towels will make it easier for you. You'll be extra prepared for any arbitrary behaviors.
Purchase a pet seat belt: We know your precious pet may enjoy sticking their head out the window and meeting other humans from N. Charlotte, but the reality is that it's dangerous. If it's risky for a human to ride around without a seatbelt, then it's definitely unsafe to be traveling with pets with no seat belts. Go to a N. Charlotte pet store and purchase a pet seat belt. There's availability in different shapes and sizes, so all you'd have to do is find which best suits your pet.
Get an ID tag and microchip: This should be one of the first things you do as a new N. Charlotte pet owner. It's a tragedy having to put up lost pet posters around the neighborhood. So in the event your pet runs out of your car because he or she is chasing something that caught their attention, the microchip will make it easier to find them. As for the ID tag, this lets others know that your furry buddy already has a home and could either take them directly to your house or call to say they're safe—depending on what information the ID tag has.
Once you have these three tips locked in, traveling with pets becomes easy. Toyota of N. Charlotte has a selection of vehicles that will make traveling with pets much easier! If your furry buddy is on the larger side, you could have them ride along in a RAV4, Sequoia, Sienna, or a 4Runner! If your pet is on the smaller side, the C-HR, Camry, Corolla, or any other compact car is suitable. No matter how small the car is, N. Charlotte Toyotas still manage to be spacious and comfortable vehicles for both you and your fury buddy. Take a look at our inventory today to see which car best suits you. We're open seven days a week at 13429 Statesville Road.