What is vehicle leasing and how does it work?
Trying to get a new ride seems a bit daunting at first, especially when considering the price tag and everything else that goes with it. But, today you have many options that make getting behind the wheel easier than ever. Paying cash or financing a vehicle is always a viable option if you're looking to hold on to your vehicle for a while and own it. However, there's also the option of vehicle leasing. Many N Charlotte Toyota drivers have heard of leasing, but you may not know exactly what it is. If you're considering this beneficial option for your next vehicle purchase but don't know what it exactly entails, you're in luck! At Toyota of North Charlotte we've compiled a guide straight from our auto sales experts to help you better understand how vehicle leasing works and why it's a great option for your next vehicle buy!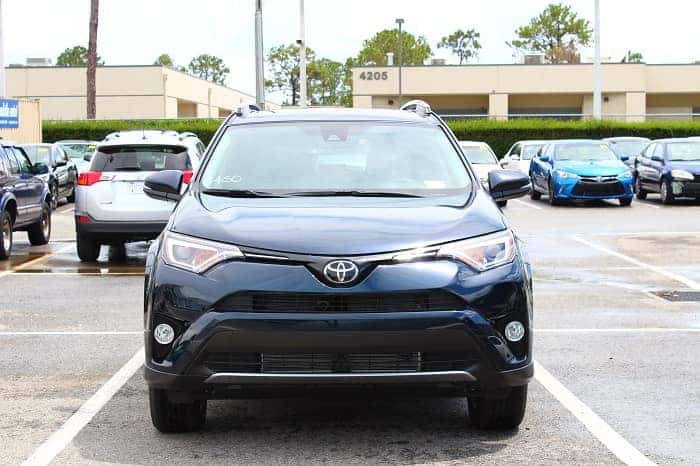 Vehicle leasing explained
Where financing or buying a vehicle in cash entails you paying for the entire value of a vehicle as it is, vehicle leasing instead has drivers pay for their use of their N Charlotte Toyota vehicle. Essentially, your monthly payments and down payment in a lease compensate for gradual wear and tear and depreciation on a vehicle as it's driven. N Charlotte Toyota drivers that opt for a leasing option enter into a contract with the dealership that determines mileage limits, ownership length, and monthly payment amounts. At the end of your vehicle leasing contract, drivers are given the option to either resign on a new lease with an all new vehicle, decline a new lease and pursue other purchase options, or purchase the vehicle they had been driving under the previous lease.
While vehicle leasing a N Charlotte Toyota vehicle may seem a bit intimidating and more like "borrowing a car," the truth is that it comes with a lot of benefits over true vehicle ownership.
When entering a vehicle lease, dealerships, like Toyota of North Charlotte, offer additional incentives and offers that could lower your monthly payments and down payment.
At the end of a lease, drivers have many options regarding their next vehicle purchase.
When returning a vehicle at the end of a lease agreement, there's no personal depreciation on the vehicle, meaning that because you don't own it you don't take a loss when reselling.
Things to consider when leasing a vehicle from Toyota of North Charlotte
Vehicle leasing is very different from financing or paying for a vehicle in cash, but the process leading up to it is almost identical. Here are a few things you'll want to consider before entering into a lease agreement:
Think about what you need from your N Charlotte Toyota vehicle. Do you need to drive family or several people around town, do you need a vehicle that can put in work and tow heavy loads, or do you just need a fuel-efficient vehicle that can take you to a from work and other destinations? Make sure to outline your needs before hitting the lot to look for a new ride.
Consider your ideal monthly payments and rates as well as your down payment. You need to be realistic with what you can afford over time.
How much wear and tear do you think you'll accumulate on your vehicle? While it's difficult to say when signing a lease, having an idea will help you set a stipulation in your contract for that.
How long you want to be in a vehicle lease contract or drive your vehicle.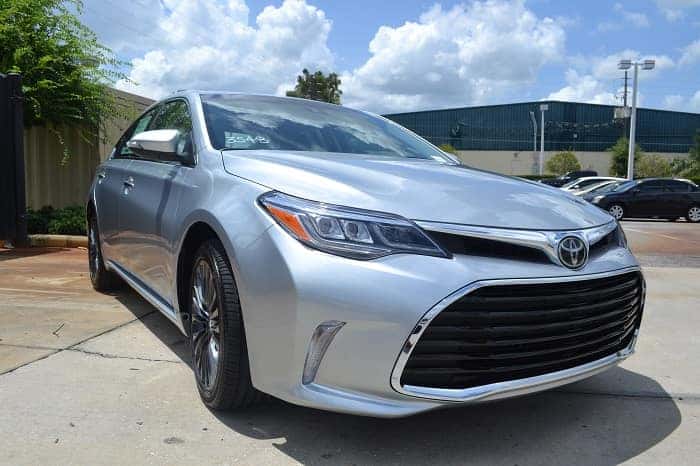 Lease a new ride with Toyota of North Charlotte
Thinking about trying vehicle leasing or have some questions about how it works? Then come visit us at Toyota of North Charlotte! Our auto sales team can answer any questions you have about the process and get you in a new ride at a price that you can afford. Stop by and visit us at 13429 Statesville Road, just off I-77 at exit 23!