What To Do If You Have a Car Emergency on the Highway
Having a car emergency is a pretty dreadful experience that no one likes to go through. To make matters worse, imagine a car emergency happen when you're driving on the highway. The situation is already stressful, so we can imagine you'd be at total panic mode if this were ever to occur to you. Thankfully, Toyota of N Charlotte is here to help you deal with a car emergency situation—specifically on the highway.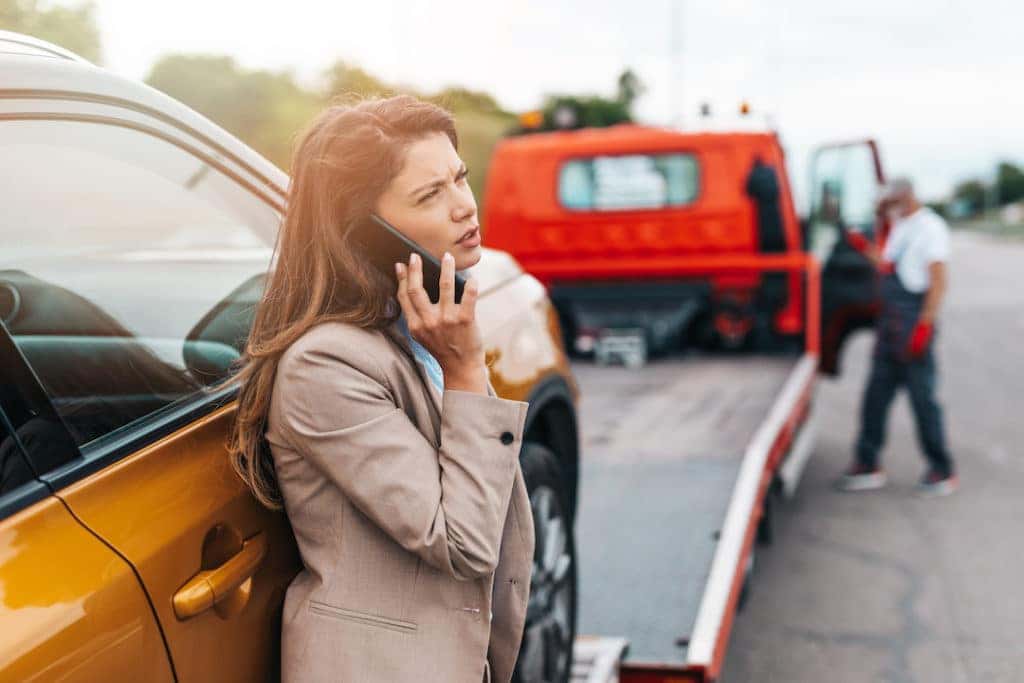 How to Deal With an Emergency on the Highway
Tip #1) Pull over
If your car is experiencing a tire blowout, engine failure, etc., then pull out of the road as quickly and safely as you can (this is the perfect time to incorporate defensive driving). Look for a flat shoulder for your vehicle to stop on as far away from the road and traffic as possible.
Keep in mind that if you're changing a tire, you'll want for the shoulder to be flat and sand-free. If there's nowhere to pull over then try the next exit or at least the next shoulder. We don't usually recommend stopping your Charlotte Toyota on the highway unless it's a life threatening situation like a car fire.

You'll want to turn your wheel away from the road after you park as a cautionary measure. This way if you are hit from behind, your vehicle isn't pushed into traffic. Also, don't forget to set your parking brake!
Tip #2) Make sure you're as visible as possible
Turn on your hazard lights so that you can alert other drivers of your presence on the highway. Set up roadside flares or triangles if you have them! This is an extra hand at alerting other drivers that there is a car emergency. If you're really stuck in an uneasy situation you can call the police for assistance. They might not be able to get your Charlotte vehicle back on the road but they can make you more visible to other driers by turning on their lights.
Tip #3) Wait in the Car
If you know you're going to be waiting for a while, you might as well wait inside your car. You'll keep yourself safe from highway speed traffic. Just lock the doors and keep an eye out on the road while you wait for help to get there.
Tip #4) Call for assistance if you need it
If the car emergency you're encountering is something you cannot fix on the side of the road, then it's time to call for a tow truck or roadside assistance. Let whichever service pick you up and give your Charlotte Toyota a ride to get fixed.
Our Service Center at Toyota of N Charlotte Can be of Help
Are you in need of auto repairs after going through a car emergency or even just want to do preventative repairs? Then call us at our Toyota of N Charlotte service center today at (704)659-2025. You can also schedule an appointment online or stop by at 13429 Statesville Rd just off I-77 at exit 23 in Huntersville.