Car Paint Jobs
When you purchase a car at Toyota of N Charlotte you become part of our family, and as a family, we have your back. You can always count on our N Charlotte Toyota techs for oil changes, tire rotations, car paint jobs, and more. Yes we said it, car paint jobs! You don't have to go to another facility with our Collision Center at your disposal. Your ride can get a makeover with just one call! And if you're planning on reselling your car, getting it painted is a smart idea—it makes your ride look like-new and can help you bring up the resale value.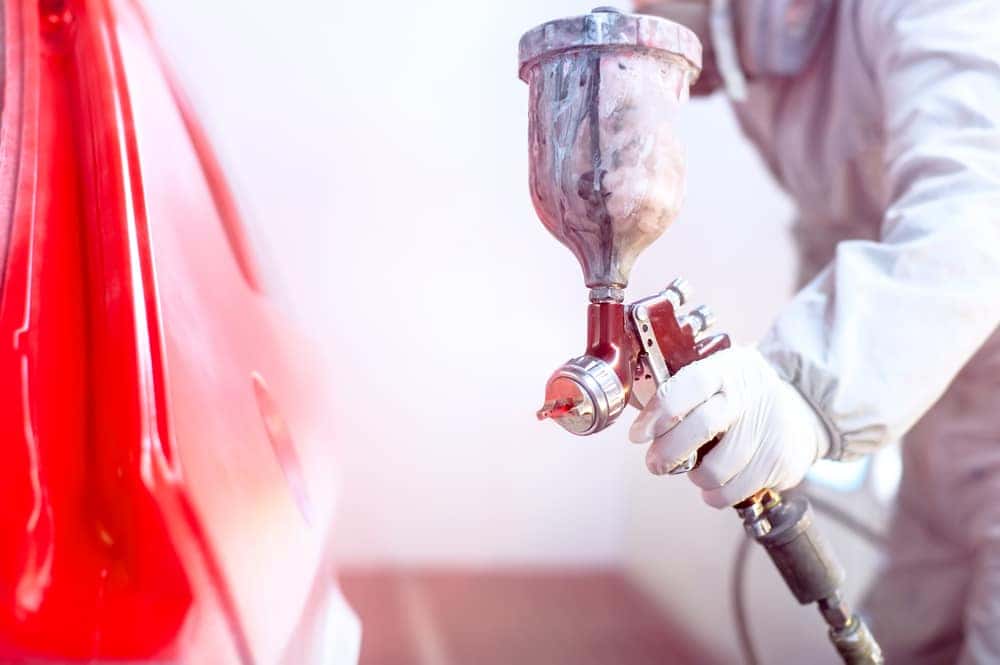 The work we provide at Toyota of N Charlotte is exceptional, therefore you can sleep like a baby at night knowing that your vehicle will always be in good hands. If you find yourself in a fender bender, you can count on our N Charlotte Toyota techs to your vehicle look like-new at an affordable price! If you're wondering what sets us apart from the competition, it's pretty simple… Our state-of-the-art equipment.
We are able to complete auto repairs like:
•   Car-o-liner Frame Racks
•   Car-o-liner resistant welders
•   Car-Tronic electronic measuring systems
•   Eco-Paint Gun clean equipment
•   A downdraft paint booth with economy controls
Wear and tear is pretty normal for cars no matter how long you've had them for. If you feel you're due for a car paint job, you need to decide which one is the best for your vehicle. We offer different car paint jobs like spot, painting, whole car painting, and clear coat. Check out the break down of each.
Paint Jobs Toyota of N Charlotte Offers
Spot Painting
If your N Charlotte Toyota has gone through some wear and tear, we recommend spot painting—especially if you're planning on trading in or reselling the vehicle. This is a good alternative to dropping a lot of cash for a full body paint job. Doing this can even help increase the resell value of the vehicle.
Whole Car Painting
If your car paint job has undergone through various weather conditions that has caused it to peel, you're due for a whole paint job. And if you're looking to change the color of your car just because… that's okay too! Bring your car in to Toyota of N Charlotte and we'll help you get settled. We do recommend sticking to popular colors like black, white, or silver. This makes it easier for you to resell in the future.
Clear Coat
This is a non-pigmented paint finish that helps protect your N Charlotte Toyota's paint. Thankfully nearly 95% of new cars come with this clear coat finish, but if your car is enduring some peeling it won't hurt to get that fixed!
If you're seeking to get this auto repair done for your vehicle, contact our N Charlotte Toyota Collision Center today! You can reach them at (704)659-2040. You can also stop by the center at 13429 Statesville Rd just off I-77 at exit 23 in Huntersville.