With the unpredictable price of gasoline, many drivers are trying to find ways to save money at the gas pumps. If you want maximum fuel efficiency, you may be considering a new Toyota hybrid in N Charlotte. Although we think this could be a great idea, you may be able to achieve great fuel efficiency with the vehicle you already have.

If you've noticed your vehicle isn't getting the best fuel efficiency, it doesn't necessarily mean it's time for a new ride. There are plenty of ways you can easily improve the fuel economy of your new Toyota in N Charlotte!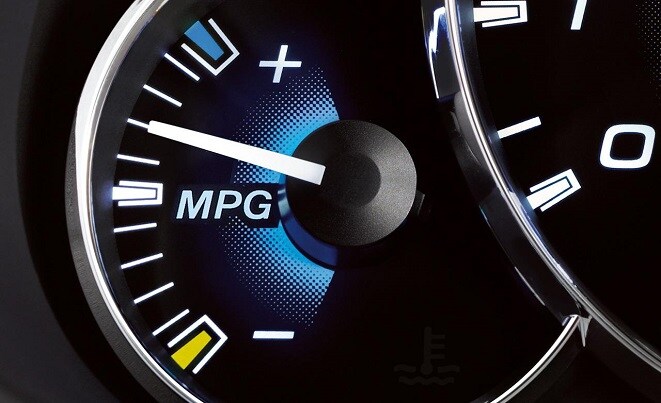 Tips for maximizing the fuel efficiency of your new Toyota near Charlotte

Even though most of our new Toyota in N Charlotte promise amazing fuel efficiency, it's also up to you to get the most miles per each gallon. This means you have to keep your vehicle running efficiently by keeping up with your routine auto maintenance and practicing good driving habits. Just by following these rules, you can improve the fuel efficiency of your new Toyota drastically! We're sharing some of our tips for enhancing fuel economy!

Keep up with routine auto maintenance

Like we said, you need to take care of your new Toyota to help it run efficiently. This includes bringing it to our Toyota Service Center in N Charlotte for a routine oil change and replacing your air filter when necessary. Both of these services will keep the engine functioning properly by giving it proper lubrication and keeping debris out. The less your engine has to work to function, the less gas it's going to use!

Lighten your load

Your new Toyota in N Charlotte can always use a good cleaning and this includes the trunk. By clearing out the cargo you don't need in your vehicle, you can save extra gas! The more weight your vehicle is hauling around, the harder it's going to have to work. In fact, your vehicle's fuel economy can be reduced by up to two percent for every 100 lbs. of cargo weight!

Drive slow and steady

We know it can be tempting to save a few minutes and drive faster, but it can benefit you to slow down! You should also avoid rapid acceleration and harsh braking, as this can lower gas mileage by 33 percent on the highway! The key to achieving great fuel efficiency is to drive slow and steady! Your new Toyota in N Charlotte is going to get the most miles per gallon when you drive at a consistent speed. The best way to do this is by using the cruise control whenever possible!

Avoid idling

If you like to warm up your vehicle before getting in, keep it to less than 30 seconds. Idling can waste gas, which is why you should avoid it at all times. Even if you're waiting for someone, turn off your vehicle. Contrary to popular belief, you'll save more gas turning your new Toyota in N Charlotte off and on than leaving it idling!

Plan around traffic

Of course, no one wants to be stuck in traffic, which is why it's important to plan your trips before hitting the streets! Avoiding traffic can end up saving you a ton of gas in the long run. Obviously, your vehicle is going to use less gas when you can drive straight to work than when sitting in hours of traffic!


Commit to fuel efficiency with a new Toyota hybrid in N Charlotte!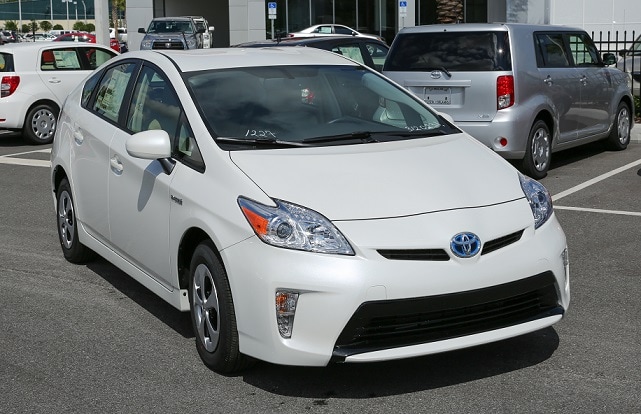 If you really want to start saving money at the gas stations, check out our new Toyota hybrids in N Charlotte! These hybrid vehicles offer incredible fuel efficiency you may not be able to achieve in your current ride no matter what tricks you try! Some of our hybrid options include:


Toyota Camry Hybrid, 43/39 mpg

Toyota Avalon Hybrid,  40/ 39 mpg

Toyota Prius, 51/48 mpg

Toyota Prius c, 53/46 mpg

Toyota Prius v, 44/40 mpg

If you think you're ready for a more fuel efficiency new Toyota in N Charlotte, visit us at 13429 Statesville Rd. in Huntersville. You can also call our Internet Sales Team at (888) 883-3797 for more information.