Different Types of Car Tires
When it comes to driving your N Charlotte Toyota car, your steering wheel, gear shift, and engine do a lot of work to get it moving forward and backward. However, you may often forget your car's, for lack of a better word, shoes when thinking about what drives your ride. Your car tires provide the important function of keeping your vehicle off the ground and rolling whenever you start the engine. They work in conjunction with your wheels to make transportation easy and doable.
Like anything in the automotive world, there are always several options when it comes to auto parts. The same goes for car tires. If you want the best for your ride or just want to know what makes different types of car tires so different, check out this guide from us at Toyota of North Charlotte.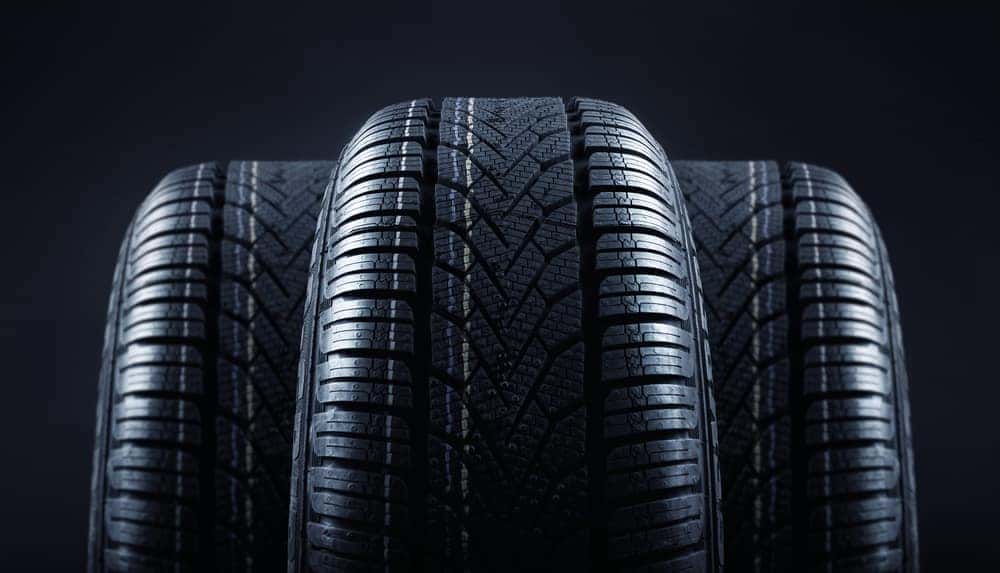 What are the Different Types of Car Tires?
Seasonal (Summer & Winter) Tires
If you live in a climate that's fairly hot, rarely gets cold, and is fairly tempered, then summer tires are right up your alley. These car tires are designed for optimal performance on dry roads, but that's not to say that they can't perform well in a Charlotte rain shower. You can distinguish them based on their detailed groove patterns.
Winter tires present the opposite when it comes to performance. Their specialty is to optimally perform in cold and wet climates. They're engineered with additional grip and traction to help your vehicle tackle the snow and ice on roads more confidently. You can tell these car tires apart by looking at the many cuts and intricacies in their tread.
All-Season
It's easy to think that all-season tires provide a good medium between summer and winter Charlotte car tires, and they do. But that's not to say that their both a good winter and summer tire. Instead, all-season tires provide drivers with optimal grip on wet and dry roads year-round but they can't handle the brutal snow and ice like winter tires can. These tires come in two sub-types, touring and passenger.
Performance
Typically included on sports model vehicles, like the N Charlotte Toyota GR Supra, performance tires provide drivers with something that can handle better and endure faster speeds than the typical car tire. They also have better cornering capability and come in several sub-types, like performance, high-performance, ultra-high performance, and competition.
Off-Roading
If you're getting the feeling that car tires are highly specialized, you'd be right! A type of tire you may have seen on Charlotte Toyota vehicles like the Tacoma, Tundra, and 4Runner is the off-road tire. These tires display the loudest and most aggressive tread pattern, but it's not for show. Off-roading tires are designed to grip all types of terrain and tackle whatever might go under them when getting off the pavement.
When it comes to determining which car tire type is the best fit for your vehicle, it can get a bit confusing. Luckily, our auto service techs at Toyota of N Charlotte are here to help! They can answer your questions and find the perfect set of tires for your vehicle. Visit us today at 13429 Statesville Road!