Driving at Night
Driving at night can be pretty calming for many and nerve-wracking for others. The reason behind the latter is because roads become less visible at night which makes it more hazardous to drive. If you're going to be driving at night in the Charlotte area—or any area in general, there are a different set of skills and drive time habits you should get accustomed to in order to stay safe behind the wheel. Toyota of North Charlotte has tips for you on driving at night so that you can take the dark road with confidence!
Check out These Toyota of North Charlotte Tips on Taking the Dark Road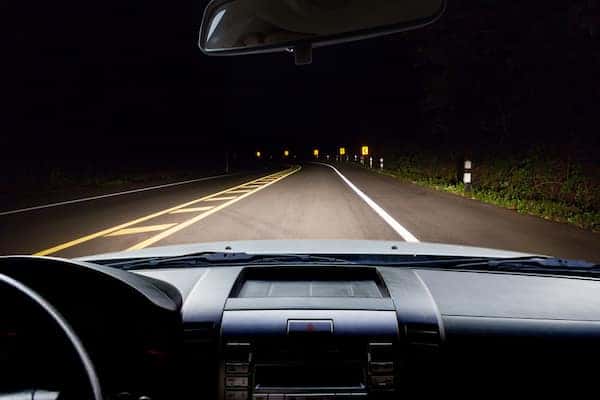 Tip #1: Get your car checked
Being a N Charlotte Toyota driver means that you are responsible to make sure your vehicle is prepared with the right tools. Bring it in to our N Charlotte auto service techs so they can inspect the headlights, taillights, brakes, battery, etc. This is something that should be done regularly event if you don't frequent the road at night.
Tip #2: Know how and when to use your headlights
While you're driving, the headlights on your N Charlotte Toyota should be on from dusk to dawn. Waiting till its pitch black is not the wisest move because they're not just for your visibility on the road; it also helps other drivers on the road to see you. As for brights, if you aren't already aware, you should only use them on roads that are dim-lit or not lit at all, when there isn't oncoming traffic.
Tip #3: Don't drive when tired
Whether you're driving at night or even during the day, if you're the least bit drowsy it's best if you don't drive at all. Doing so is just as bad as driving under the influence. When you are driving while sleepy, your reaction time is slower and you're more likely to get in a car accident. The best thing to do in this situation is to pull over at a designated rest stop or spend the night at a hotel till you feel full rested.
Tip #4: Lookout for wildlife crossing
Driving at night can make you witness all kinds of animal activity—since this is the time of day they're most active. Make sure your headlights are on so you can easily spot any deer, hogs, rabbits, etc. crossing your path.
Tip #5: Practice defensive driving
Defensive driving is important when driving in general—but when you're driving at night, it definitely has a lot of advantages. So what is defensive driving anyway? It's when you practice safe driving, therefore, following the rules of the road, getting rid of any distractions that take your eyes off the road, and staying focused on the task at hand.
Get your car prepped for driving at night in our N Charlotte auto service center today! You can schedule an appointment online or call (704)659-2025. We're open seven days a week and located at 13429 Statesville Rd just off I-77 at exit 23 in Huntersville.