Protecting Your Toyota From Sun Damage
While the heat from the sun is what keeps us warm during the day, it can also be your N Charlotte Toyota's undoing. If the proper precautions aren't taken, the sun can surely damage key components your vehicle—especially when N Charlotte reaches temperatures in the 90's. This exposure to heat cannot only damage your car's finish, but your interior as well. There is however, an antidote to having your car getting sun damaged… It's taking care of it! Toyota of N Charlotte has your back with tips on how to protect your car from sun damage.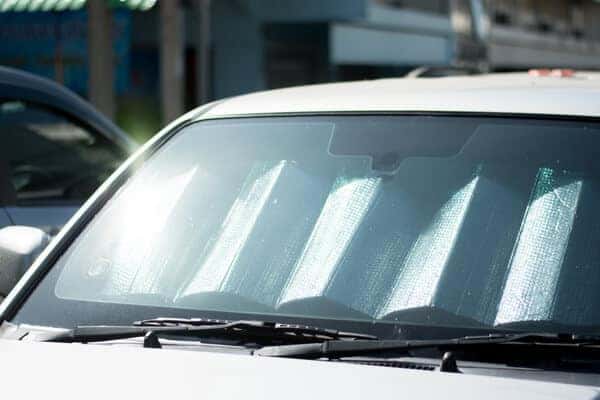 Protect Your Car From Sun Damage With These N Charlotte Toyota Tips
Tip #1: Park in the Shade
When you make your way to the mall, grocery store, or any other errands, make it your mission to park in the shade when possible. Trust us, it's worth it—even if you end up parking a little farther from the entrance (get those steps in!). The more you're able to avoid direct sunlight, the better because it'll keep your interior and exterior from drying and cracking.
Tip #2: Use a Sunshade
They're budget friendly and help your car stay cool. If you're one to take naps or watch Netflix in your car during your lunch break, this comes in handy so that you don't burn your skin with the seat. Sun shades are available in a plethora of colors, shapes, and sizes. Whether you're a fan of Star Wars or The Office, you'll be able to find one that'll protect your car from sun damage.
Tip #3: Install Seat Covers
If you have seat covers, use them! It's for your benefit—you'll be able to avoid the scalding seat against your skin. Seat covers will work well whether your car has leather seats or fabric seats. Not only will it keep it cool, but it will also help the seats from wearing out.
Tip #4: Tint Your Windows
Believe it or not, tinted windows can actually help keep the temperature down in your car. Make sure you get the right percentage of tints so that you'll still be able to see when you're driving at night. If you do decide to tint your windows, bring your car in to our N Charlotte Toyota specialists and they can proceed to help.
Tip #5: Wax Your Car
Think of car wax as a form of sun screen for your N Charlotte Toyota. It adds an extra layer of protection from the ultraviolet rays that cause sun damage. The amount of wax jobs you'd need varies depending on the wax, the vehicle, and the environment. But it's best to keep up with it like any other routine maintenance.
Tip #6: Check Tire Pressure
The combination of hot pavement with rubber tires is a recipe for disaster; it can lead to blowouts. This is why our techs recommend checking your tire pressure often because sun damage can even reach your car tires.
For more service tips and tricks, call Toyota of N Charlotte today at (704)659-2025. You can also visit us at 13429 Statesville Rd just off I-77 at exit 23 in Huntersville.