How long does a car battery last, and what affects its lifespan?
Your car battery plays an absolutely integral part in your car's overall performance – after all, it's what gets your car started so you can actually hit the road. That's why we're always reminding you that you need to monitor its condition, maintain it as needed, and replace it when it's due to be replaced. But how long does a car battery last, and what affects its lifespan? Toyota of N Charlotte's top techs are here with the answers you need to get the most out of your car battery.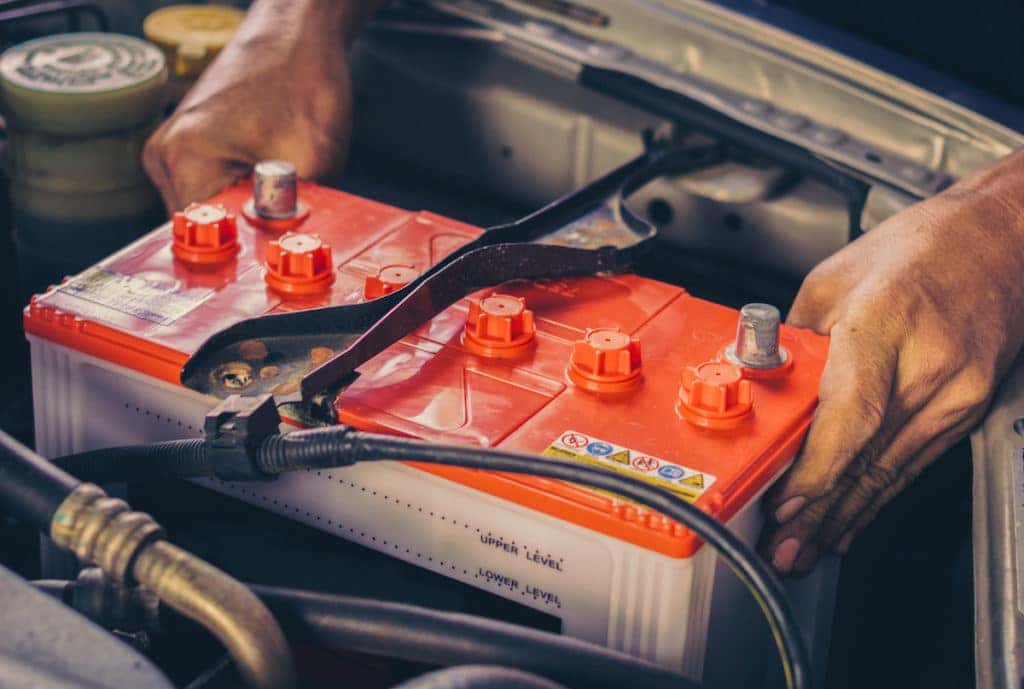 How long does a car battery last? Toyota of N Charlotte explains.
First, let's talk about averages. On average in a normal car, the answer to the "how long does a car battery last" question is 3-4 years. However, it's not unheard of for a battery to last 5-6 years, while some may conk out sooner than 3-4 years. A variety of factors influence how long a car battery lasts, and here are the main ones to take into consideration:
Your driving habits. How often do you drive your car? Believe it or not, leaving your car sitting for long periods of time doesn't preserve the battery and make it last longer – it actually makes it drain faster. Every time you start your car and take it for a spin, it gives the battery a chance to charge. So when it sits for long periods of time, it's actually detrimental to the battery's life span. If your car doesn't see much road action, be sure to take it out for 30-40 minutes every week so your battery doesn't die.
Your climate. Did you know that extreme climates can have an adverse effect on your car's battery? Extreme heat can actually cause the liquid to evaporate out of the electrolyte solution in your battery as well as accelerate corrosion. Both lead to reduced charge capacity and in turn, a weak starting ability. Conversely, extreme cold – like below 32 degrees – saps your car battery of its strength by up to 35%. This shortens its lifespan and also makes the battery work that much harder to get your car started.
Your maintenance schedule. When's the last time you had a professional take a peek at your car battery? Our Charlotte auto service techs can visually inspect it for any issues, check the voltage, clean the clamps and cables, and ensure it's got enough get-up-and-go to get your N Charlotte Toyota started.
Your accessories. Keep in mind that your car battery is designed to get your car started. It's not meant to run accessories for long periods of time, like playing music while tailgating or running the A/C while you sit and read a book during lunch. Accessories drain the battery – for example, if you accidentally leave an interior light on overnight, you may find a dead car in the morning.
Schedule car battery care at Toyota of North Charlotte
Need car battery service, replacement, or just want our techs to take a look? Call us today! Toyota of North Charlotte's service center is open seven days a week at (704) 659-2025 and we're conveniently located just off I-77 at exit 23 in Huntersville. You can also schedule service online for convenience!