2022 Toyota Sienna vs 2022 Honda Odyssey 
If you're looking to get behind the wheel of a new minivan, then look no further than the Toyota of N Charlotte Sienna. This powerful minivan is great for family vacations over the summer or even carpooling in the morning on the way to drop your little ones off at school. However, there is one other minivan in competition with the N Charlotte Toyota Sienna – the 2022 Honda Odyssey! And, you bet ya! We're here to tell you which minivan is the best.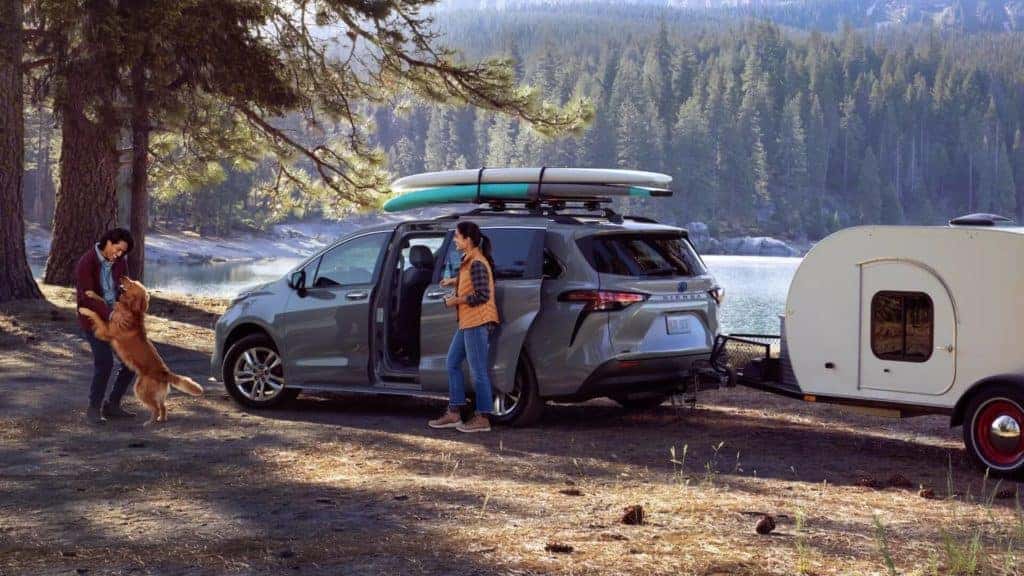 Let's see which minivan is better! 
First things first, the N Charlotte Toyota Sienna starts at $34,460, while the Honda Odyssey starts is $32,290.
Performance:
Both of these minivans come packing with energy and are a powerhouse. However, the new Toyota Sienna is a hybrid with a 2.5L engine! This sweet ride gets great fuel efficiency and offers a much cleaner performance. To start off with, the Toyota minivan gets 36/36 mpg in the city and the highway, while the Honda only has 19/22 mpg. Whereas, the Odyssey is a 3.5L V6 engine. That's quite a stark difference! You'll save tons of money on gas, while also perceiving the environment! Did we mention the N Charlotte Toyota minivan comes in all-wheel drive as well? Might as well come to our dealership today and buy one for yourself!
Technology:
The N Charlotte Toyota Sienna offers top-notch technology, too! Both of these minivans offer technology that can get from point A to point B and have a plethora of safety features. However, Toyota always comes in first by offering features like an auto-dimming mirror, standard power liftgate, power garage opener, a wireless charging pad, and a Safety Connect System. Toyota Safety Connect is exclusively for Toyota. Join the club, fam! Also, the Toyota Sienna comes equipped with an audio system with eight speakers, a subwoofer, and wireless headphones that can go with the rear-seat entertainment system. This isn't available in the Honda Odyssey!
Comfort: 
If you're looking to purchase a car with enough room for the whole family (and the dog), then look no further! While both of these minivans seem like a great option, the N Charlotte Toyota Sienna comes in first. The Toyota Sienna offers more hip space in the front by an inch and two extra inches in the rear and offers four climate control zones. The Honda Odyssey only offers three. And, to top it off, the N Charlotte minivan offers 33.5 cubic feet of space, while the Honda Odyssey offers 32.8 cubic feet.
Visit Toyota of N Charlotte!
If you're on the market for a new minivan, then look no further than our dealership! Come test drive our spacious minivan! Just book an appointment at (704) 875-9199! We're open seven days a week at 13429 Statesville Road! Take exit 23 off I-77 in Huntersville! We look forward to helping you out!